---

U-Silicon Sonic Toothbrush for Kids 
U-Silicon Sonic Toothbrush is 360degree Cleaning U-Shape Ultrasonic automatic toothbrush for Children makes brushing teeth more fun and clean better. The silicone brush head with 12000-35000 VPM ultra-sonic vibrations can wrap the teeth 360 degrees and clean the teeth comprehensively. U-shaped full mouth silicon soft bristles toothbrush can brush off all children's teeth at one time
,
360-degree cleaning can eliminate tooth spots
,
and the cute cartoon shape can make children cherish the toothbrush more and enjoy brushing fun of.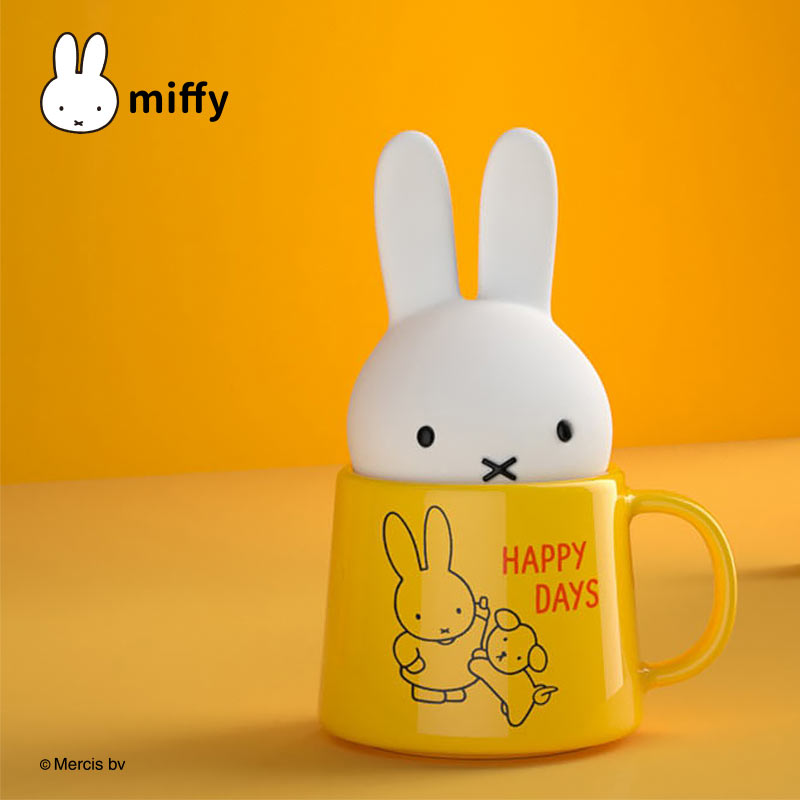 Silicon Made & Ceramic Brush-Cup 
The U-Silicon Sonic Toothbrush body is Make out of Silicon Material and appearance in shaping with cute MIFFY character. Nice Ceramic Brush Cup with printed Happy Day and MIFFY is a brush cap also a Stand to hold the toothbrush when not using.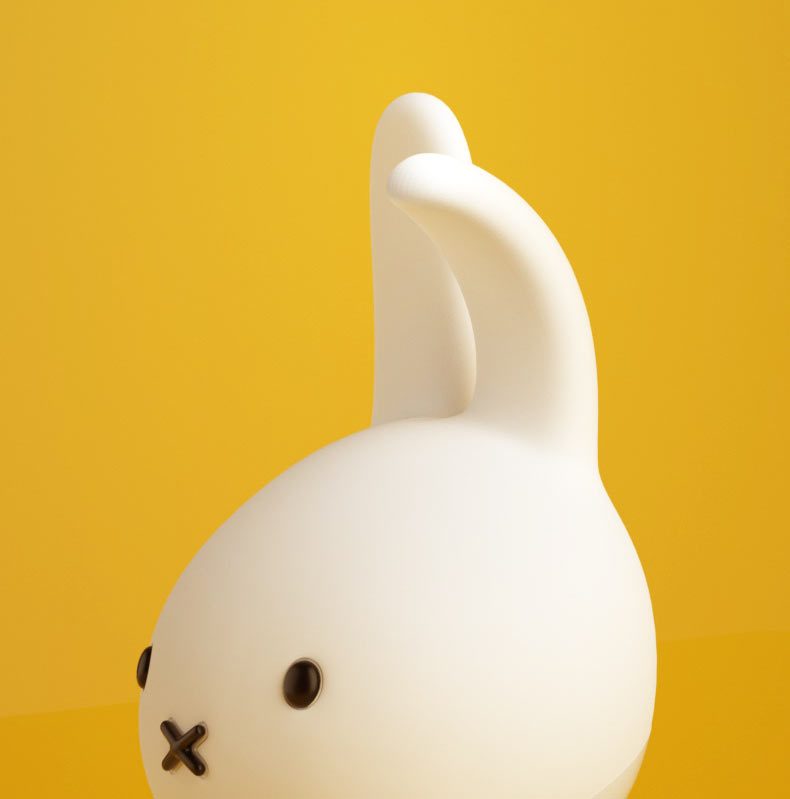 Unique Brush Head Design
The U-shaped Kids Electric Toothbrush head made of food-grade silicone is soft and specially designed for children with tender gums and sensitive teeth. With a perfect angle of 45°
,
it can be achieved without damaging the teeth. its full mouth soft bristles toothbrush can brush off all children's teeth at one time
,
360-degree cleaning can eliminate tooth spots
,
and the cute cartoon shape can make children cherish the toothbrush more and enjoy brushing fun of.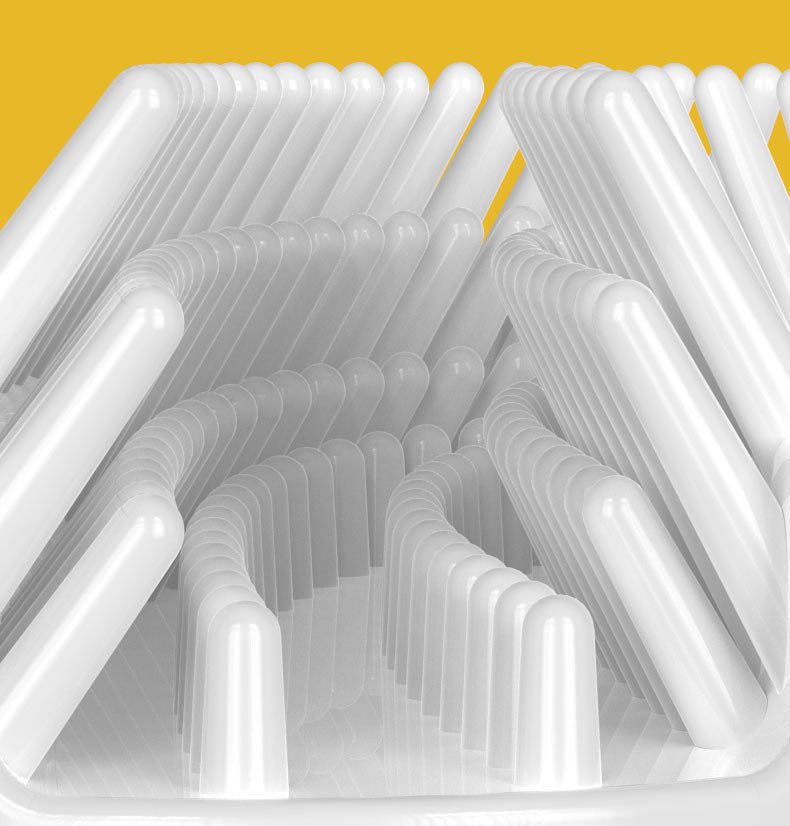 Food Grade Silicone Bristles
The U-Shape Toothbrush Heads Can Fully Clean The Teeth And Softly Massage The Gums. This U-Shaped Electric Toothbrush suitable to
2-10 Year Old Children'S Brush Heads
,
Which Is very convenient and durable.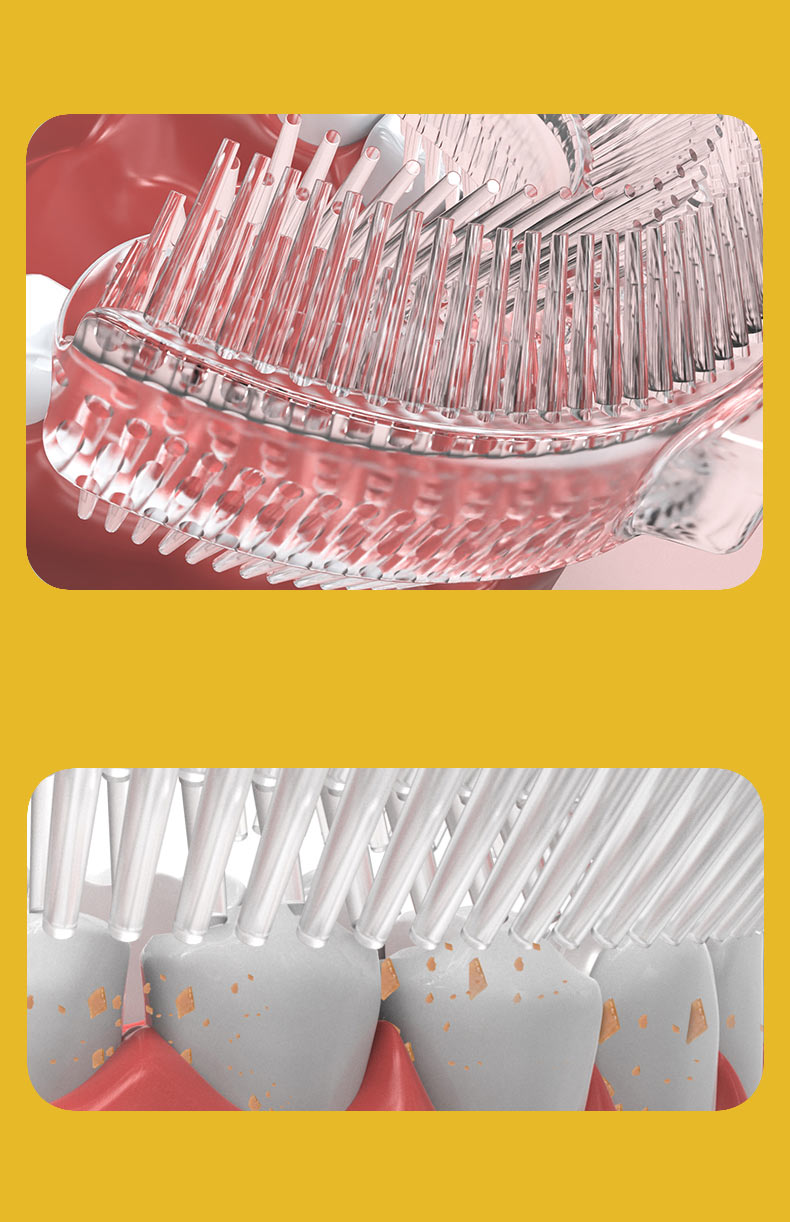 Automatic Timing Cleaning
It turns off automatically after 60 seconds of each brushing. Brush your teeth scientifically to protect your child's teeth.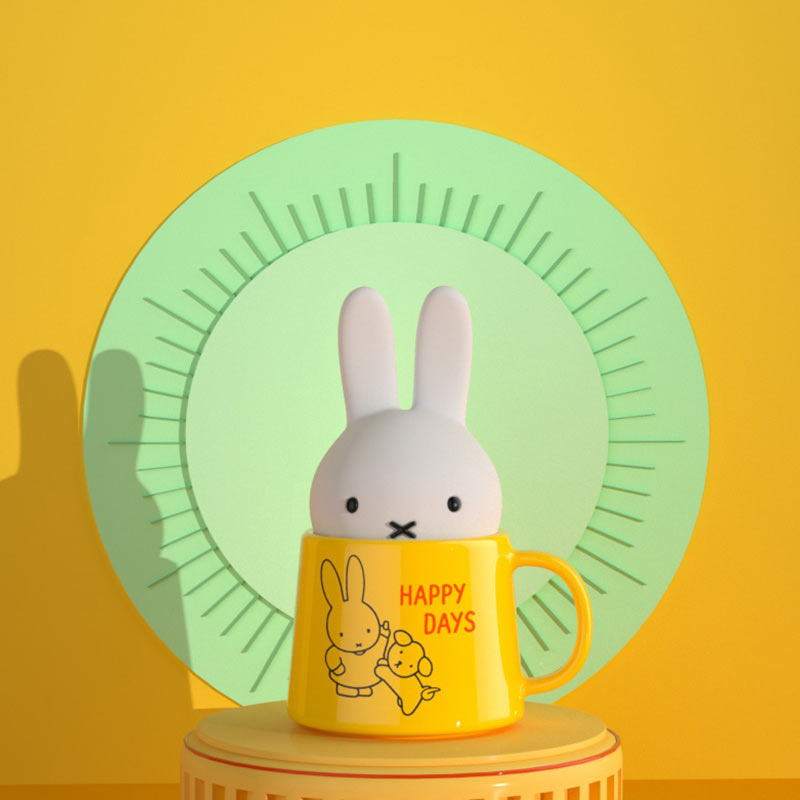 3 Smart Modes
Standard cleaning:
12
,
000 times per minute
,
low-frequency and high-amplitude deep cleaning of the mouth.
Efficient cleaning: a moderate frequency of 16000 times per minute is suitable for users with sensitive teeth and dental implants.
Comfortable massage:
alternating 35000 times/minute
,
sound wave + deep cleaning
,
promote blood circulation of the gums and prevent premature atrophy of gums.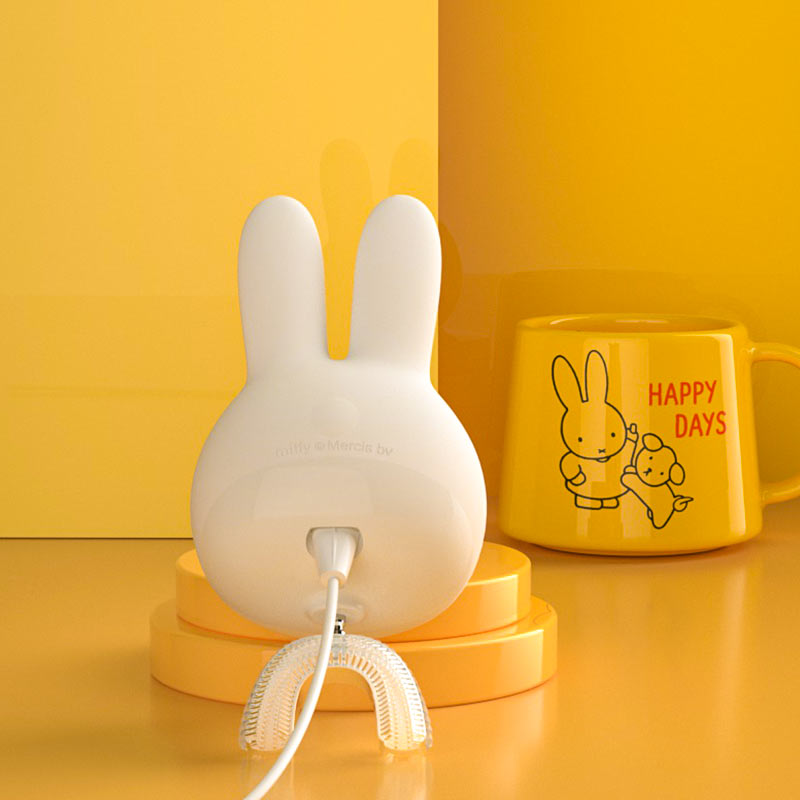 USB charging & IPX7 waterproof
USB charging energy storage can last 15 days
,
usually only need to charge once half a month
,
suitable for various occasions and easy to carry. With the help of IPX7 professional waterproof technology
,
children can brush their teeth while taking a bath.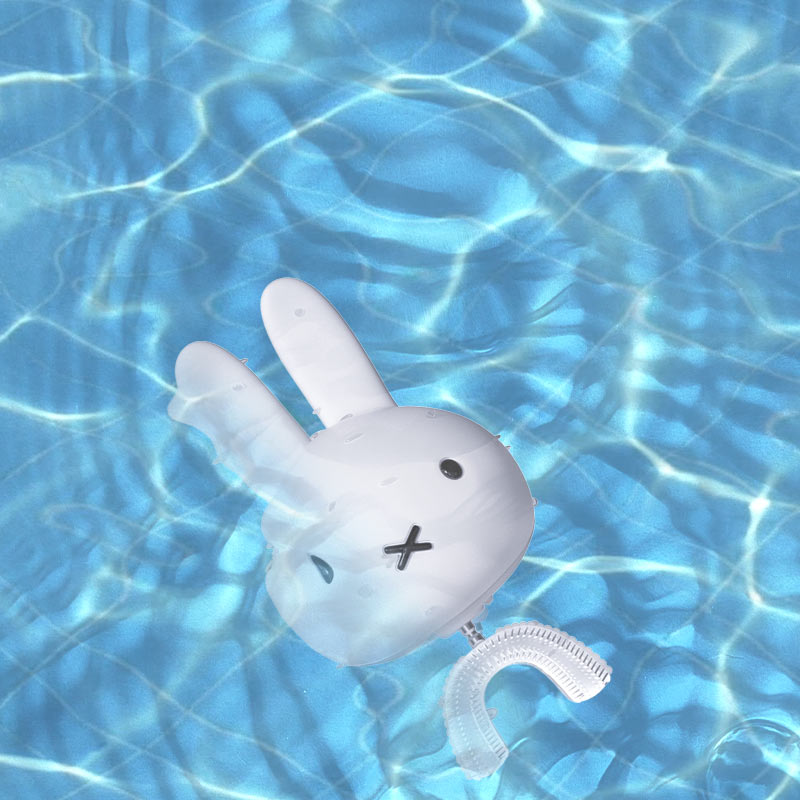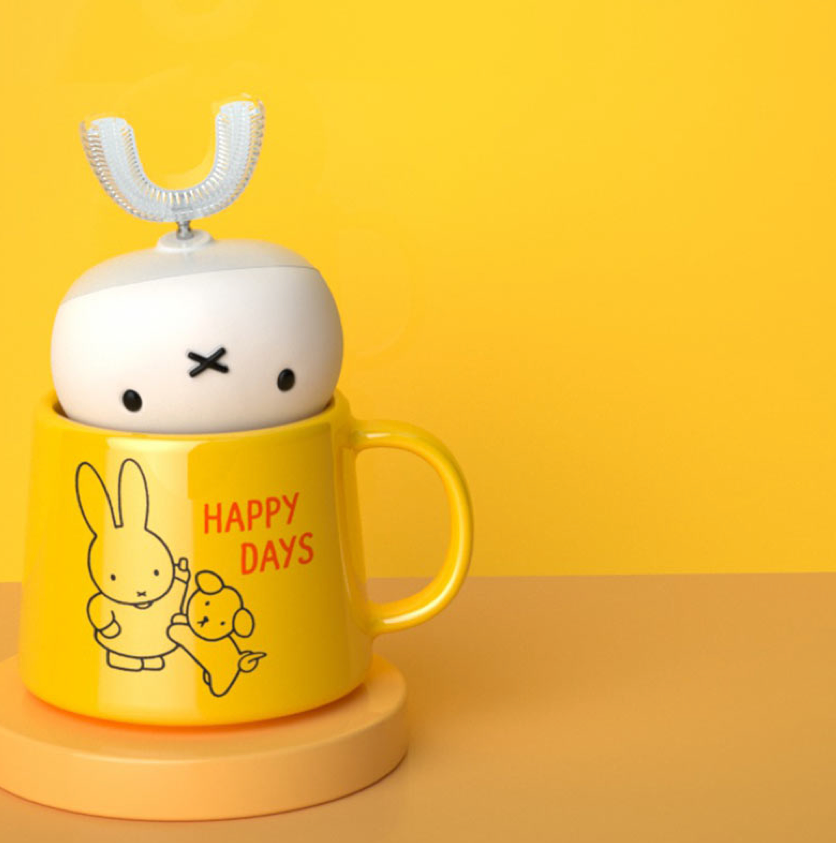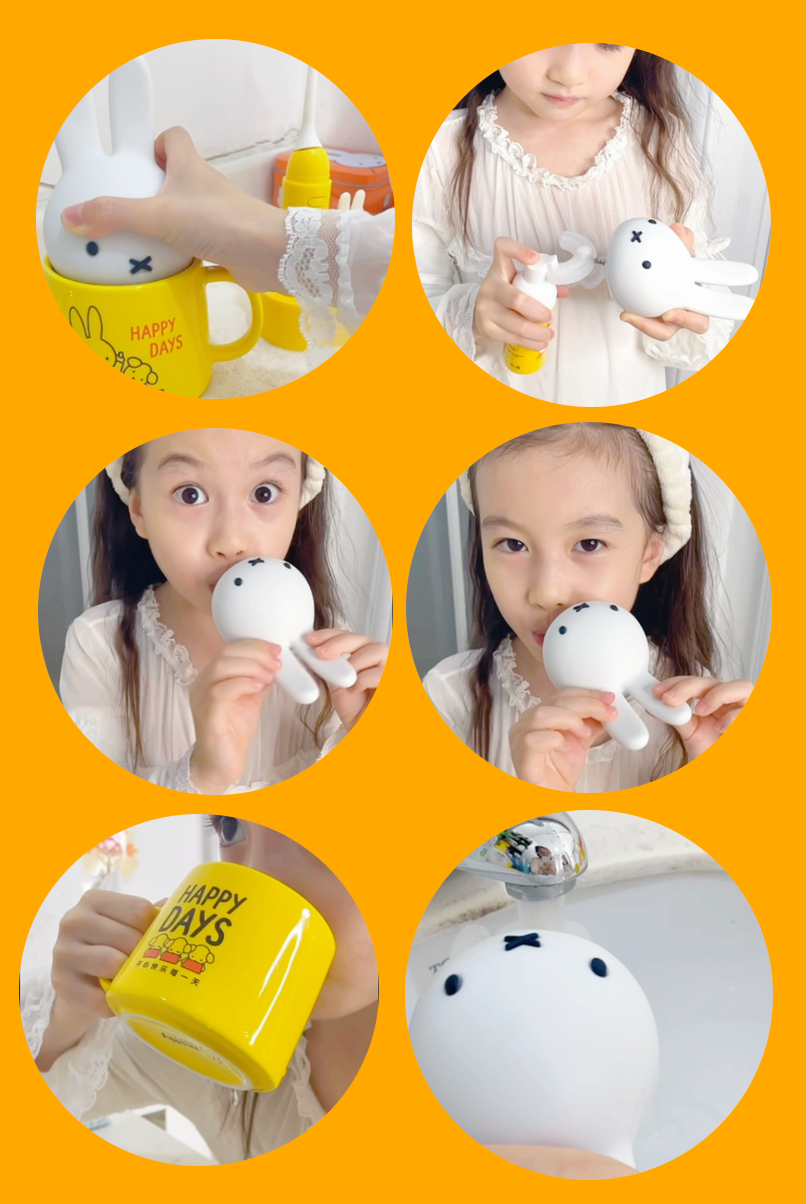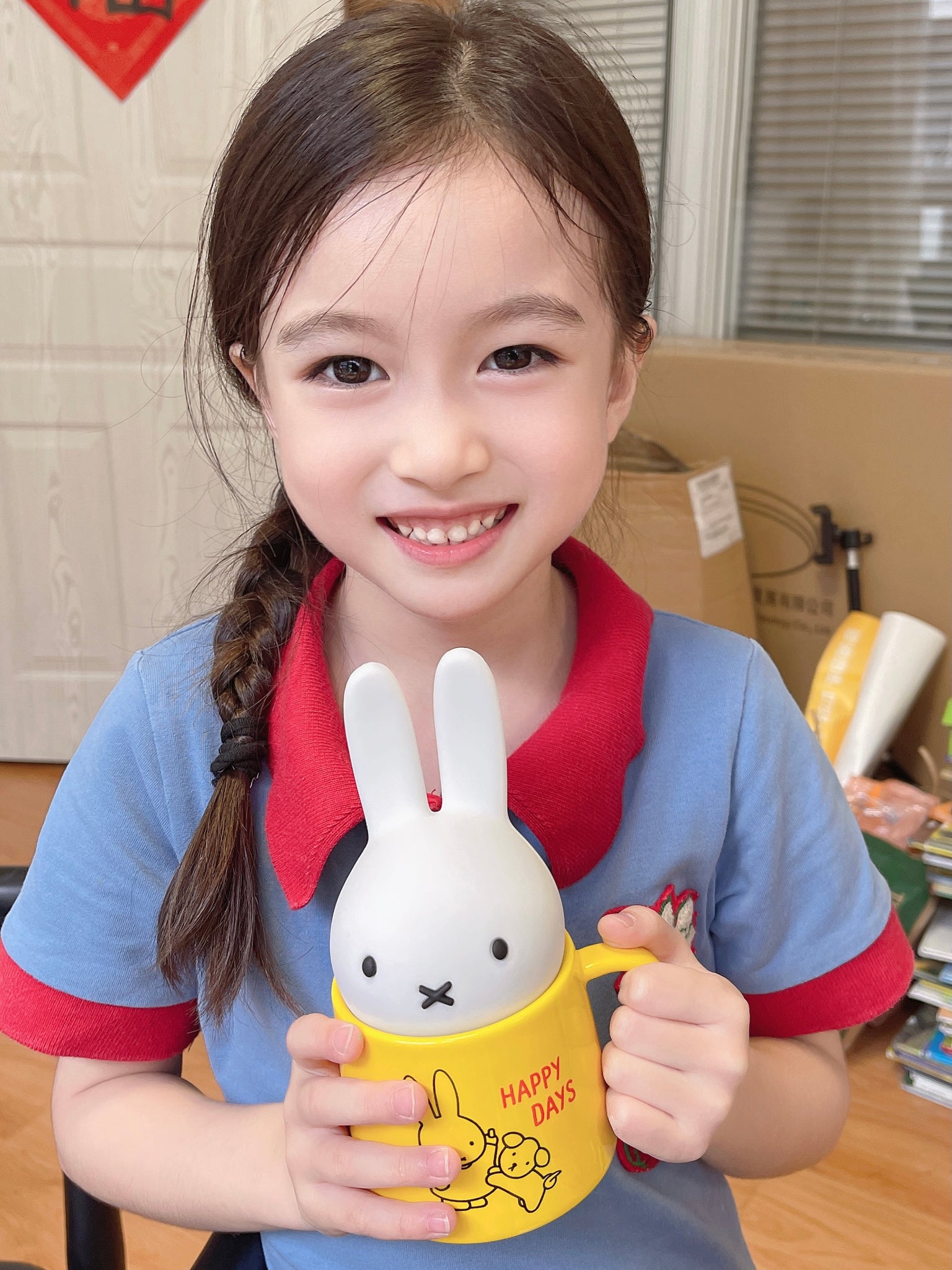 ..
Bunny VS Cute Cuteness and kawaii Disney & Sanrio Pink & Blue Gift
For Payment
Pay with Credit Card by use the PayPal Express Check Out without Register PayPal account
1. Click On Express Check Out
2. Click On Pay with Credit or Debit Card
3. Enter your Email and Click Continue to Payment 
4. Enter Your credit cad number and information on credit card includes name, expiration date, and CSC Code 
For Shipping

 
We Provide World Wide Door to Door service. 
We $0 Free Ship to worldwide countries: Hong Kong SAR, Indonesia, Japan (45 of 47 prefectures), Malaysia, Philippines (81 of 82 regions), Singapore, South Korea, Taiwan, Thailand, United Kingdom, United States (56 of 62 states), China, Austria, Croatia, Czechia, Denmark, Finland, France, Germany, Hungary, Latvia, Luxembourg, Netherlands, Poland, Slovakia, Slovenia, Sweden, Australia, Ireland, Italy, Portugal, Spain 
We added $5 USD onetime special Handle Fee to Shipping for these countries: Albania, Algeria, Andorra, Angola, Anguilla, Antigua & Barbuda, Argentina, Armenia, Aruba, Bahamas, Barbados, Belarus, Belize, Benin, Bermuda, Bolivia, Bosnia & Herzegovina, Botswana, Bulgaria, Burkina Faso, Burundi, Cambodia, Cape Verde, Caribbean Netherlands, Central African Republic, Chad, Chile, Colombia, Comoros, Congo - Brazzaville, Congo - Kinshasa, Côte d'Ivoire, Curaçao, Cyprus, Djibouti, Dominica, Dominican Republic, Ecuador, Egypt, Equatorial Guinea, Eritrea, Estonia, Eswatini, Ethiopia, Fiji, French Guiana, French Polynesia, Gabon, Gambia, Georgia, Ghana, Gibraltar, Greece, Greenland, Grenada, Guadeloupe, Guatemala, Guernsey, Guinea, Guinea-Bissau, Guyana, Haiti, Vatican City, Honduras, Iceland, Iraq, Israel, Jamaica, Jersey, Jordan, Kazakhstan, Kenya, Kiribati, Kosovo, Kuwait, Kyrgyzstan, Laos, Lebanon, Lesotho, Liberia, Libya, Liechtenstein, Lithuania, Macao SAR, Madagascar, Malawi, Mali, Malta, Martinique, Mauritania, Mauritius, Mayotte, Moldova, Monaco, Montenegro, Montserrat, Morocco, Mozambique, Myanmar (Burma), Namibia, Nauru, New Caledonia, New Zealand, Nicaragua, Niger, Nigeria, Niue, North Macedonia, Norway, Oman, Pakistan, Panama, Papua New Guinea, Paraguay, Peru, Qatar, Cameroon, Réunion, Romania, Russia, Rwanda, St. Barthélemy, St. Helena, St. Kitts & Nevis, St. Lucia, St. Martin, St. Pierre & Miquelon, Samoa, San Marino, São Tomé & Príncipe, Saudi Arabia, Senegal, Serbia, Seychelles, Sierra Leone, Sint Maarten, Somalia, South Africa (8 of 9 provinces), South Sudan, Sri Lanka, St. Vincent & Grenadines, Sudan, Suriname, Svalbard & Jan Mayen, Switzerland, Tanzania, Timor-Leste, Togo, Tokelau, Tonga, Trinidad & Tobago, Tunisia, Turkey, Tuvalu, Uganda, Ukraine, United Arab Emirates, Vanuatu, Venezuela, Vietnam, Wallis & Futuna, Western Sahara, Yemen, Zambia, Zimbabwe, Tristan da Cunha, Belgium, Brazil, Canada, Mexico, United States (5 of 62 states), India 
If there's any shipment or other issues, you're welcome to drop us a few words via email at support@mipow.com.
Handling Time
All  order will be handled in 24 hours after recieve order, delivery notice will be sent to buyer upon shipment. 
Delivery Time & Notice
Delivery time would take around 7-15 business days.
Timing may be varied with the customs checking progress and depends on the real situation of the regions.
Shipping Address
When buyer fill in the info, please note:
-   Recipient Name
-   Address
-   Postal code
-   Phone contact
-   Email address
Please make sure these info are correct and in place.