---
Spaceman Designed Portable Neck Fan
3D-Silicon DIY Emotion Stickers X

 

6

 
2022 Spaceman Figurine Design Portable Neck Fan.
This portable neck fan can truly free your hands
,
and enjoy the cool wind anytime
,
anywhere. Special Offer 6 Face Emotion 3D Silicon Stickers to DIY at your own style. Best Gadget for work
,
office
,
reading
,
sports
,
travel
,
hiking
,
cycling
,
etc. It is also a good choice as gifts for family and friends.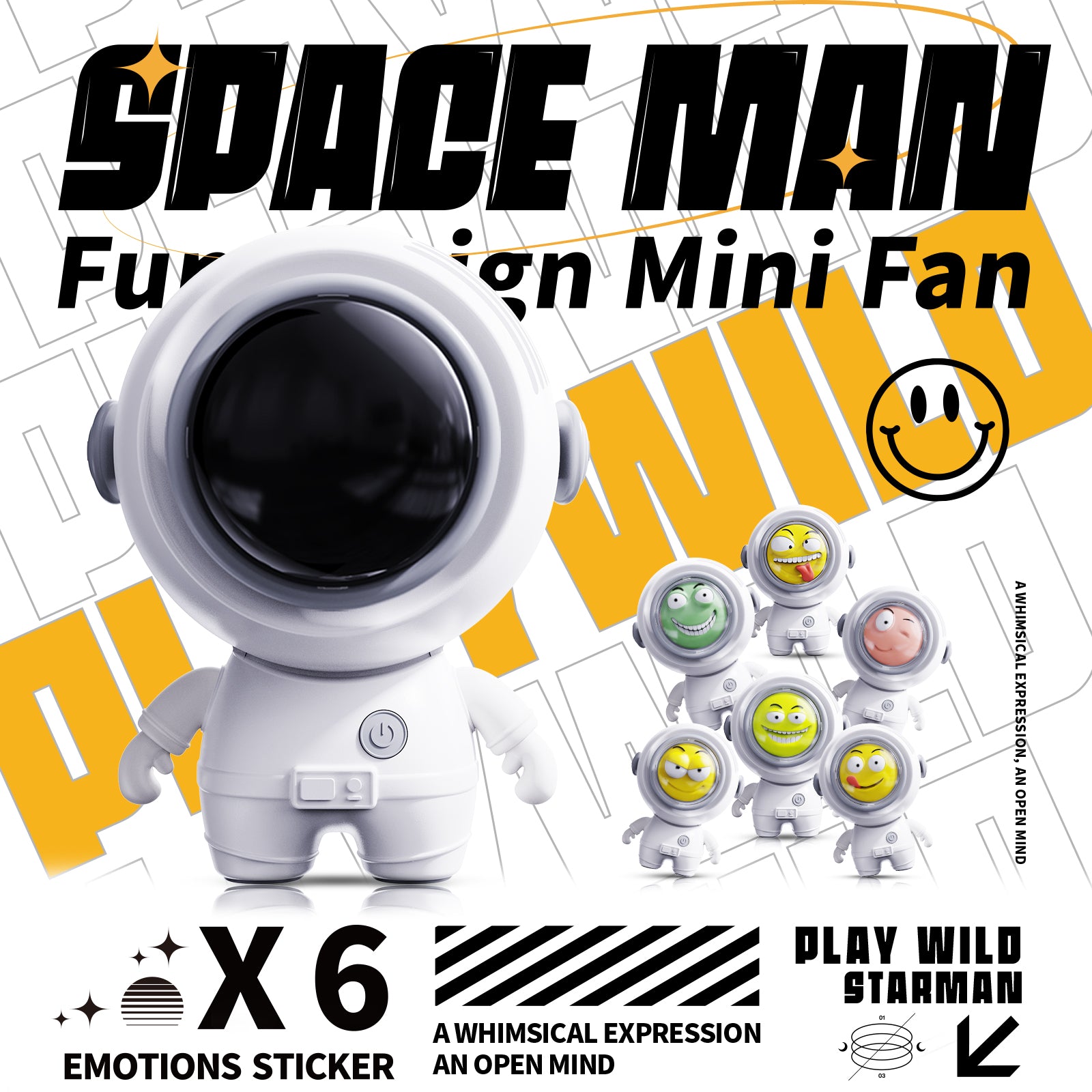 3D-Silicon DIY Emotion Stickers X

 

6

 
Our Spaceman Designed Portable Neck Fan Comes with 6 Face Emotion 3D Silicon Stickers to DIY at your own style. Easy 3 Steps to customized your Spaceman
'
s emotion. Simply Remove the cap of the Transparency Glass
,
Pick your favorite Sticker and stick on.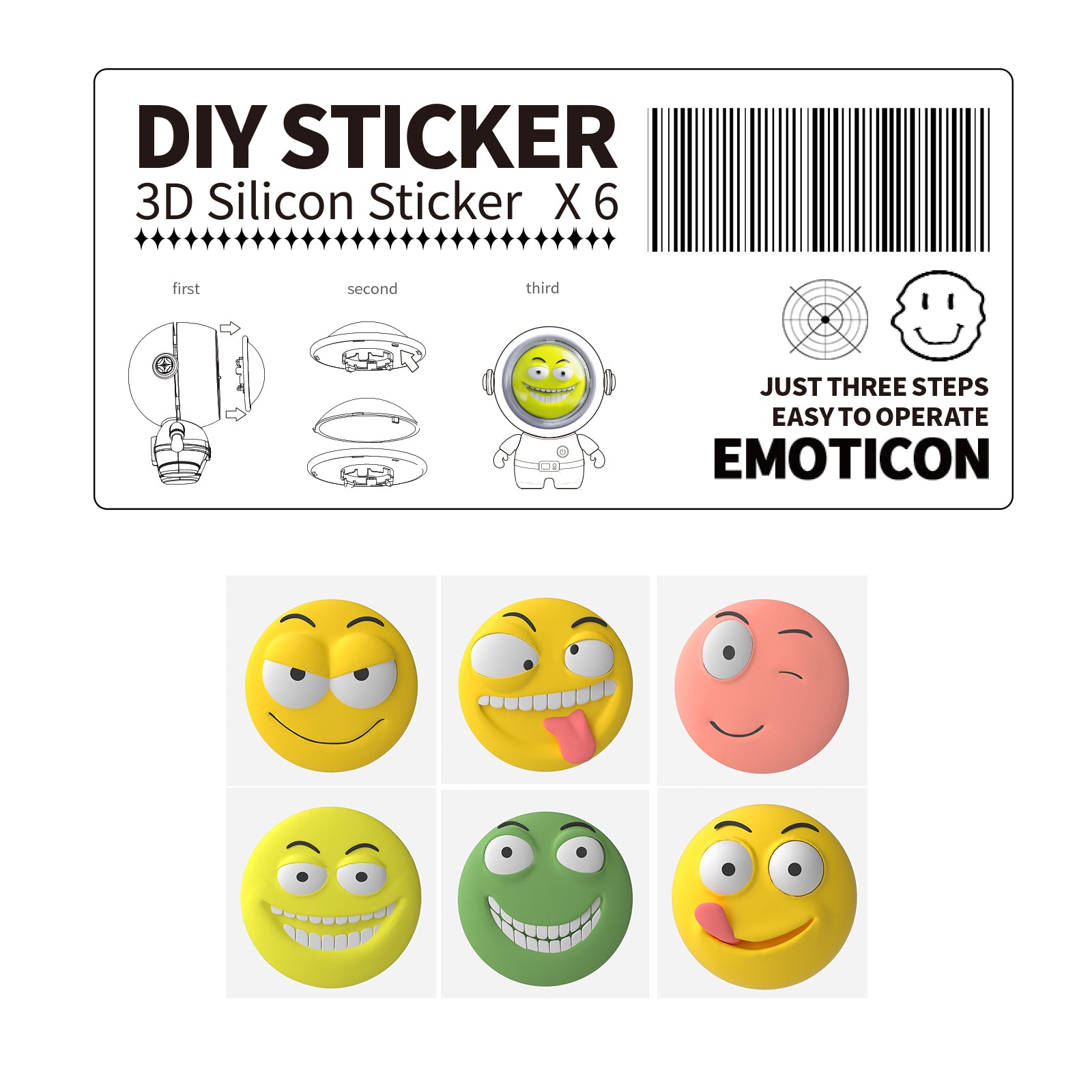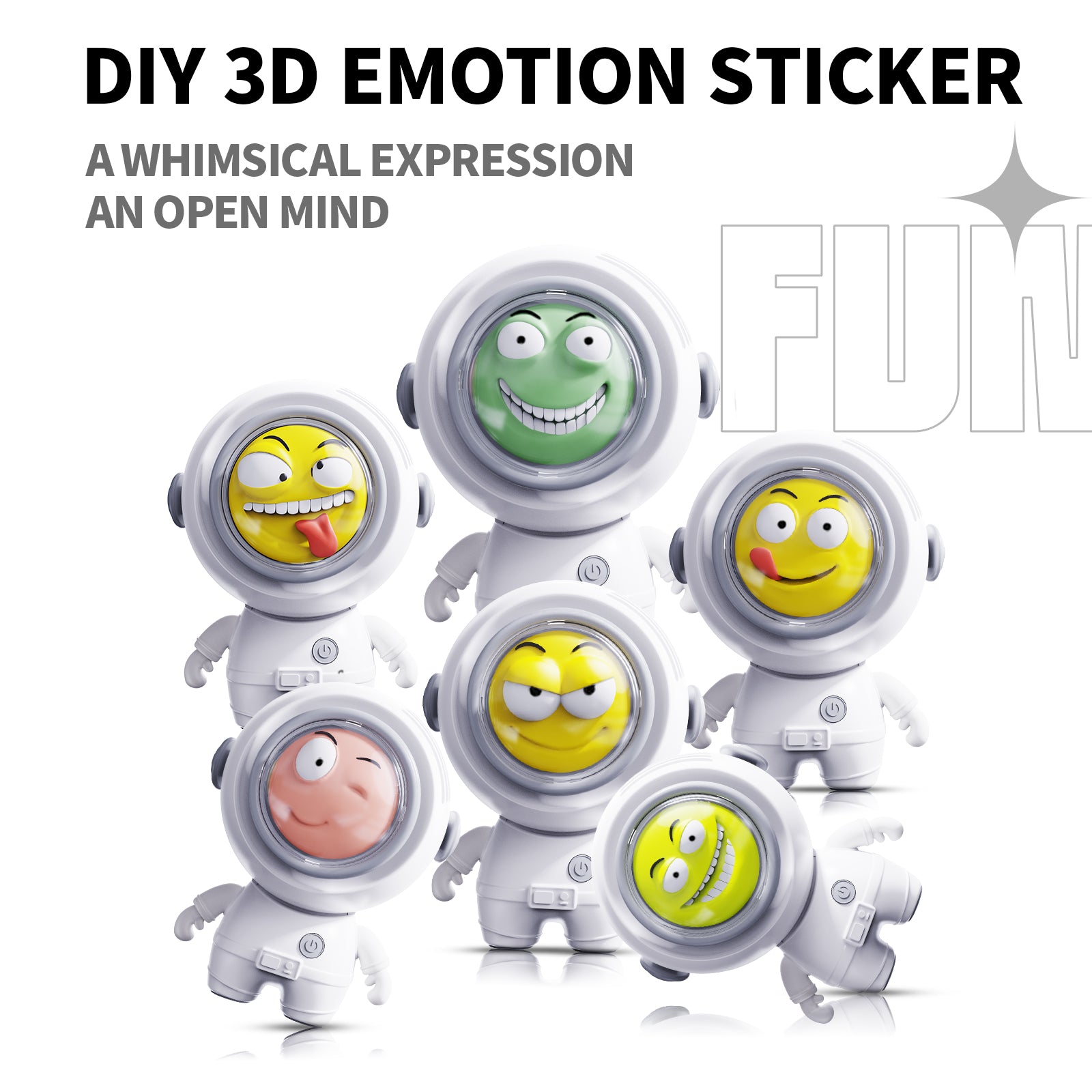 Three-speed Adjustable
Low/medium/high speed level. One-button control
,
press the power button repeatedly to adjust the suitable fan speed.Three adjustable fan speeds give you different choices in hot day.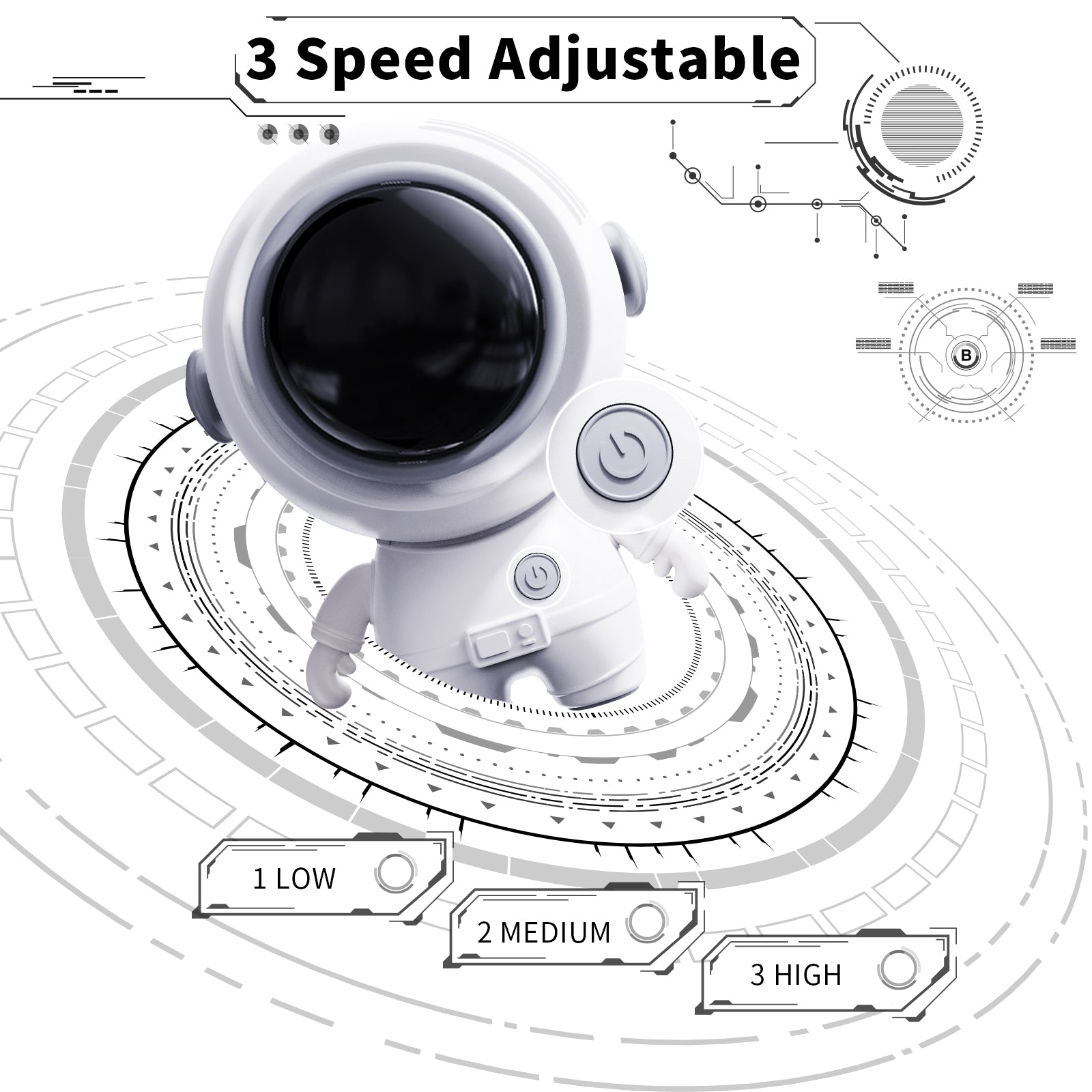 360 Rotary Air-outlet

 

& Blade-less Turbine design
You are able to rotary turn the air outlet at 360 degree at your idea
air blow direction. The Hidden fan blade air outlet for a safe touch. Internal turbine design for more concentrated wind power.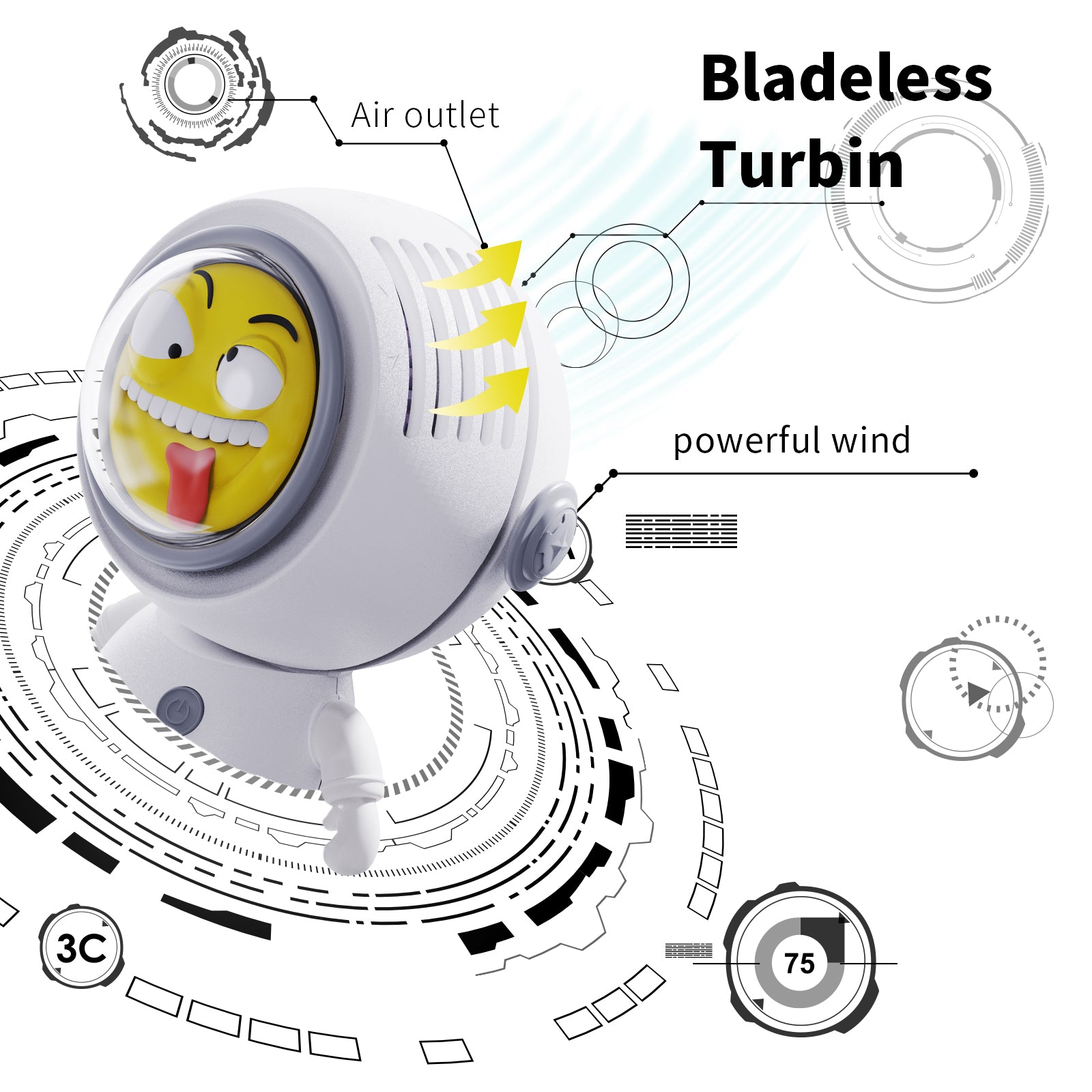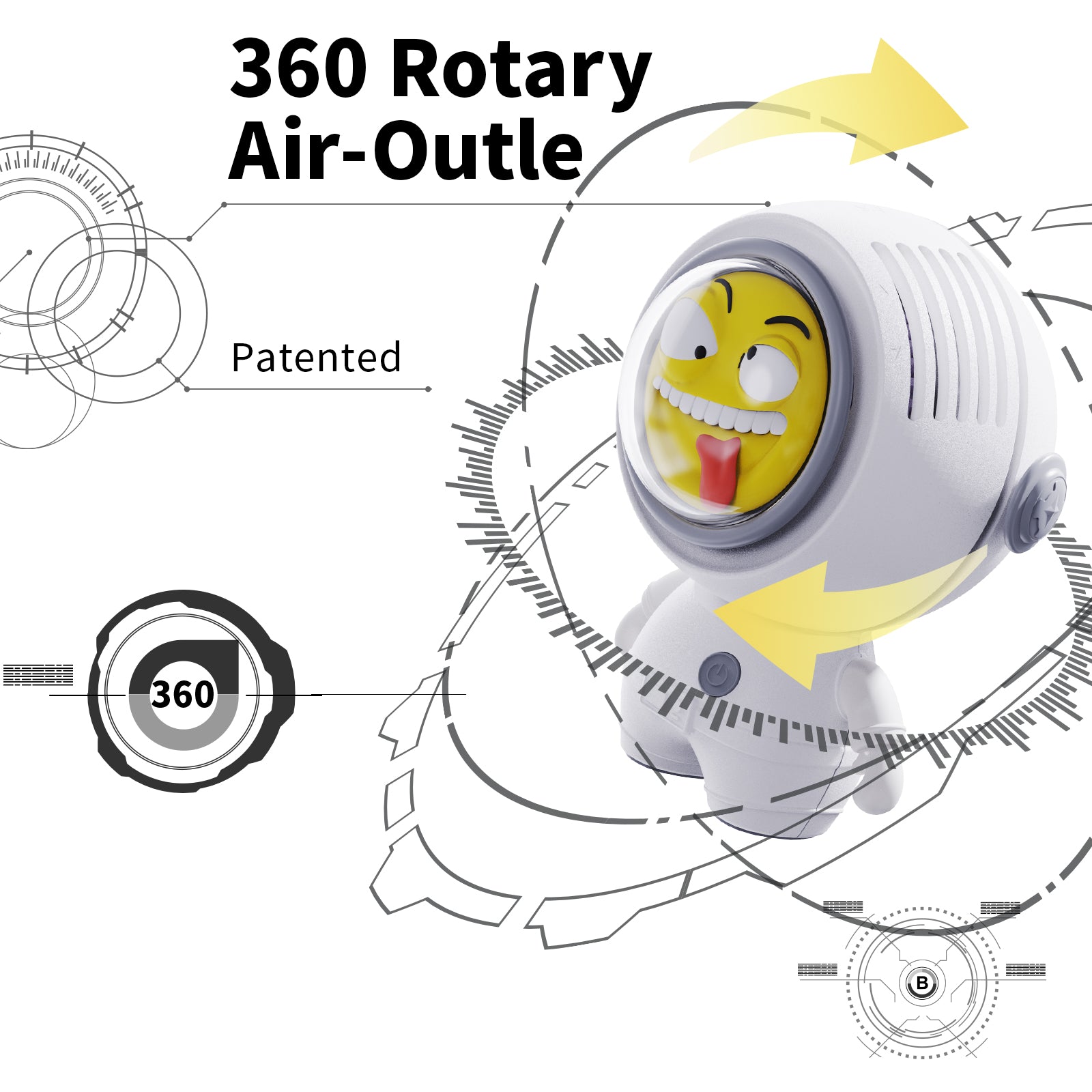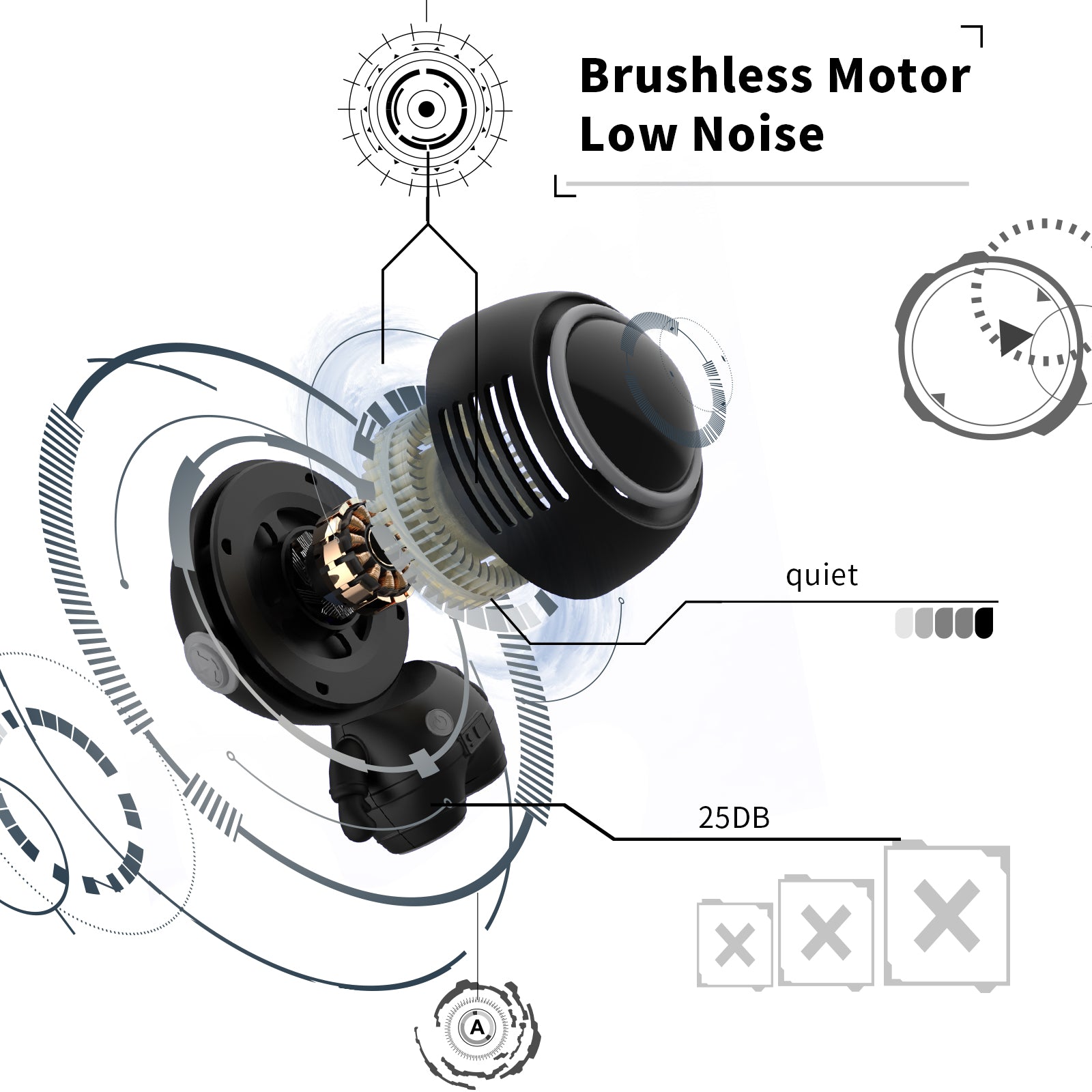 Wearable Fan, Lanyard
Comes with an lanyard
,
you can hang the neck fan around your neck and easily get cool wind in hot day. lets you go hands-free to do other things. The band can be adjusted. Let you enjoy the cool and stylish.
Hang on Backpack, Decorative 

 
This cute Spaceman is not only useful & functional but also
decorative. you can clip them or hang them on your handbag and is a great travel buddy.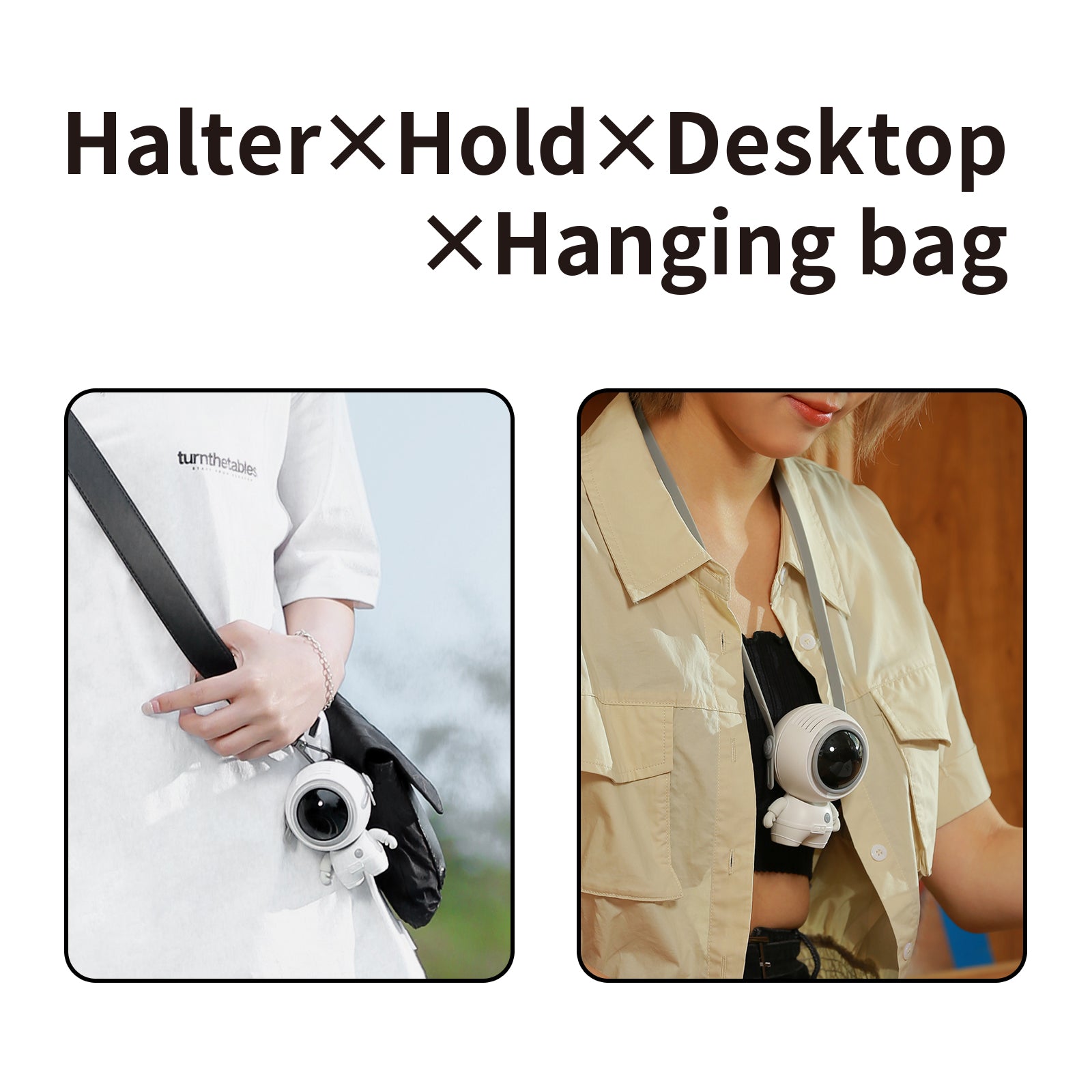 USB-C Rechargeable, Battery Powered
Powered by upgraded rechargeable lithium battery
,
which can support the mini fan run longer than the same capacity regular lithium battery
,
comes with the Type-C cable that compatible with any Type-C port
,
such as computer
,
power bank
,
regular socket.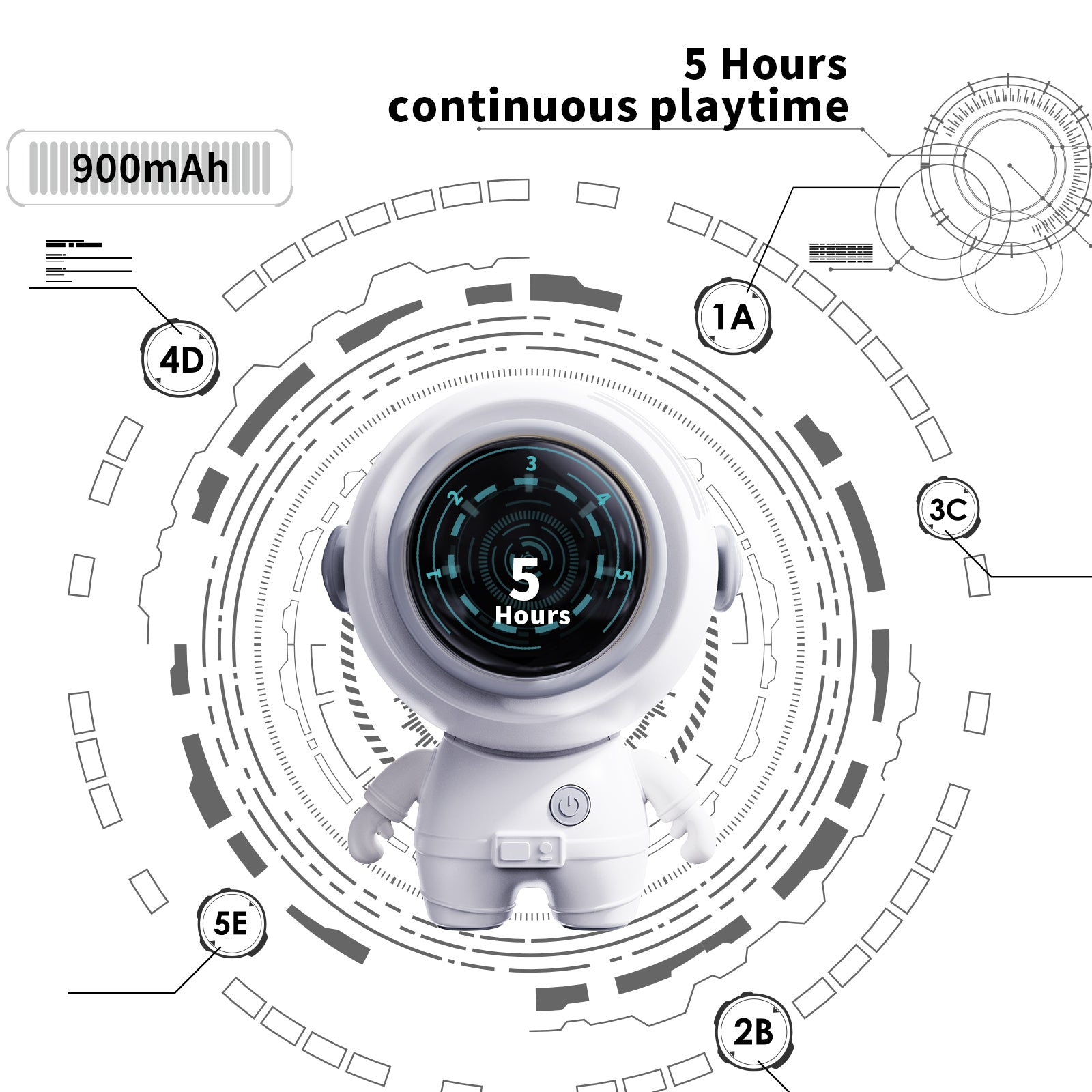 Low Noise Design & Comfortable
The Portable Neck Fan
'
s motor has been modified so that will produce lower noise low as 25dB
during operation. Made of Eco-friendly ABS
,
makes the neck fan more durable and quieter. You can have a quiet environment
,
even if you wear a neck fan.