---
Spaceman Designed Portable Neck Fan
3D-Silicon DIY Emotion Stickers X

 

6

 
2022 Spaceman Figurine Design Portable Neck Fan.
This portable neck fan can truly free your hands
,
and enjoy the cool wind anytime
,
anywhere. Special Offer 6 Face Emotion 3D Silicon Stickers to DIY at your own style. Best Gadget for work
,
office
,
reading
,
sports
,
travel
,
hiking
,
cycling
,
etc. It is also a good choice as gifts for family and friends.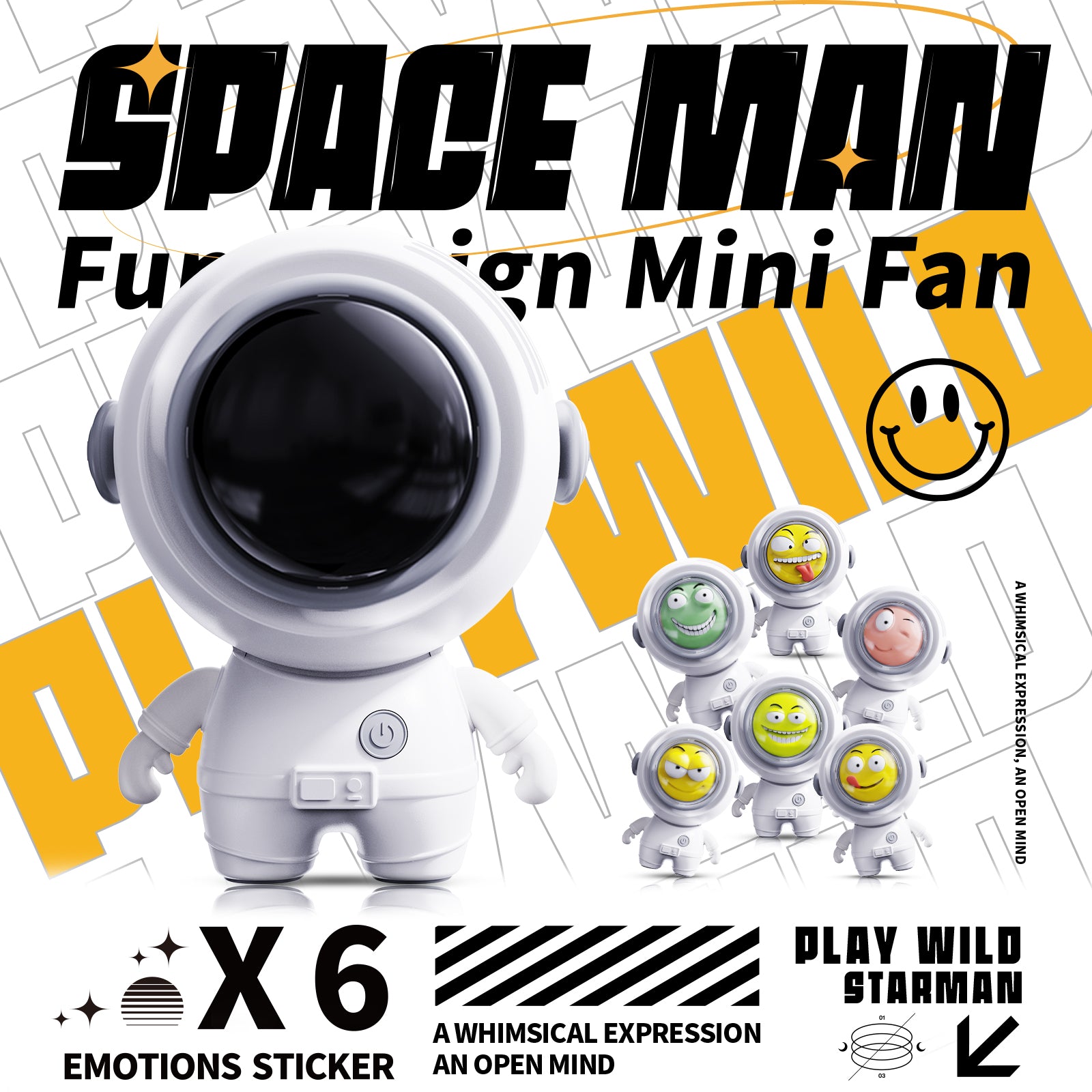 3D-Silicon DIY Emotion Stickers X

 

6

 
Our Spaceman Designed Portable Neck Fan Comes with 6 Face Emotion 3D Silicon Stickers to DIY at your own style. Easy 3 Steps to customized your Spaceman
'
s emotion. Simply Remove the cap of the Transparency Glass
,
Pick your favorite Sticker and stick on.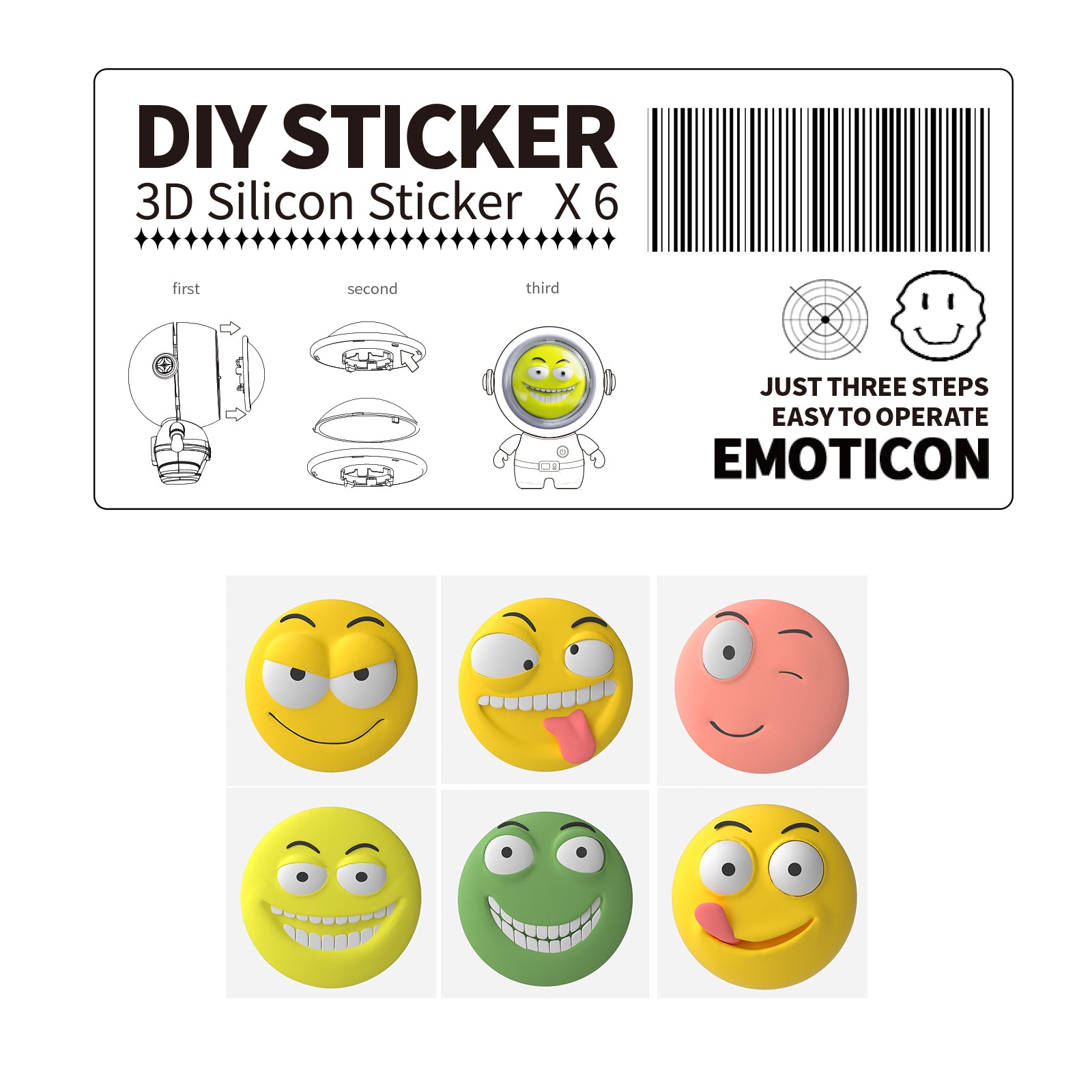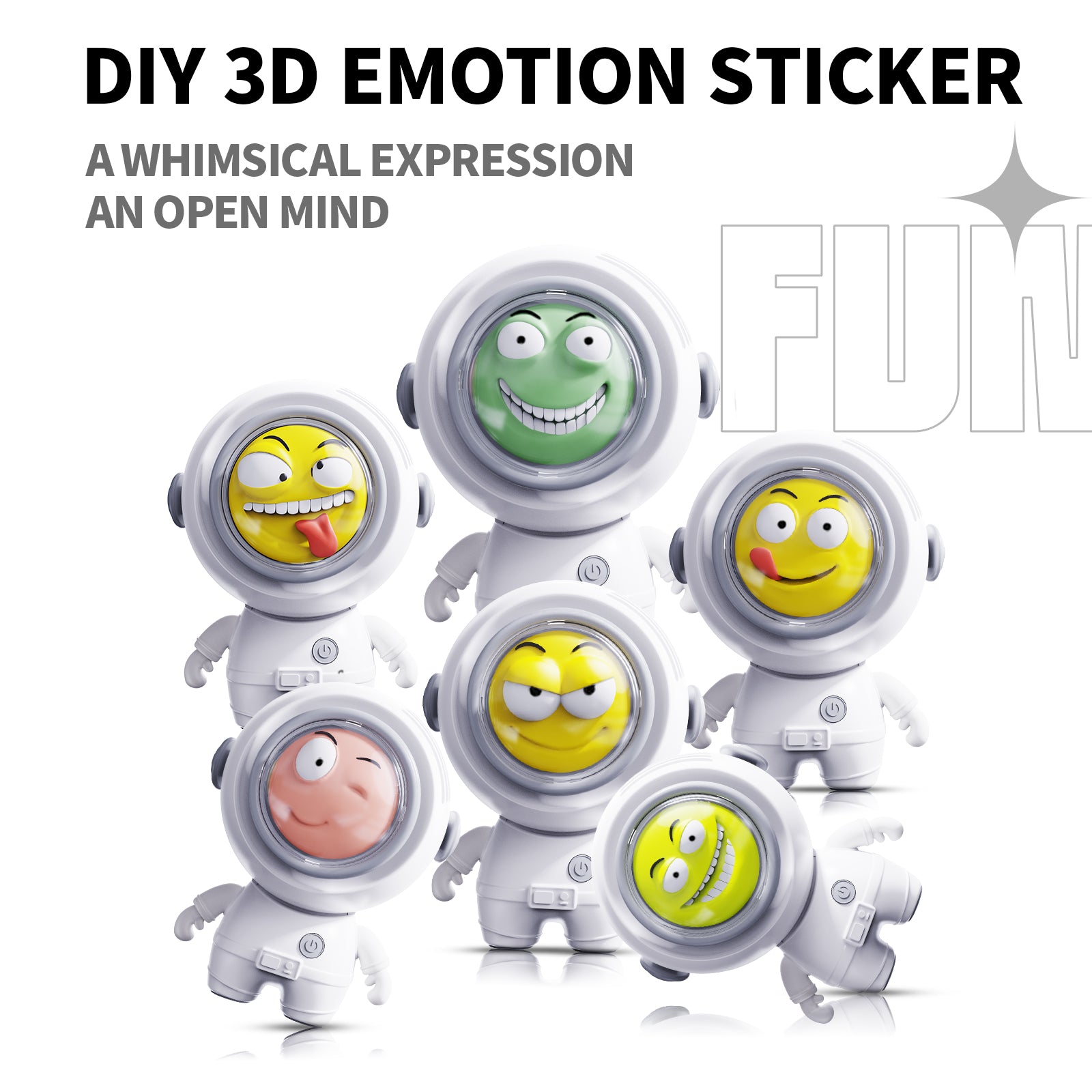 Three-speed Adjustable
Low/medium/high speed level. One-button control
,
press the power button repeatedly to adjust the suitable fan speed.Three adjustable fan speeds give you different choices in hot day.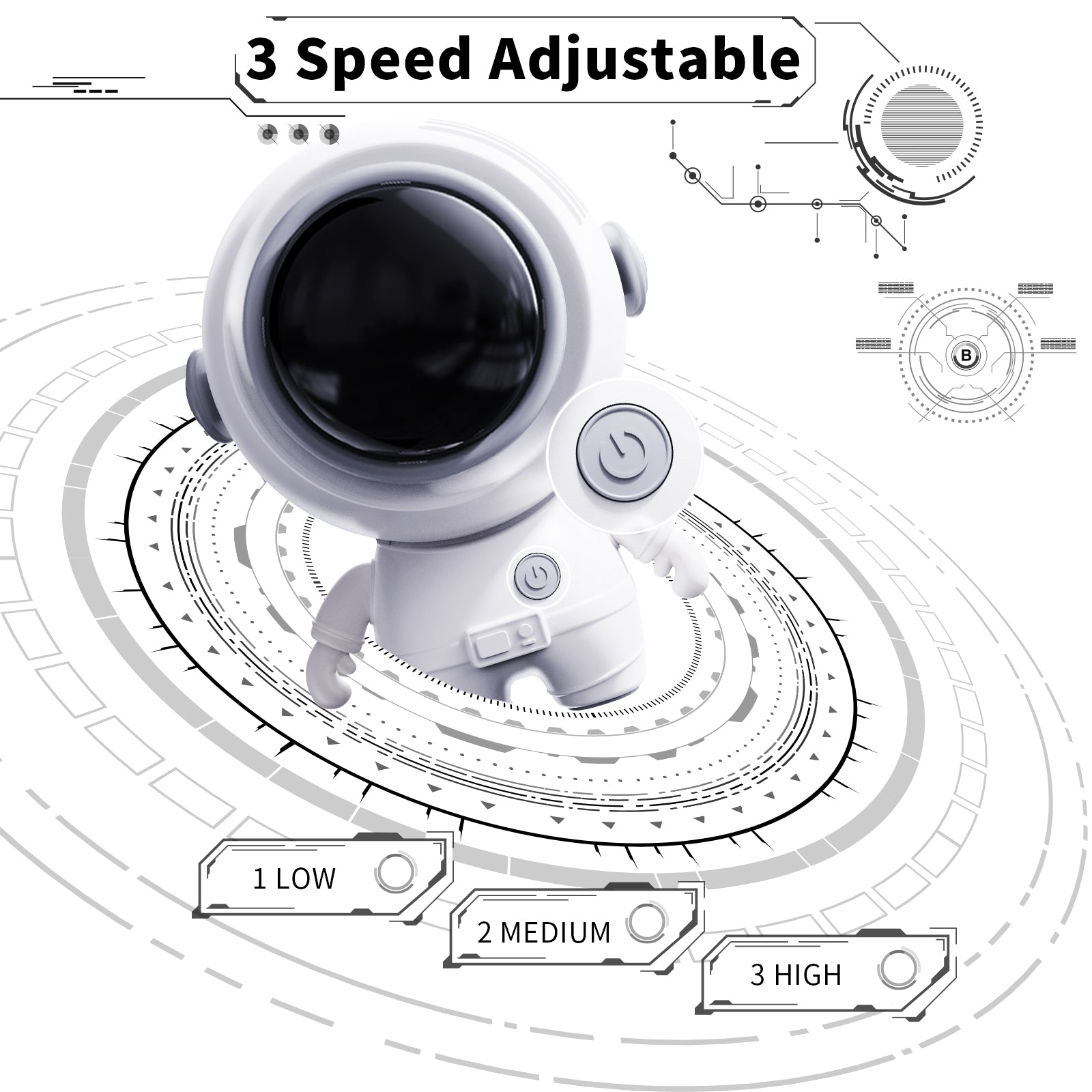 360 Rotary Air-outlet

 

& Blade-less Turbine design
You are able to rotary turn the air outlet at 360 degree at your idea
air blow direction. The Hidden fan blade air outlet for a safe touch. Internal turbine design for more concentrated wind power.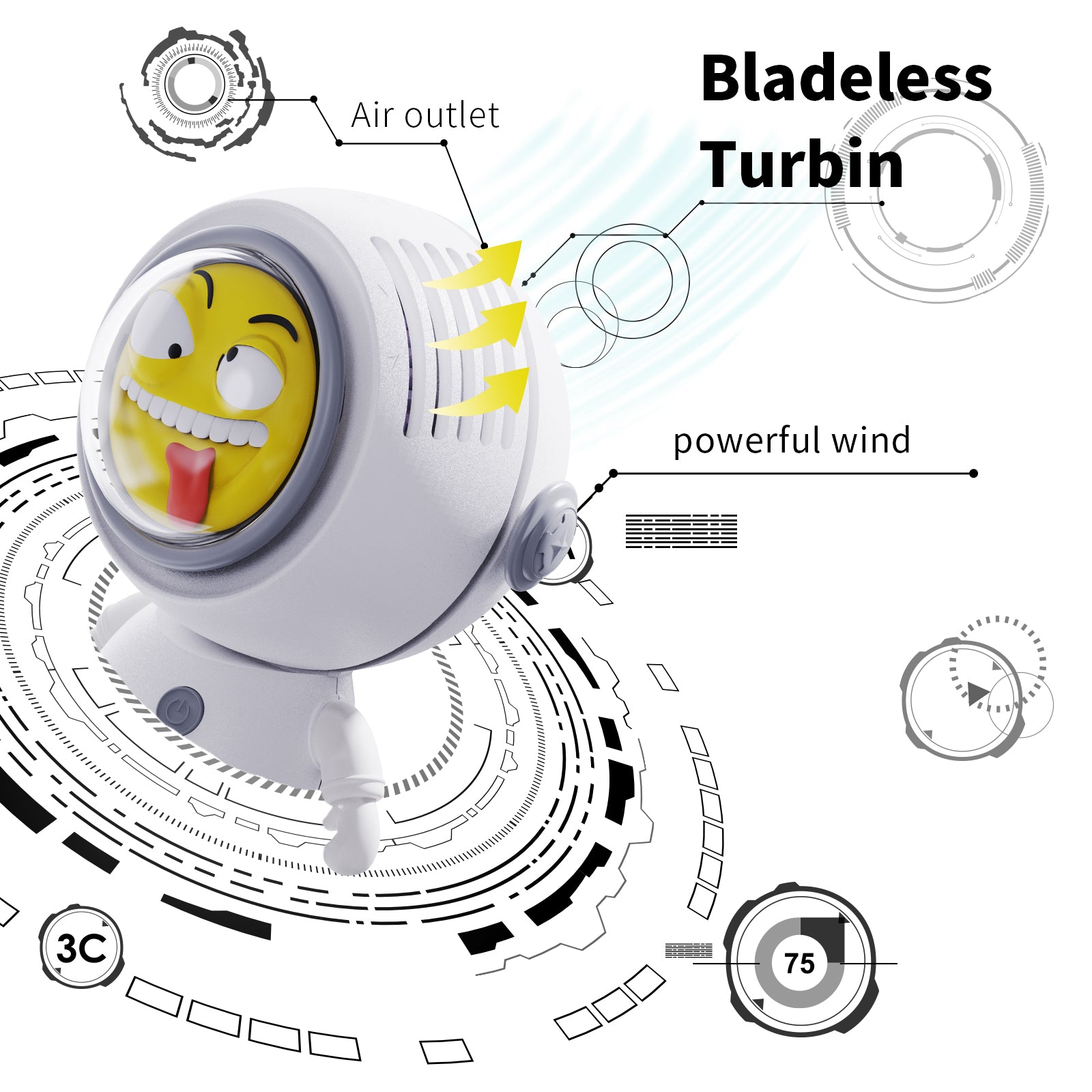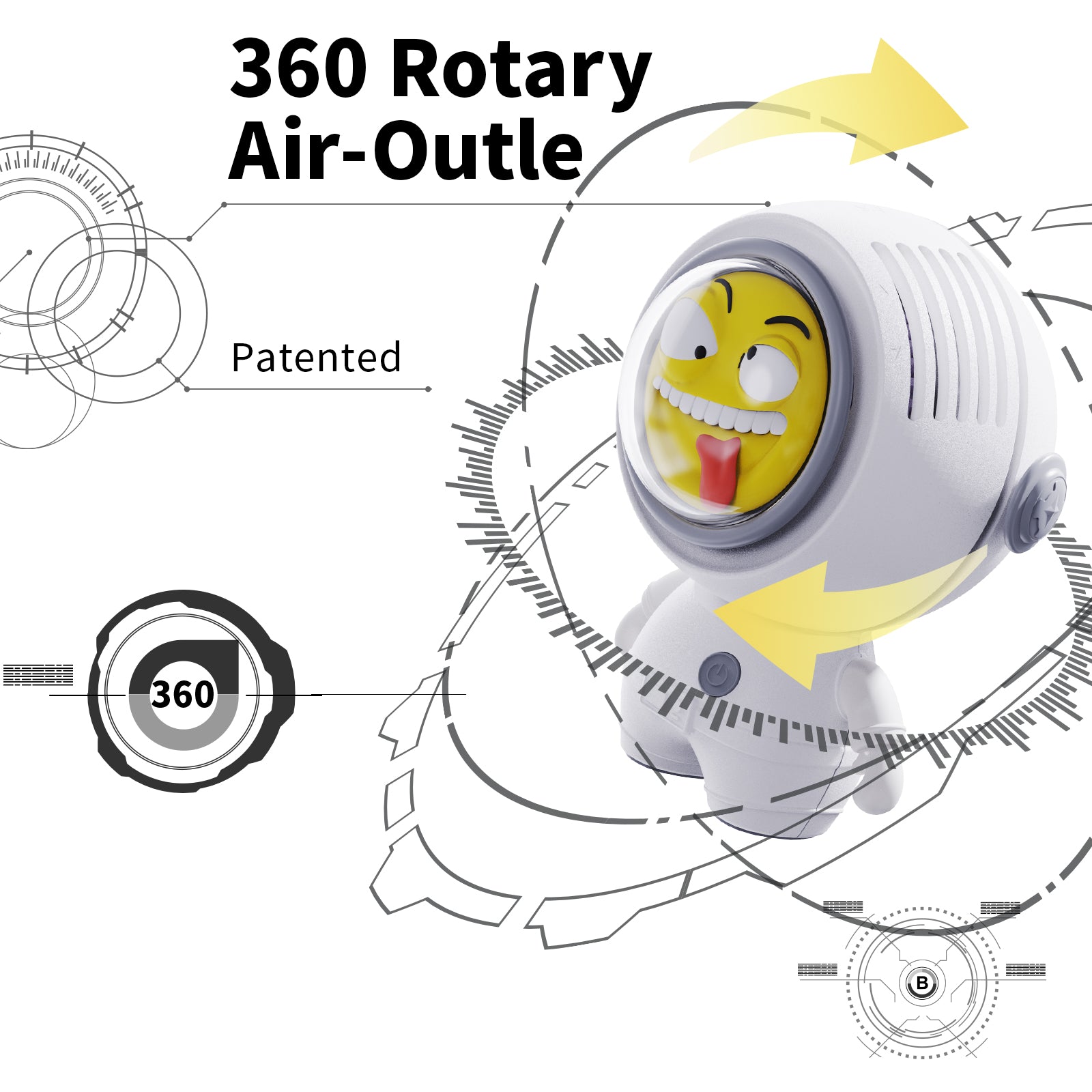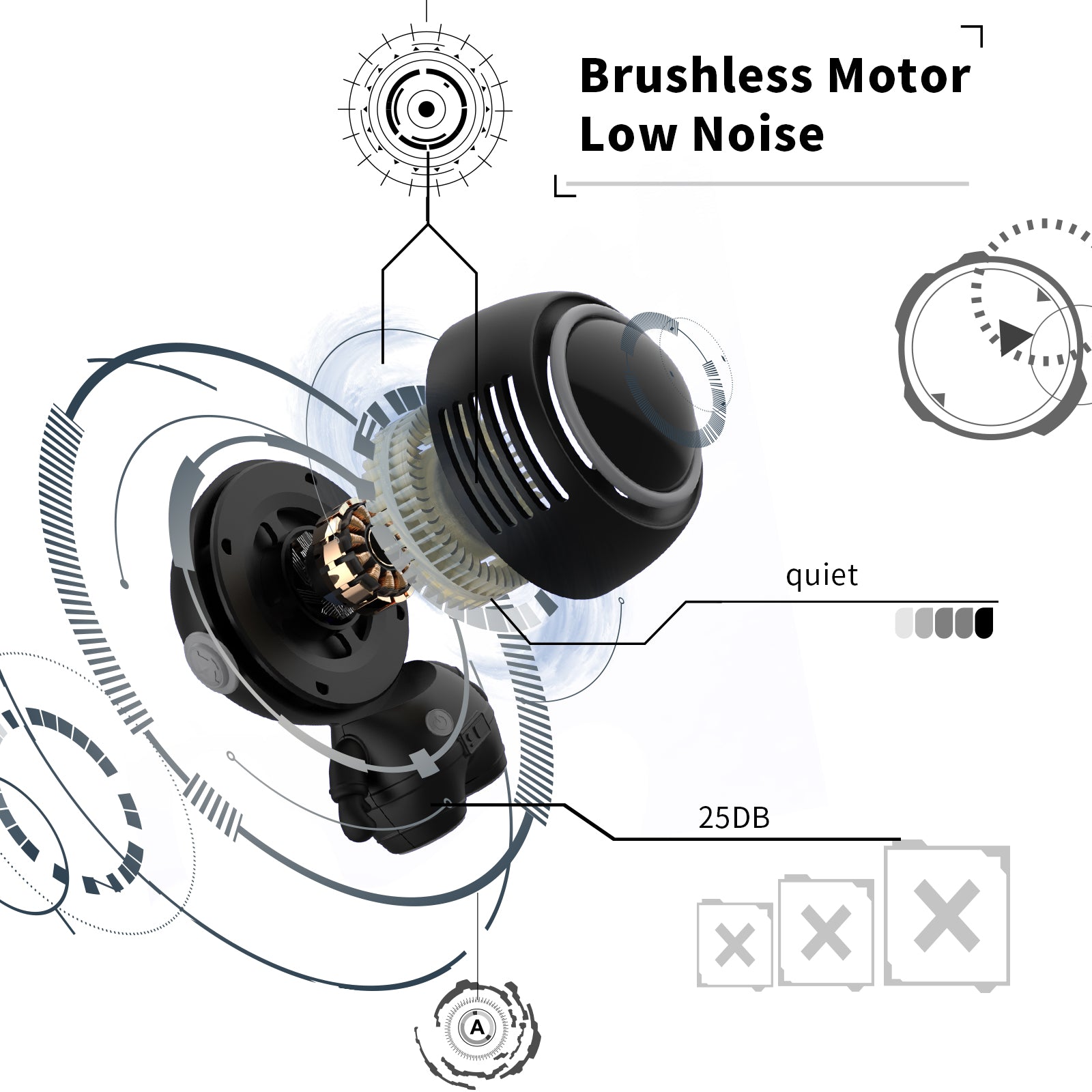 Wearable Fan, Lanyard
Comes with an lanyard
,
you can hang the neck fan around your neck and easily get cool wind in hot day. lets you go hands-free to do other things. The band can be adjusted. Let you enjoy the cool and stylish.
Hang on Backpack, Decorative 

 
This cute Spaceman is not only useful & functional but also
decorative. you can clip them or hang them on your handbag and is a great travel buddy.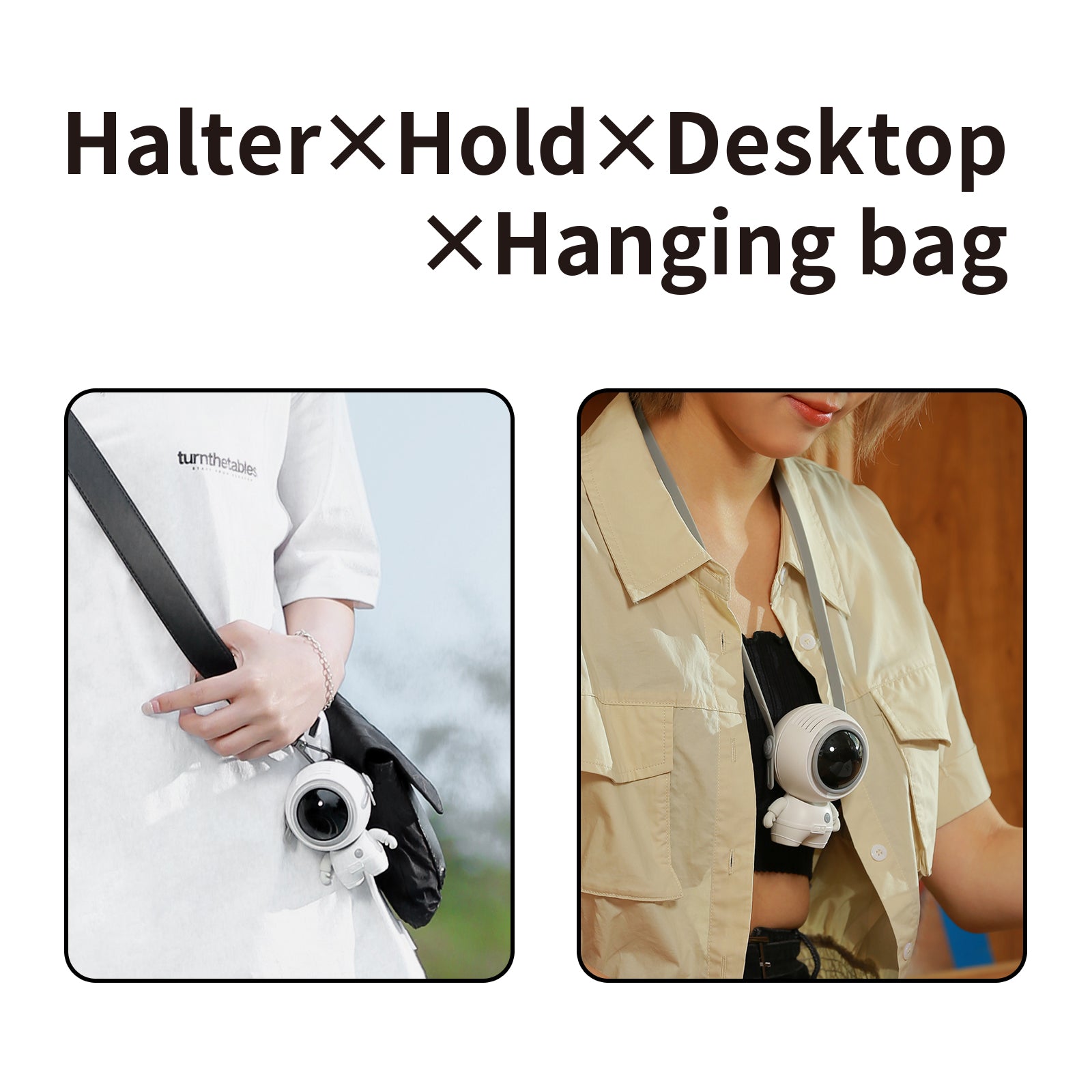 USB-C Rechargeable, Battery Powered
Powered by upgraded rechargeable lithium battery
,
which can support the mini fan run longer than the same capacity regular lithium battery
,
comes with the Type-C cable that compatible with any Type-C port
,
such as computer
,
power bank
,
regular socket.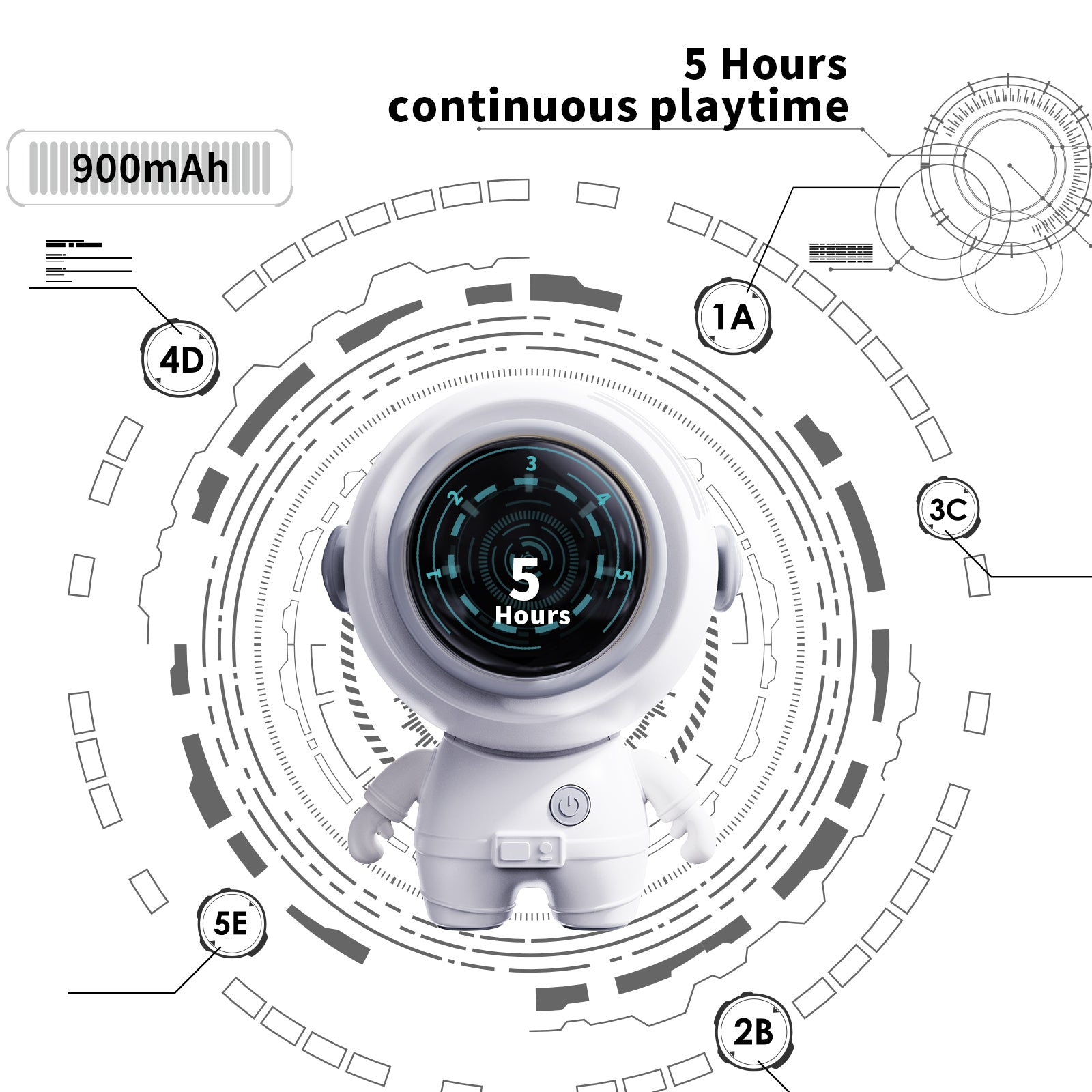 Low Noise Design & Comfortable
The Portable Neck Fan
'
s motor has been modified so that will produce lower noise low as 25dB
during operation. Made of Eco-friendly ABS
,
makes the neck fan more durable and quieter. You can have a quiet environment
,
even if you wear a neck fan.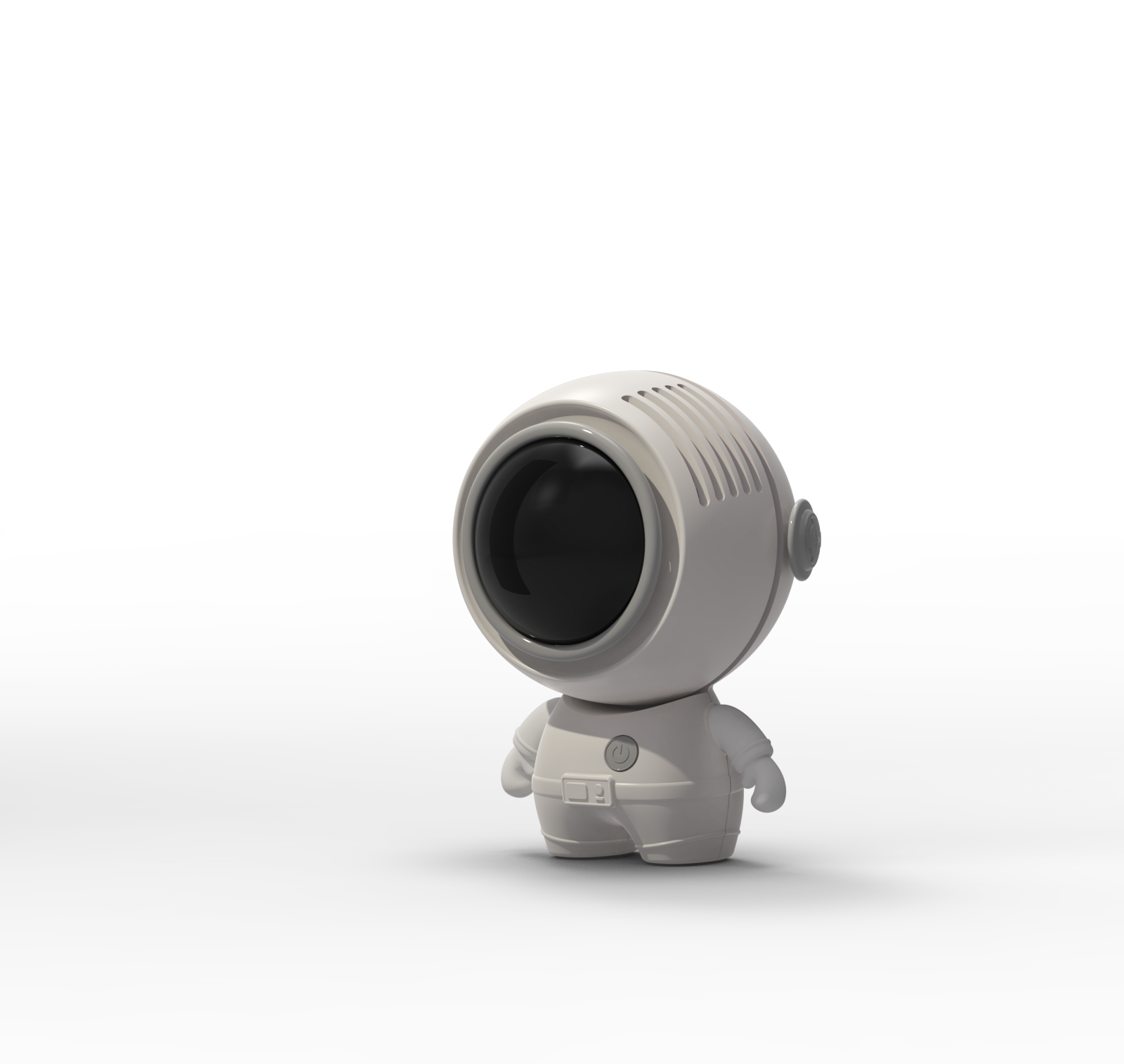 For Payment
Pay with Credit Card by use the PayPal Express Check Out without Register PayPal account
1. Click On Express Check Out
2. Click On Pay with Credit or Debit Card
3. Enter your Email and Click Continue to Payment 
4. Enter Your credit cad number and information on credit card includes name, expiration date, and CSC Code 
For Shipping

 
We Provide World Wide Door to Door service. 
We $0 Free Ship to worldwide countries: Hong Kong SAR, Indonesia, Japan (45 of 47 prefectures), Malaysia, Philippines (81 of 82 regions), Singapore, South Korea, Taiwan, Thailand, United Kingdom, United States (56 of 62 states), China, Austria, Croatia, Czechia, Denmark, Finland, France, Germany, Hungary, Latvia, Luxembourg, Netherlands, Poland, Slovakia, Slovenia, Sweden, Australia, Ireland, Italy, Portugal, Spain 
We added $5 USD onetime special Handle Fee to Shipping for these countries: Albania, Algeria, Andorra, Angola, Anguilla, Antigua & Barbuda, Argentina, Armenia, Aruba, Bahamas, Barbados, Belarus, Belize, Benin, Bermuda, Bolivia, Bosnia & Herzegovina, Botswana, Bulgaria, Burkina Faso, Burundi, Cambodia, Cape Verde, Caribbean Netherlands, Central African Republic, Chad, Chile, Colombia, Comoros, Congo - Brazzaville, Congo - Kinshasa, Côte d'Ivoire, Curaçao, Cyprus, Djibouti, Dominica, Dominican Republic, Ecuador, Egypt, Equatorial Guinea, Eritrea, Estonia, Eswatini, Ethiopia, Fiji, French Guiana, French Polynesia, Gabon, Gambia, Georgia, Ghana, Gibraltar, Greece, Greenland, Grenada, Guadeloupe, Guatemala, Guernsey, Guinea, Guinea-Bissau, Guyana, Haiti, Vatican City, Honduras, Iceland, Iraq, Israel, Jamaica, Jersey, Jordan, Kazakhstan, Kenya, Kiribati, Kosovo, Kuwait, Kyrgyzstan, Laos, Lebanon, Lesotho, Liberia, Libya, Liechtenstein, Lithuania, Macao SAR, Madagascar, Malawi, Mali, Malta, Martinique, Mauritania, Mauritius, Mayotte, Moldova, Monaco, Montenegro, Montserrat, Morocco, Mozambique, Myanmar (Burma), Namibia, Nauru, New Caledonia, New Zealand, Nicaragua, Niger, Nigeria, Niue, North Macedonia, Norway, Oman, Pakistan, Panama, Papua New Guinea, Paraguay, Peru, Qatar, Cameroon, Réunion, Romania, Russia, Rwanda, St. Barthélemy, St. Helena, St. Kitts & Nevis, St. Lucia, St. Martin, St. Pierre & Miquelon, Samoa, San Marino, São Tomé & Príncipe, Saudi Arabia, Senegal, Serbia, Seychelles, Sierra Leone, Sint Maarten, Somalia, South Africa (8 of 9 provinces), South Sudan, Sri Lanka, St. Vincent & Grenadines, Sudan, Suriname, Svalbard & Jan Mayen, Switzerland, Tanzania, Timor-Leste, Togo, Tokelau, Tonga, Trinidad & Tobago, Tunisia, Turkey, Tuvalu, Uganda, Ukraine, United Arab Emirates, Vanuatu, Venezuela, Vietnam, Wallis & Futuna, Western Sahara, Yemen, Zambia, Zimbabwe, Tristan da Cunha, Belgium, Brazil, Canada, Mexico, United States (5 of 62 states), India 
If there's any shipment or other issues, you're welcome to drop us a few words via email at support@mipow.com.
Handling Time
All  order will be handled in 24 hours after recieve order, delivery notice will be sent to buyer upon shipment. 
Delivery Time & Notice
Delivery time would take around 7-15 business days.
Timing may be varied with the customs checking progress and depends on the real situation of the regions.
Shipping Address
When buyer fill in the info, please note:
-   Recipient Name
-   Address
-   Postal code
-   Phone contact
-   Email address
Please make sure these info are correct and in place.