---
Miffy Foldable & Portable Calculator with Writing Tablet/Drawing Tablet

Calculator with E-Notepad
The calculator and notepad are designed in one piece
,
you can make notes while calculating
,
improve study and work efficiency. The calculator supports calculations with up to 12 digits and notepad acts as a cover to protect the calculator from dirt. Press the clear button to erase the notes and protect personal privacy.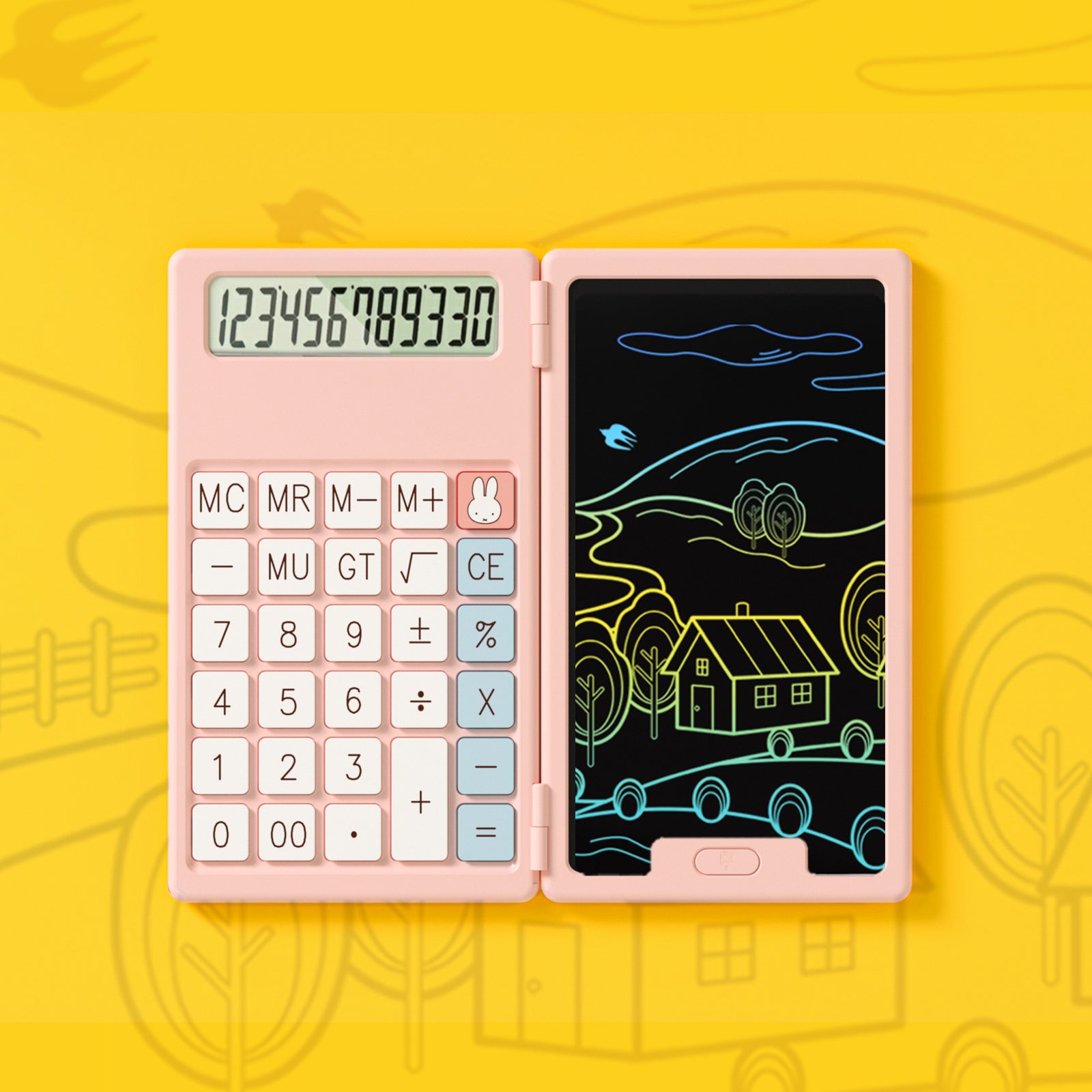 Healthy and Eco-friendly
The blue light-free LCD screen is used to protect eyes
,
when you are not using the calculator
,
you can also put it on your desk as a notepad.It can be written repeatedly
,
reducing paper consumption and being environmentally friendly
,
there is no need to use a shredder to process the paper.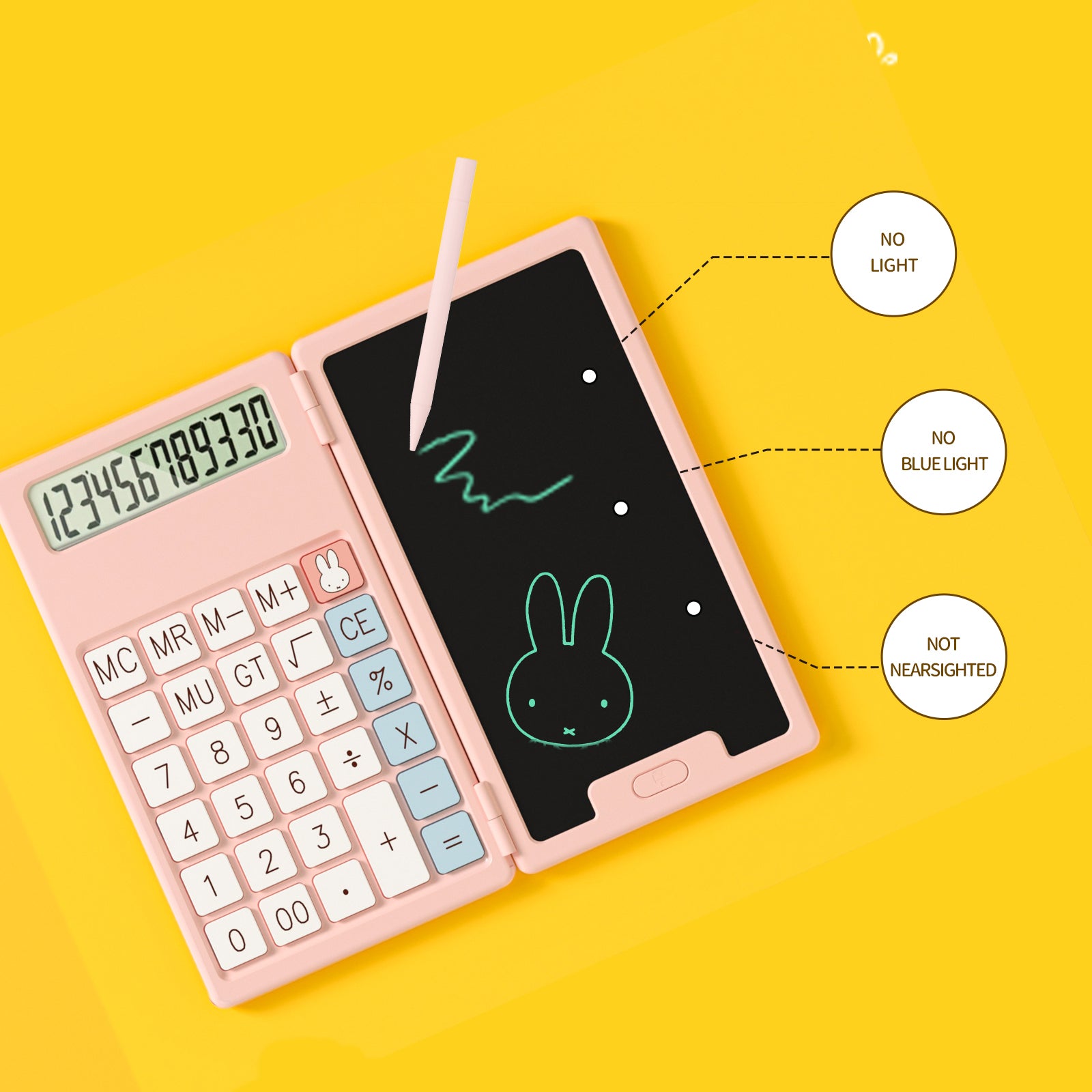 Quality silicone button

,

Mute Design
Adopt high quality silicone button
,
feel comfortable
,
suitable for daily calculations. Mute button does not disturb others
,
suitable for office
,
learning and a variety of use scenarios.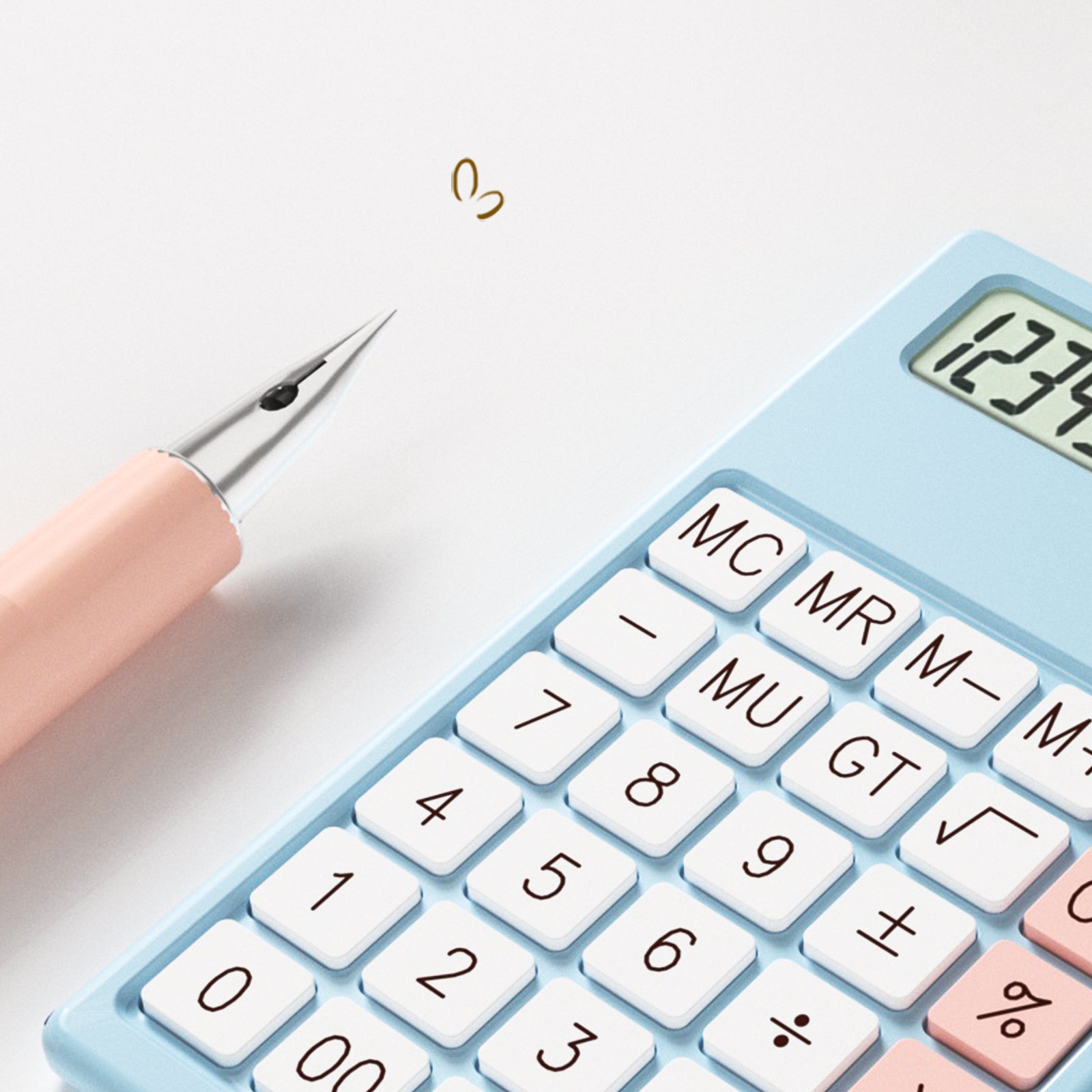 Lightweight and Portable
This is a lightweight calculator with writing tablet
,
foldable design
,
weighs only 4 oz.It is so compact that you can carry it in your pocket
,
can be quickly removed and used immediately when needed
,
convenient for taking notes on phone calls
,
quick notes
,
and meeting minutes.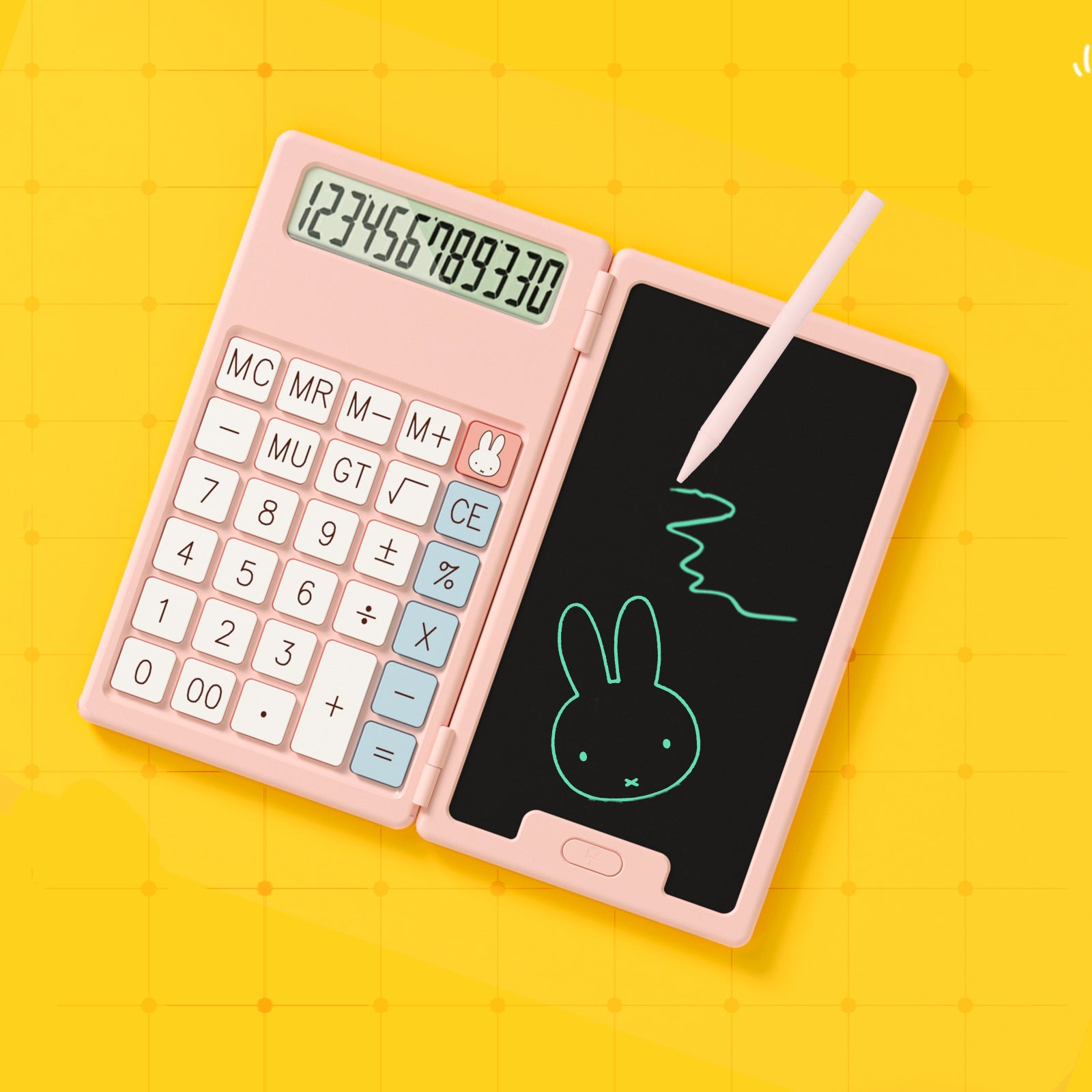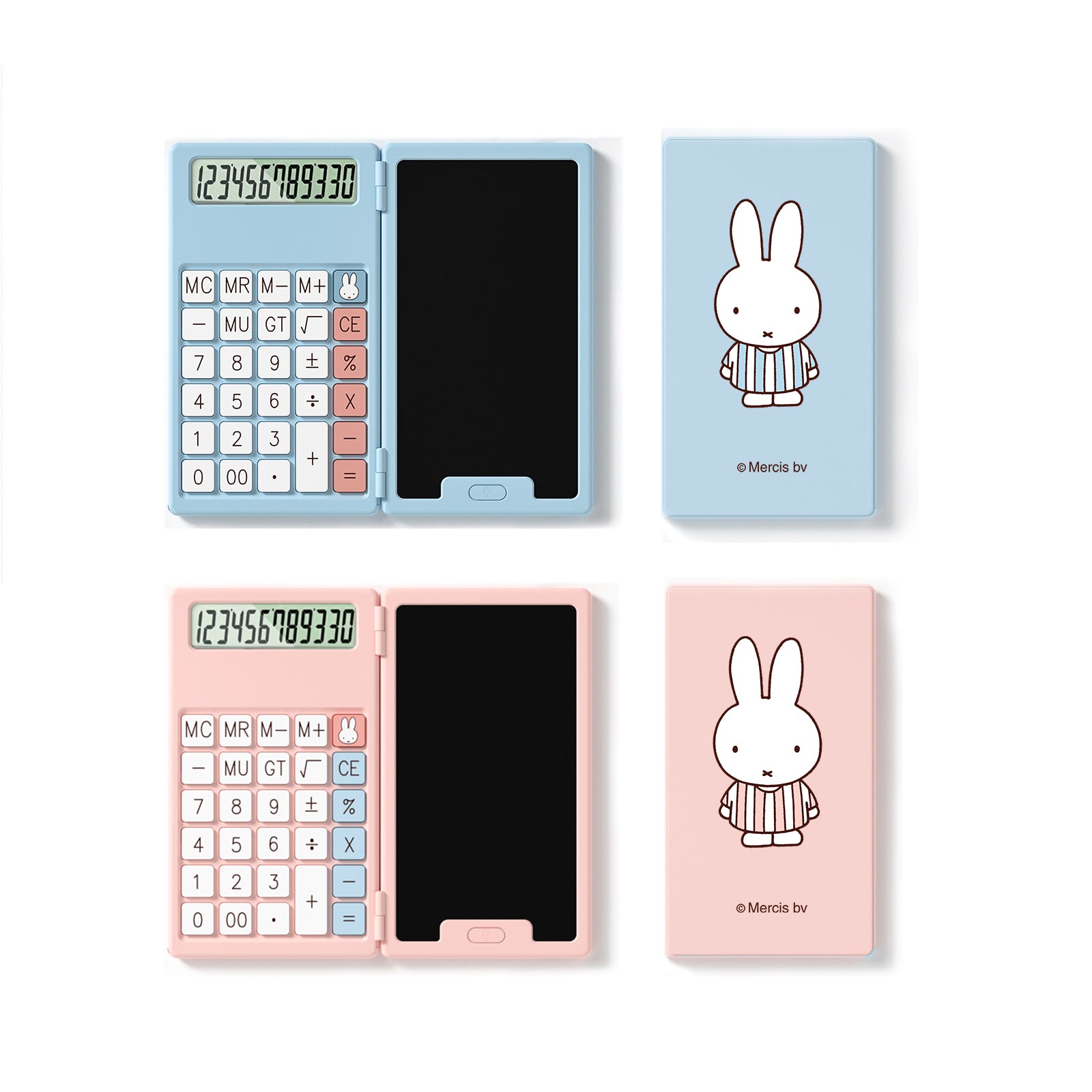 Bunny VS Cute Cuteness and kawaii Disney & Sanrio Pink & Blue Gift