---


MIFFY Pop UP Light Power Bank w/ Wireless Charging

Miffy ミッフィー 10000 mAh PD 20W Wireless Charging Power Bank with USB C and Extra USB-A Port. Built-in Pop up night Light Feature, your can pop up the top turn it to a Night Light. More and Less, you can use it as Mobile Phone Stand for watching video in 15degree angle. Its a Cute and Compact External Battery for mobile phones and More

 Wireless Portable Charger
10W Max Wireless Charging supports 5W, 7.5W, and 10W MAX wireless fast charging, No cables required, Compatible with most wireless charging devices , and can also be wireless fast charging with a case.


20W PD Fast Charging
20W PD Fast Charging - Fast charge for cellphone up to 50% in 20 mins. Fast Charge Cellphone up to 100% in 1-1.5 hour With Type-C fast charging cable and PD charging head full charge the power bank in 3-3.5 hour.


PULL UP THE TOP, Night-light & Bracket
Simply Pull UP the TOP, IT will become a POPUP Light. Press the button to turn on the Night Light. PULL UP only One side, it will give your a 30 degree angle Bracket for Watching movies.


Moon-Light While Wireless Charging
Simply Pull UP the TOP, IT will become a POPUP Light. Deem Light suitable during the long night while you while you wireless charging your mobile phone

PULL UP THE TOP
Simply Pull UP the TOP, IT will become 30degree angle Bracket for standing your mobile phone/mobile phone stand.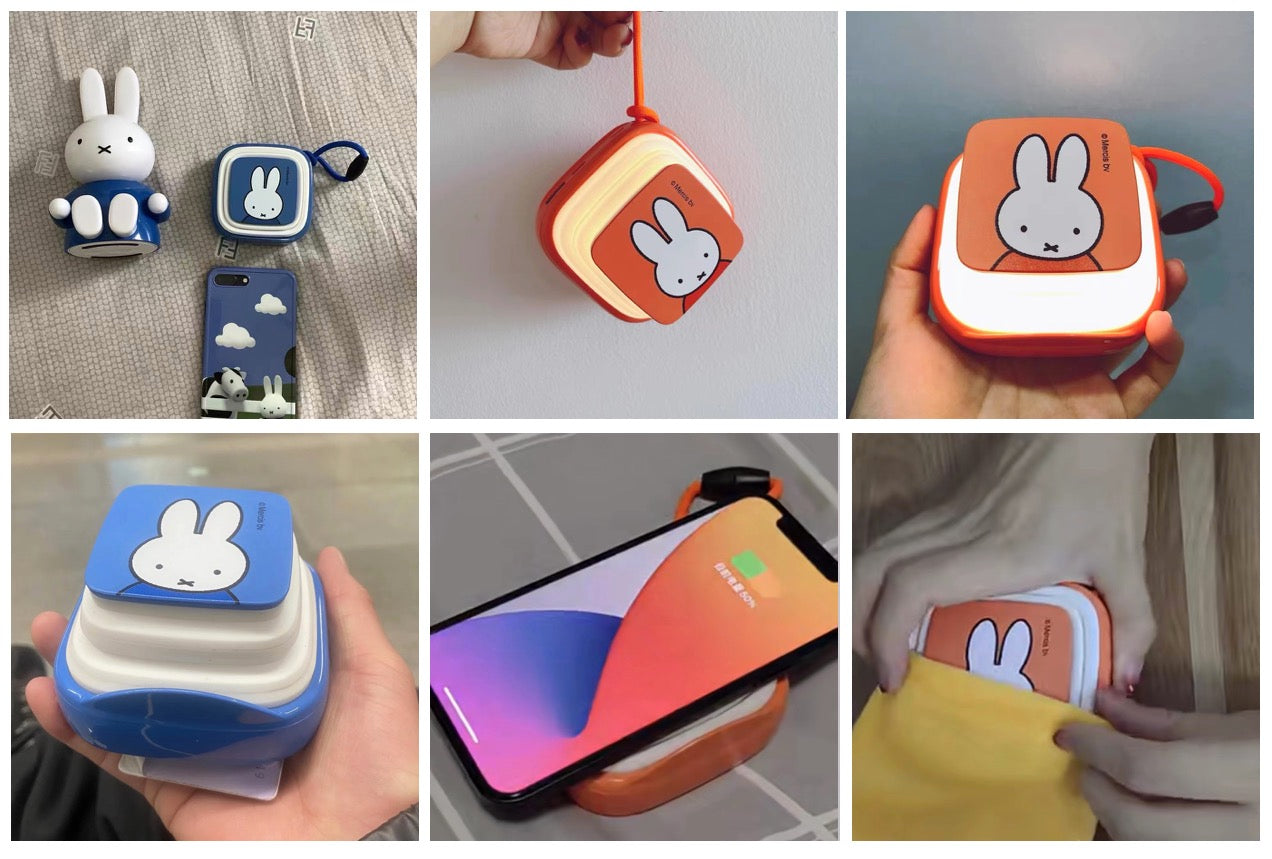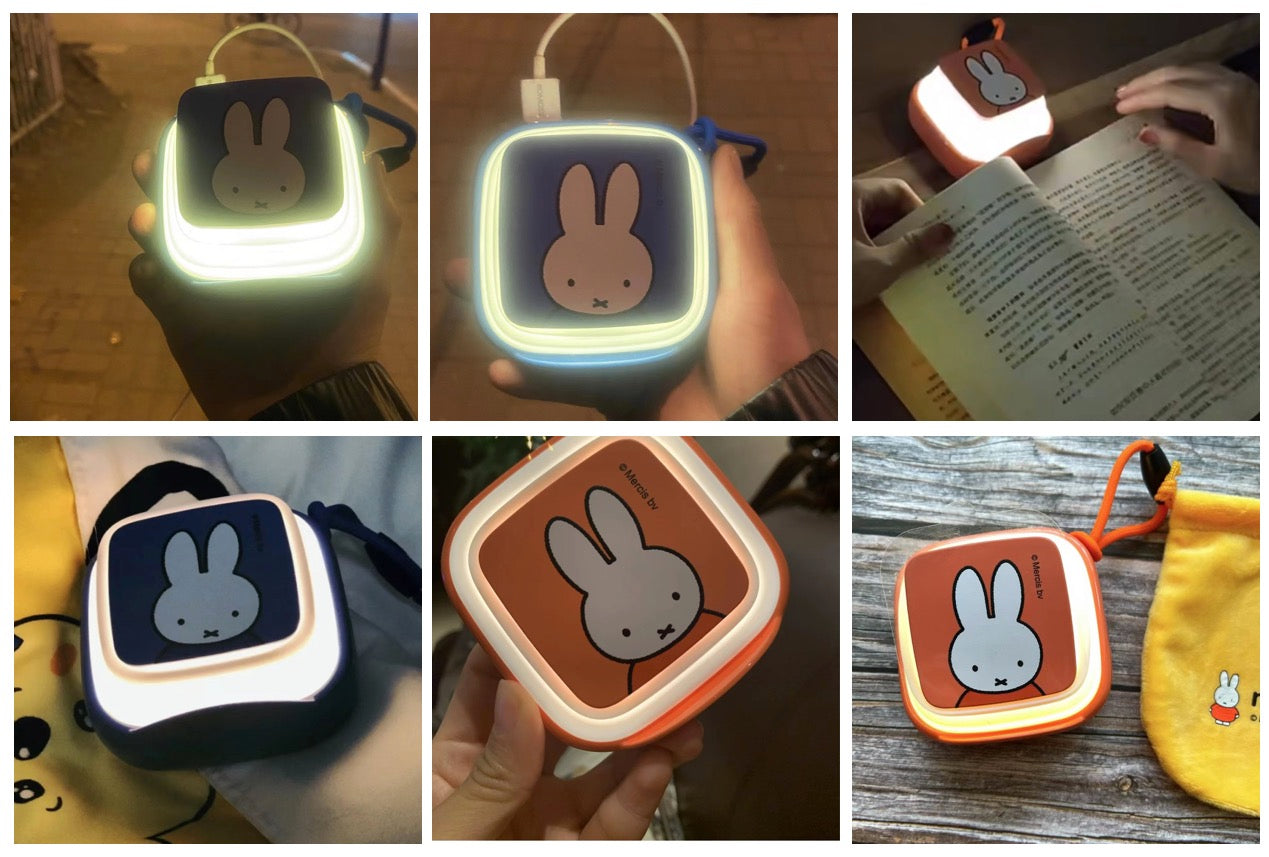 Bunny VS Cute Cuteness and kawaii Disney & Sanrio Pink & Blue Gift
For Payment
Pay with Credit Card by use the PayPal Express Check Out without Register PayPal account
1. Click On Express Check Out
2. Click On Pay with Credit or Debit Card
3. Enter your Email and Click Continue to Payment 
4. Enter Your credit cad number and information on credit card includes name, expiration date, and CSC Code 
For Shipping

 
We Provide World Wide Door to Door service. 
We $0 Free Ship to worldwide countries: Hong Kong SAR, Indonesia, Japan (45 of 47 prefectures), Malaysia, Philippines (81 of 82 regions), Singapore, South Korea, Taiwan, Thailand, United Kingdom, United States (56 of 62 states), China, Austria, Croatia, Czechia, Denmark, Finland, France, Germany, Hungary, Latvia, Luxembourg, Netherlands, Poland, Slovakia, Slovenia, Sweden, Australia, Ireland, Italy, Portugal, Spain 
We added $5 USD onetime special Handle Fee to Shipping for these countries: Albania, Algeria, Andorra, Angola, Anguilla, Antigua & Barbuda, Argentina, Armenia, Aruba, Bahamas, Barbados, Belarus, Belize, Benin, Bermuda, Bolivia, Bosnia & Herzegovina, Botswana, Bulgaria, Burkina Faso, Burundi, Cambodia, Cape Verde, Caribbean Netherlands, Central African Republic, Chad, Chile, Colombia, Comoros, Congo - Brazzaville, Congo - Kinshasa, Côte d'Ivoire, Curaçao, Cyprus, Djibouti, Dominica, Dominican Republic, Ecuador, Egypt, Equatorial Guinea, Eritrea, Estonia, Eswatini, Ethiopia, Fiji, French Guiana, French Polynesia, Gabon, Gambia, Georgia, Ghana, Gibraltar, Greece, Greenland, Grenada, Guadeloupe, Guatemala, Guernsey, Guinea, Guinea-Bissau, Guyana, Haiti, Vatican City, Honduras, Iceland, Iraq, Israel, Jamaica, Jersey, Jordan, Kazakhstan, Kenya, Kiribati, Kosovo, Kuwait, Kyrgyzstan, Laos, Lebanon, Lesotho, Liberia, Libya, Liechtenstein, Lithuania, Macao SAR, Madagascar, Malawi, Mali, Malta, Martinique, Mauritania, Mauritius, Mayotte, Moldova, Monaco, Montenegro, Montserrat, Morocco, Mozambique, Myanmar (Burma), Namibia, Nauru, New Caledonia, New Zealand, Nicaragua, Niger, Nigeria, Niue, North Macedonia, Norway, Oman, Pakistan, Panama, Papua New Guinea, Paraguay, Peru, Qatar, Cameroon, Réunion, Romania, Russia, Rwanda, St. Barthélemy, St. Helena, St. Kitts & Nevis, St. Lucia, St. Martin, St. Pierre & Miquelon, Samoa, San Marino, São Tomé & Príncipe, Saudi Arabia, Senegal, Serbia, Seychelles, Sierra Leone, Sint Maarten, Somalia, South Africa (8 of 9 provinces), South Sudan, Sri Lanka, St. Vincent & Grenadines, Sudan, Suriname, Svalbard & Jan Mayen, Switzerland, Tanzania, Timor-Leste, Togo, Tokelau, Tonga, Trinidad & Tobago, Tunisia, Turkey, Tuvalu, Uganda, Ukraine, United Arab Emirates, Vanuatu, Venezuela, Vietnam, Wallis & Futuna, Western Sahara, Yemen, Zambia, Zimbabwe, Tristan da Cunha, Belgium, Brazil, Canada, Mexico, United States (5 of 62 states), India 
If there's any shipment or other issues, you're welcome to drop us a few words via email at support@mipow.com.
Handling Time
All  order will be handled in 24 hours after recieve order, delivery notice will be sent to buyer upon shipment. 
Delivery Time & Notice
Delivery time would take around 7-15 business days.
Timing may be varied with the customs checking progress and depends on the real situation of the regions.
Shipping Address
When buyer fill in the info, please note:
-   Recipient Name
-   Address
-   Postal code
-   Phone contact
-   Email address
Please make sure these info are correct and in place.