---
SLIM-FOLD Keyboard

 
3.5mm SLIM Folding Keyboard & Magic Pouch

 
SLIM-FOLD is the Lightest & Slimmest Bluetooth Wireless Foldable Keyboard in the world. 3.5mm thin
,
150g light-weight & built-in smart magnetic on/off Switch for portable experience. Unlike other Folding keyboard with small key pad
,
SLIM-FOLD comes with full-size keypad layout
,
ergonomic design
,
tactile feel
,
smooth Input
,
high efficacy & no intermittent
,
and so fits for your day long usage. SLIM-FOLD Keyboard comes with a Magic Foldable-Pouch not just protect the keyboard when it
'
s folded in the bag
,
also can transformed to an iPad/iPhone Stand work perfectly with Keyboard as work station.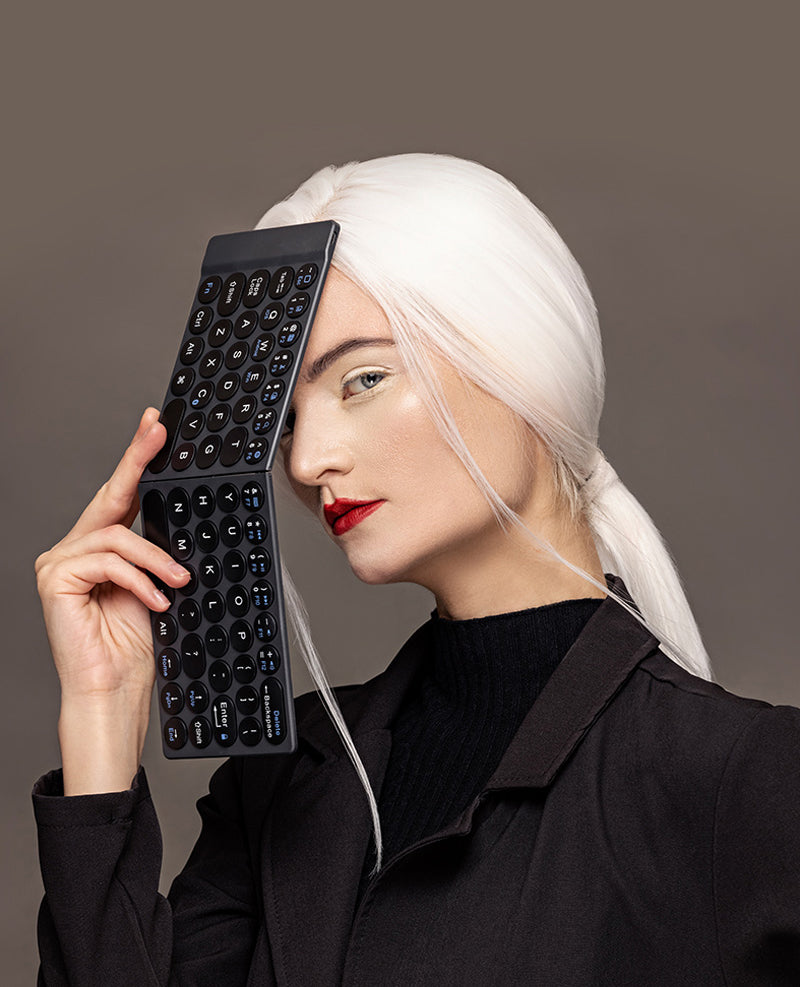 Super 3.5mm Thin Design

 
SLIM-FOLD is 3.5mm thin
,
150g light-weight. 150g
(
4.9oz
)
only
,
hand-held with few finger not an issue actually.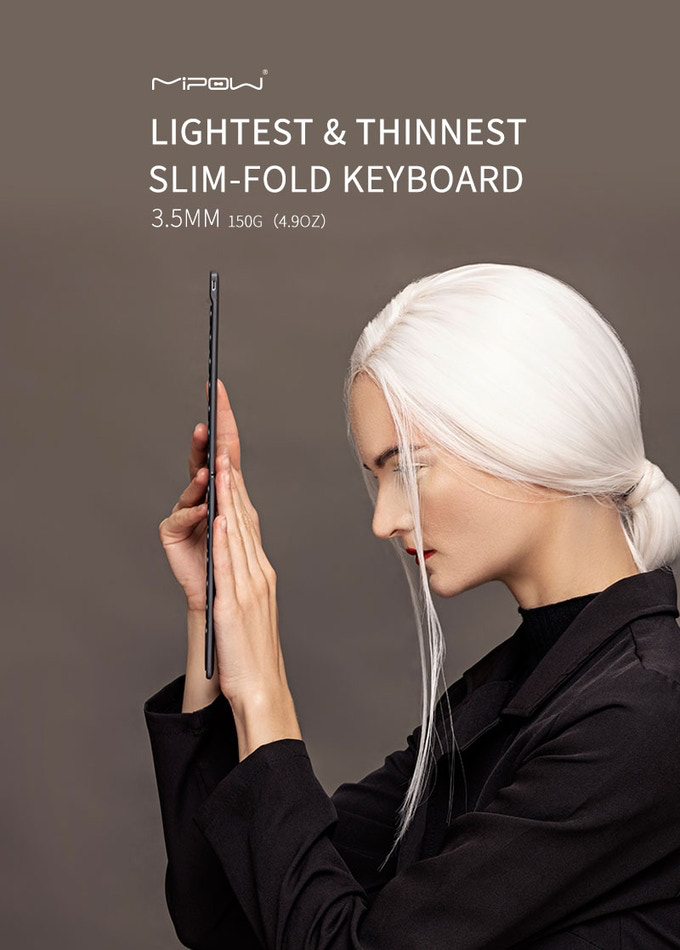 65 Keys with 120 Functions, Chocolate Button Design
Custom PBT key cap
,
wear-resistant and non-greasy finger touch more fit
,
can relieve your finger fatigue caused by long-term use of the keyboard. 65 fullsize keys layout
,
compatible with FOUR different operating systems
(
iOS
,
Android
,
Windows & macOS
),
gives you 120 combination functions which include multimedia keys.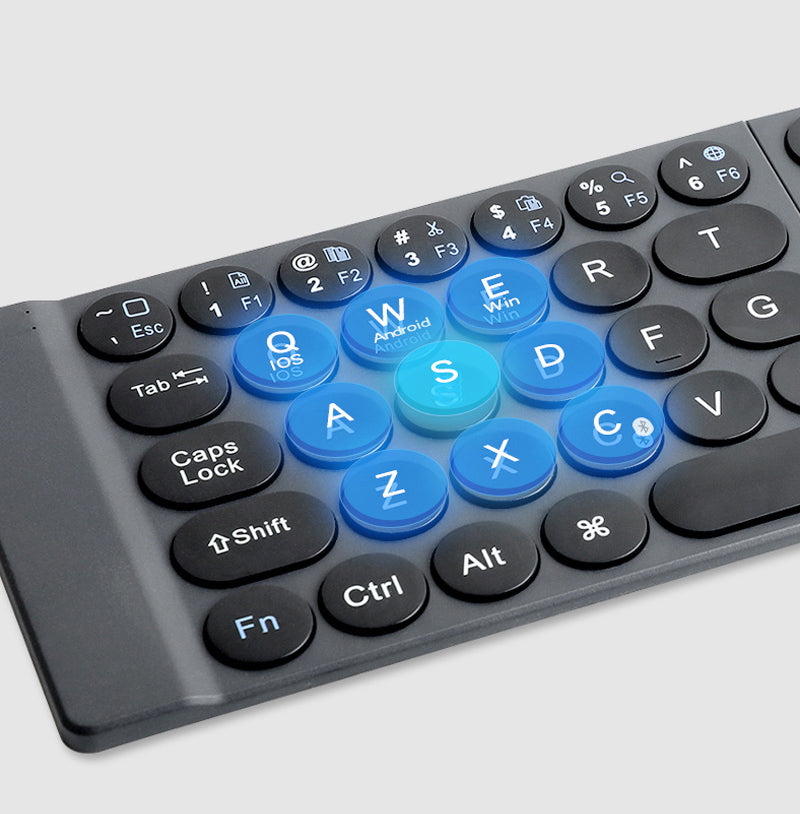 Concave & Convex Key Cap

 
Unique concave and convex key cap design
,
light and comfortable operation feel
,
enjoy faster input speed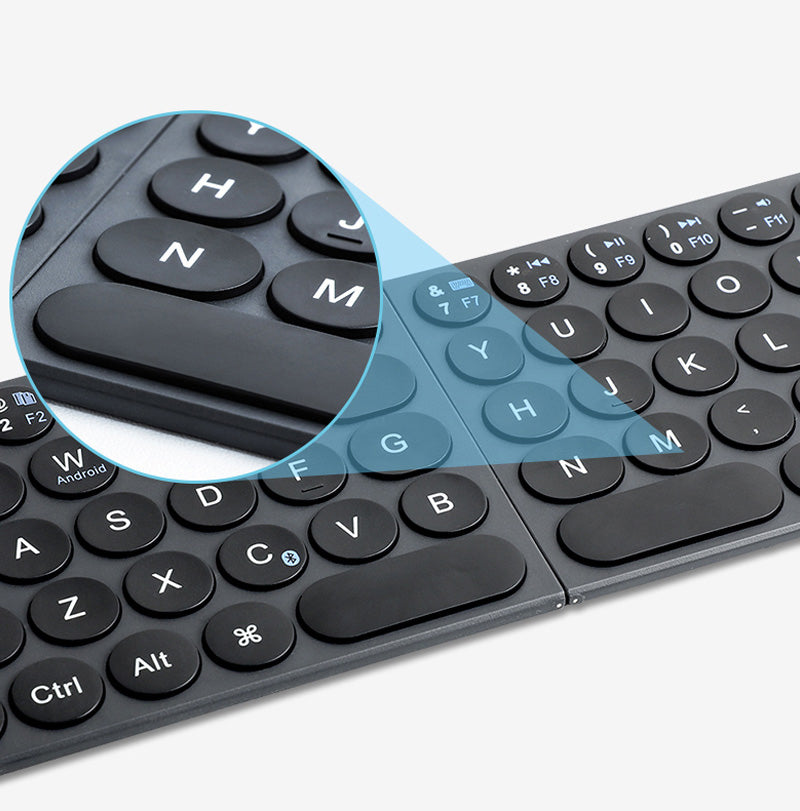 Magnetic Suction Fold w/ Sensor ON/OFF

 
Folding design
,
more convenient to carry
,
Foldable with invisible Cross Break
,
sustains millions times of open-close usage without distortion. Hidden Rotation Shaft Structure. Built-in Automatic Magnetic ON/OFF Sensor. Folded to Turn OFF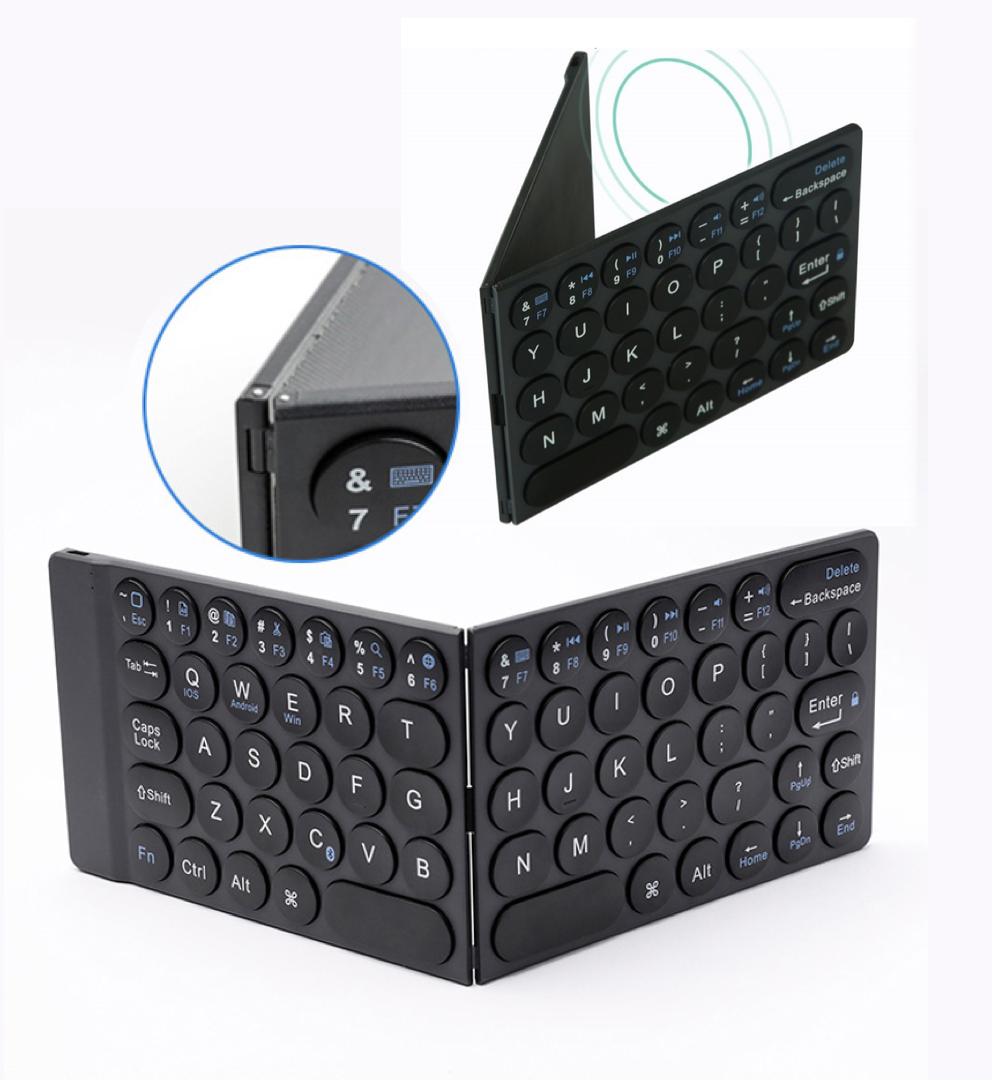 Ultra-Low Power Consumption, Nordic Chip INSIDE
Keyboard can standby for 120 days. Ultra-Low Power Consumption
,
Use Nordic Chip inside. Keyboard idle 10minutes
,
it enter Sleeping Mode. Open Folding to Wake up and Connect Devices. Rechargeable.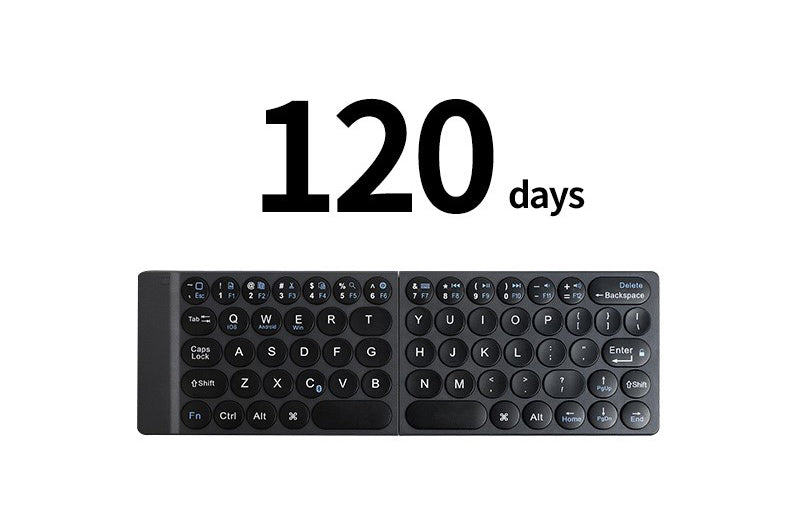 Magic Foldable Pouch with Smart Design

 
SLIM-FOLD Keyboard comes with multi-purposes Magic foldable pouch
,
not just protect the keyboard when it
'
s folded in the bag
,
and also can Magically transforming to be a Stand Holder for smart phones
,
tablets and iPad etc. Convenient you on the go & apply it on meetings
,
bring your "office" anywhere you go. Pouch Stand Holder keep your big iPad firmly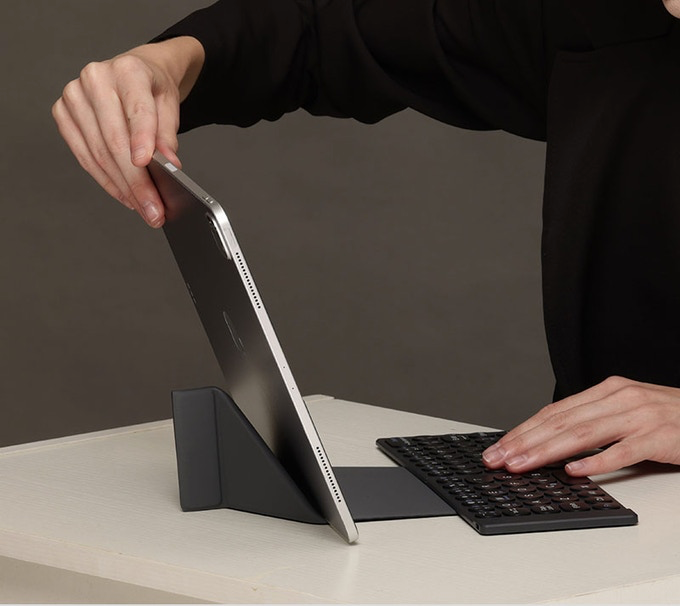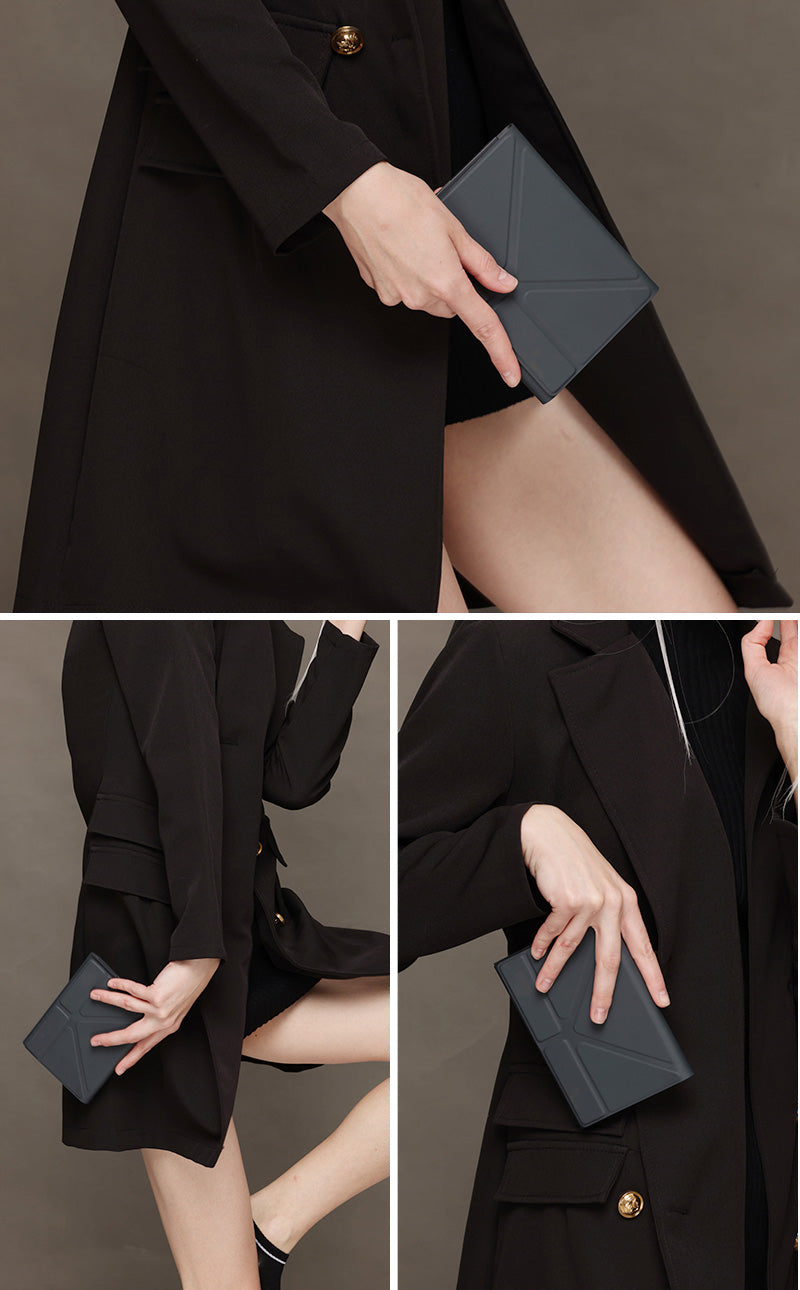 How The magic Pouch works ?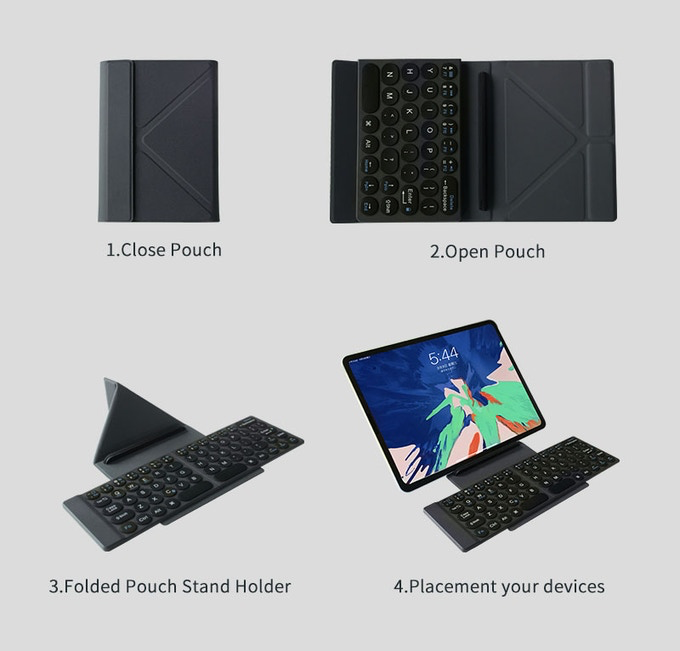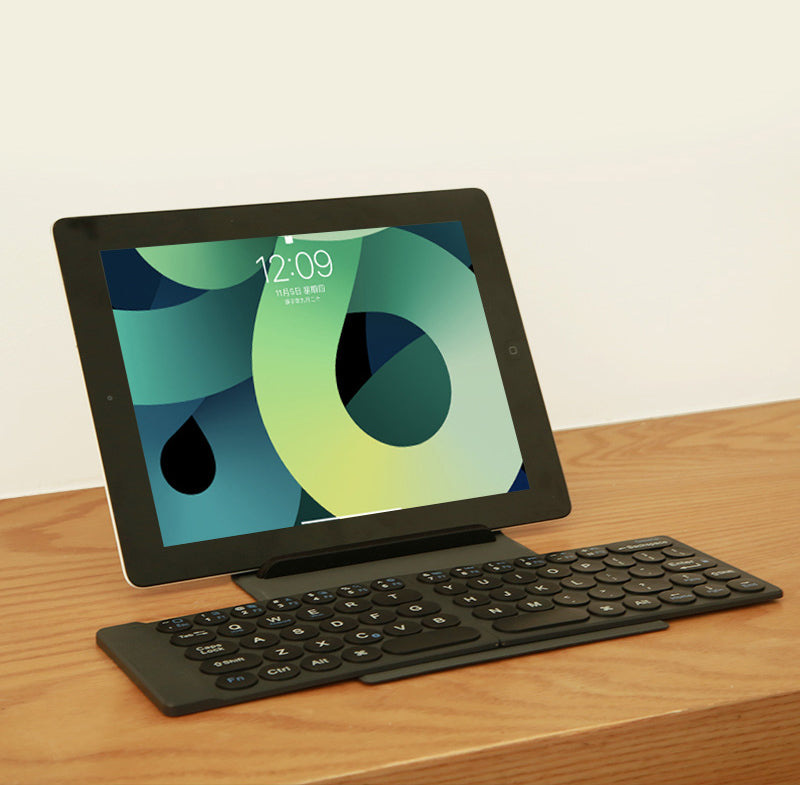 Compatible with Multi-Systems
Supports Bluetooth mobile phone tablet laptop
,
Also Compatible with Apple TV & Bluetooth Enabled Smart TV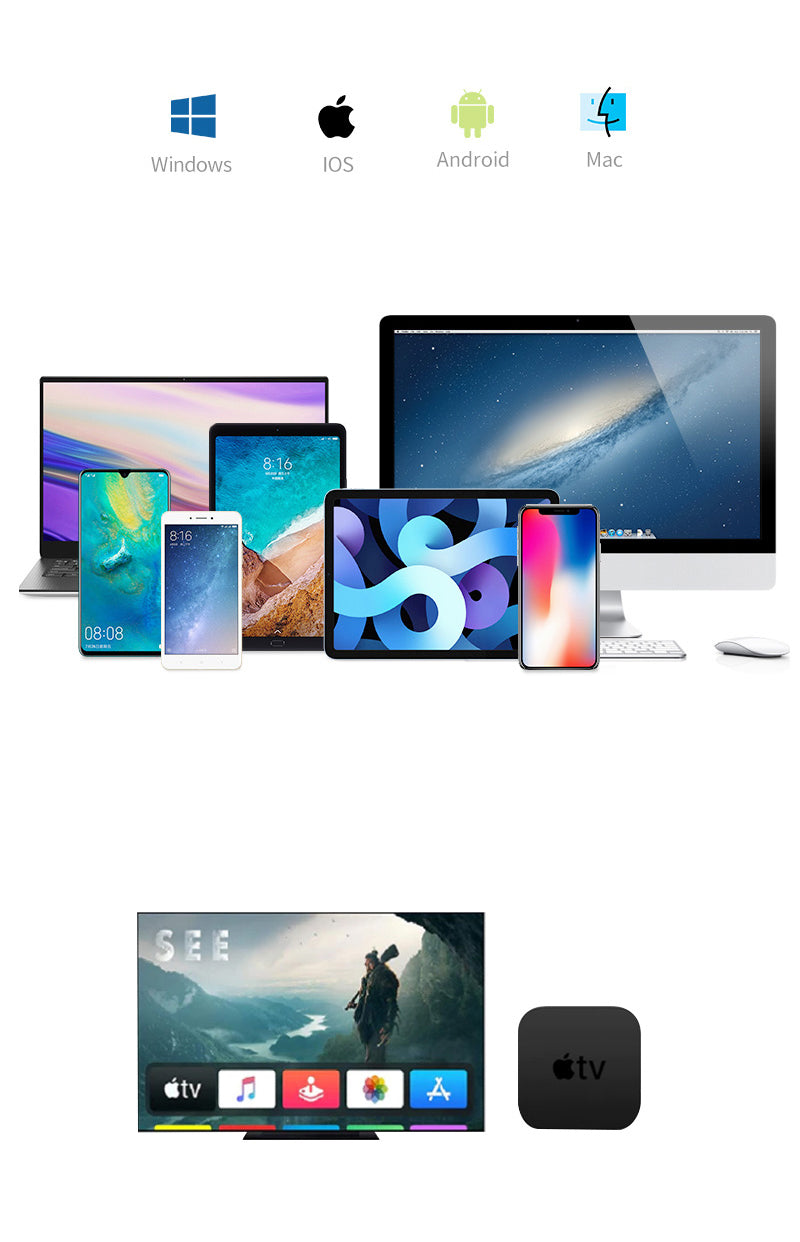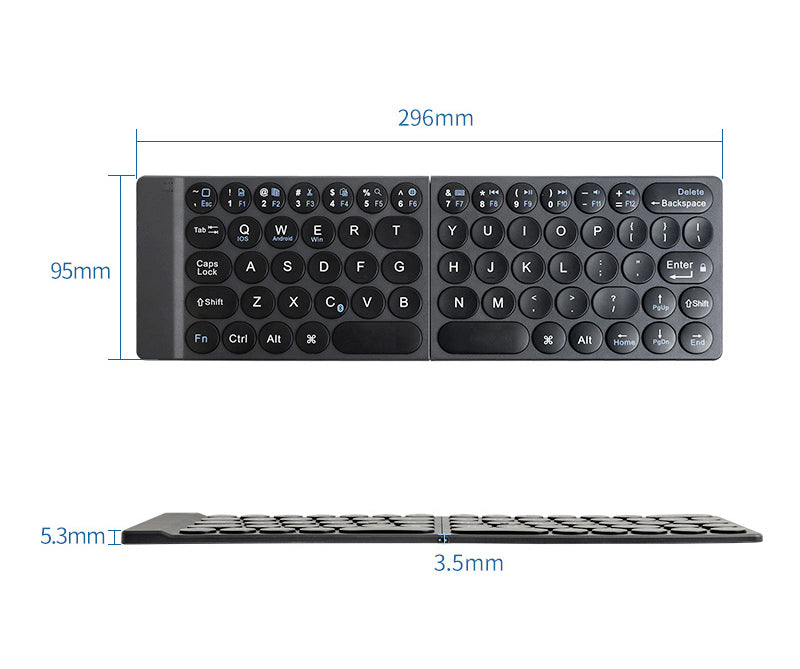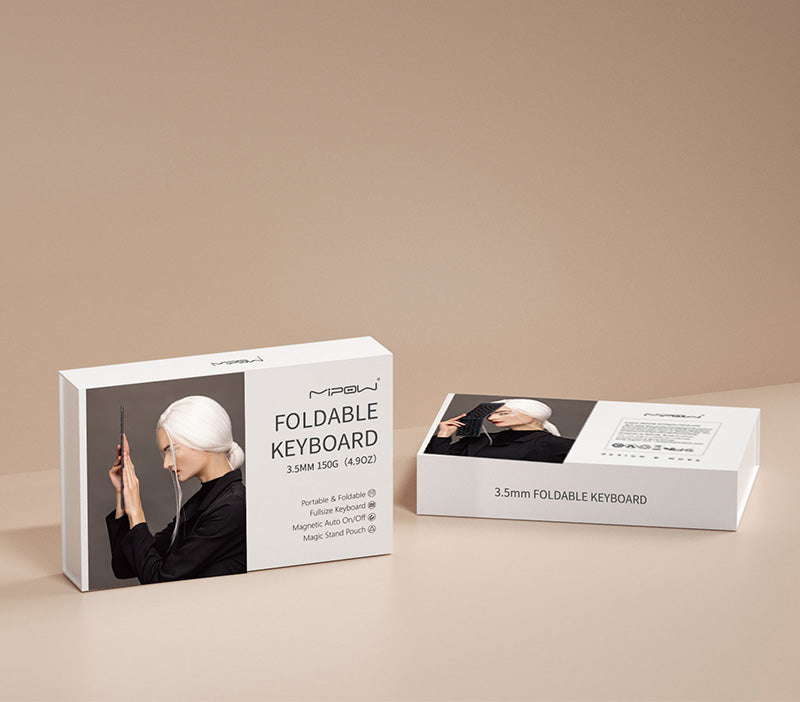 Successful Popular Kickstarter Project, Hot Launching'
After Successful Kickstarter Funded with almost 2000 Backers. One of the Top list Popular Kickstarter Keyboard Project. Now is on live. with great comments from backers
,
we have finest our product feature.