---

SLIM-FOLD Keyboard

 ( Mipow X miffy Version )
3.5mm SLIM Folding Keyboard + Miffy Pouch

 
SLIM-FOLD is the Lightest & Slimmest Bluetooth Wireless Foldable Keyboard in the world. 3.5mm thin
,
150g light-weight & built-in smart magnetic on/off Switch for portable experience. Unlike other Folding keyboard with small key pad
,
SLIM-FOLD comes with full-size keypad layout
,
ergonomic design
,
tactile feel
,
smooth Input
,
high efficacy & no intermittent
,
and so fits for your day long usage. SLIM-FOLD Keyboard comes with a Miffy Leather Pouch to protect the keyboard when it
'
s folded in the bag
,
also included Free Stand to place mobile device.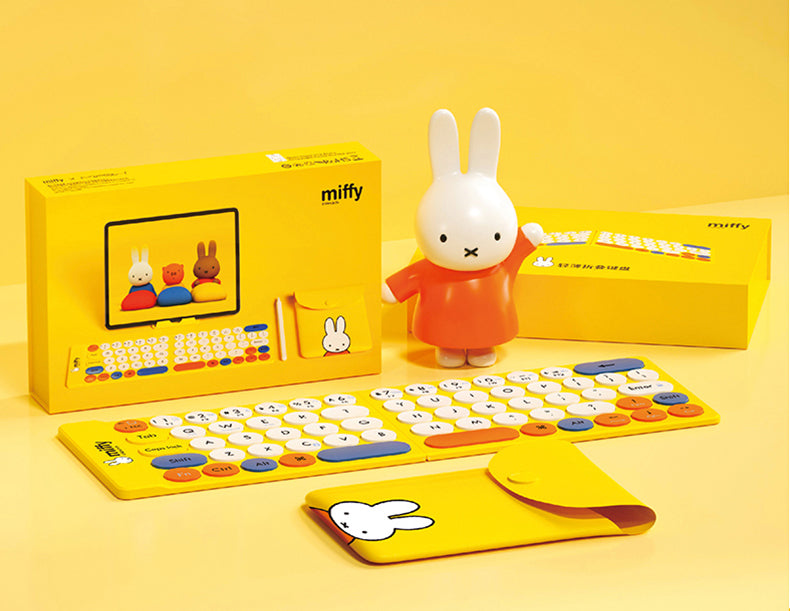 Super 3.5mm Thin Design

 
SLIM-FOLD is 3.5mm thin
,
150g light-weight. 150g
(
4.9oz
)
only
,
hand-held with few finger not an issue actually.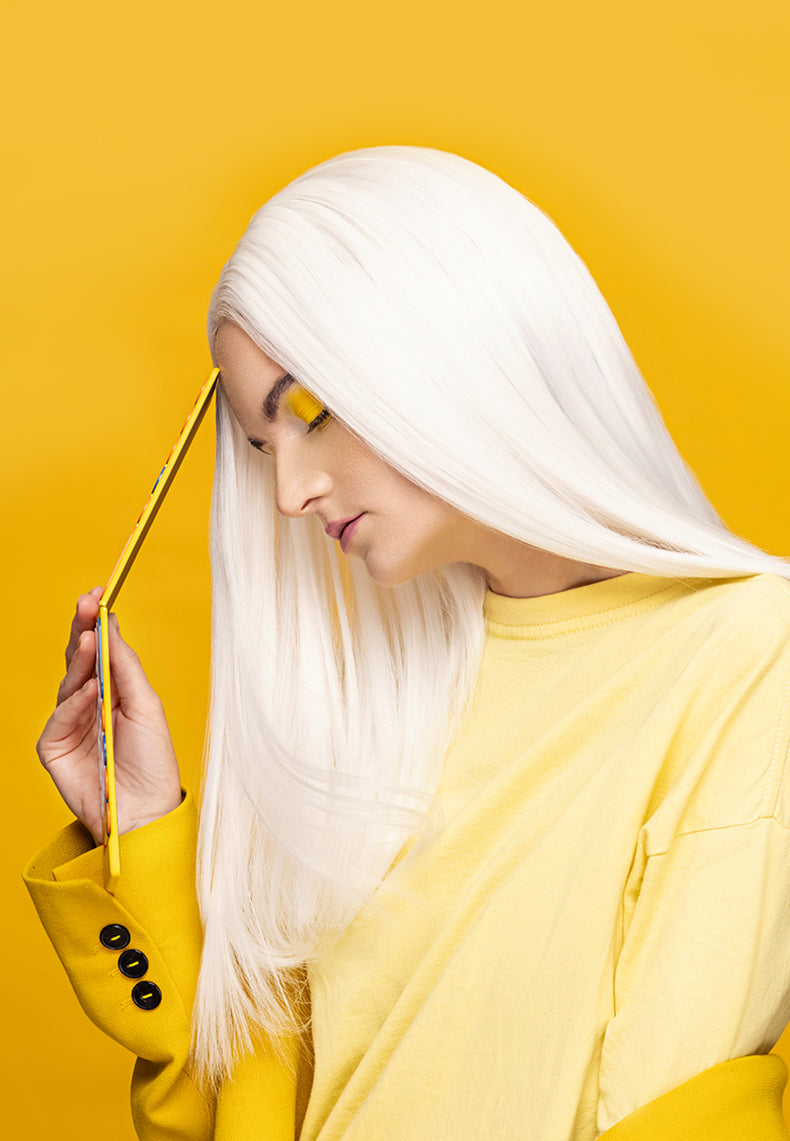 65 Keys with 120 Functions, Chocolate Button Design
Custom PBT key cap
,
wear-resistant and non-greasy finger touch more fit
,
can relieve your finger fatigue caused by long-term use of the keyboard. 65 fullsize keys layout
,
compatible with FOUR different operating systems
(
iOS
,
Android
,
Windows & macOS
),
gives you 120 combination functions which include multimedia keys.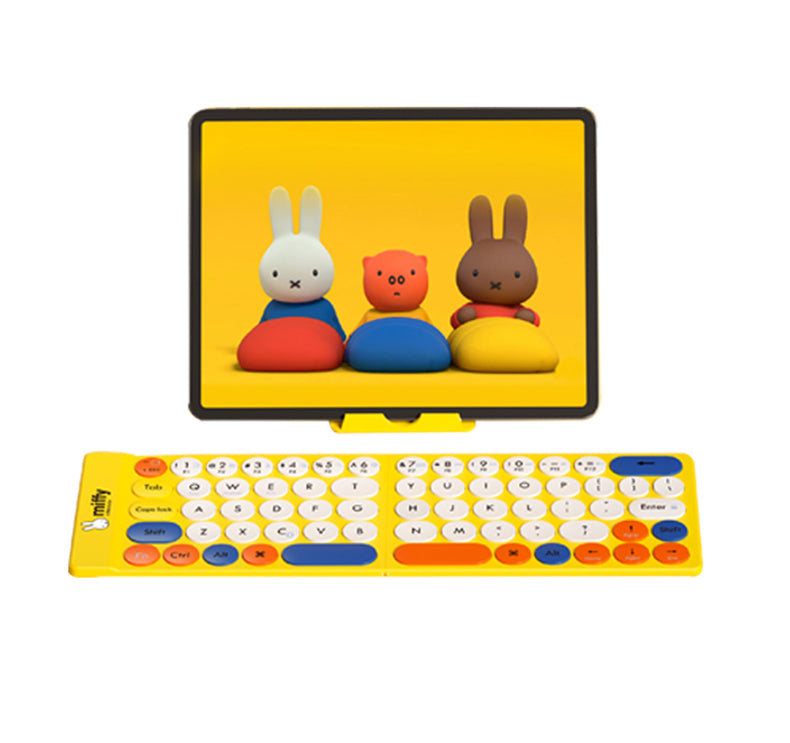 Concave & Convex Key Cap

 
Unique concave and convex key cap design
,
light and comfortable operation feel
,
enjoy faster input speed

Magnetic Suction Fold w/ Sensor ON/OFF

 
Folding design
,
more convenient to carry
,
Foldable with invisible Cross Break
,
sustains millions times of open-close usage without distortion. Hidden Rotation Shaft Structure. Built-in Automatic Magnetic ON/OFF Sensor. Folded to Turn OFF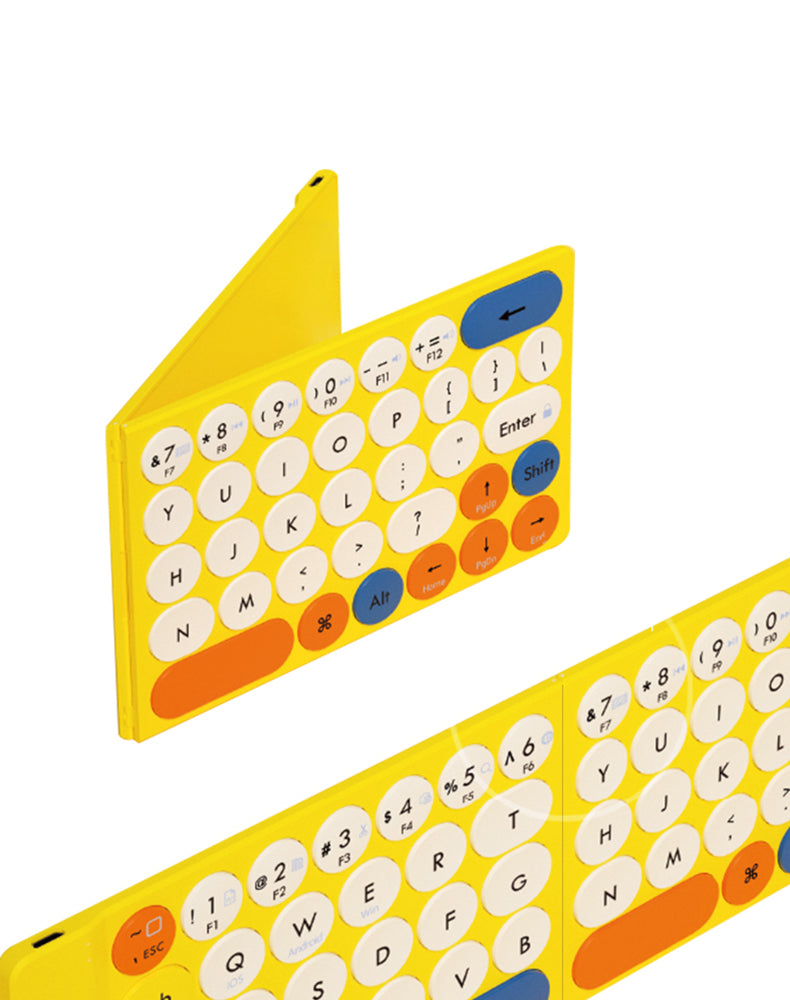 Ultra-Low Power Consumption, Nordic Chip INSIDE
Keyboard can standby for 120 days. Ultra-Low Power Consumption
,
Use Nordic Chip inside. Keyboard idle 10minutes
,
it enter Sleeping Mode. Open Folding to Wake up and Connect Devices. Rechargeable.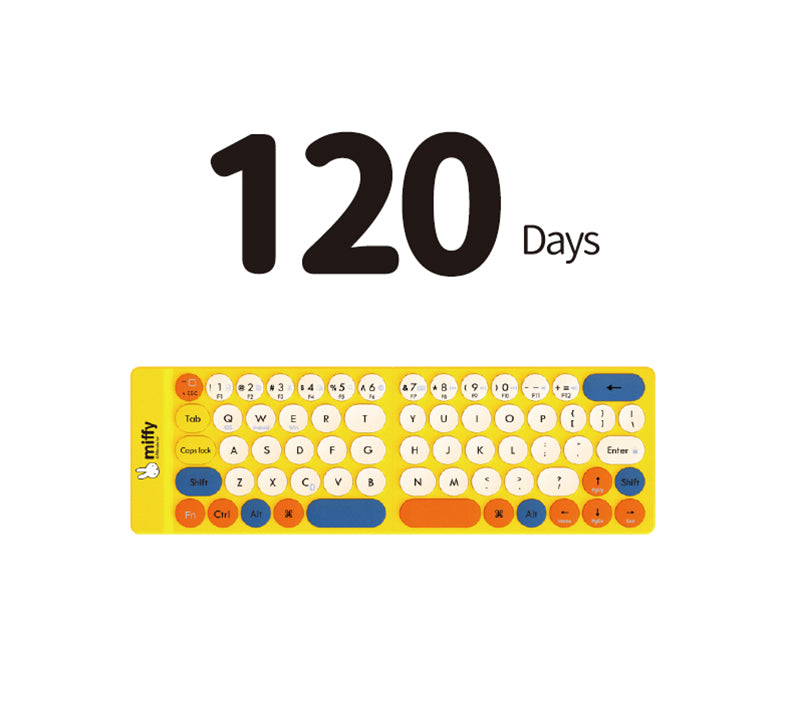 Miffy Pouch + Mobile Stand

 
MIFFY SLIM-FOLD Keyboard comes with Cute MIFFY Printed Leather pouch protect the keyboard when it
'
s folded in the bag
,
and also come with Mobile Stand for iPhones, Mobile phones, and Tablets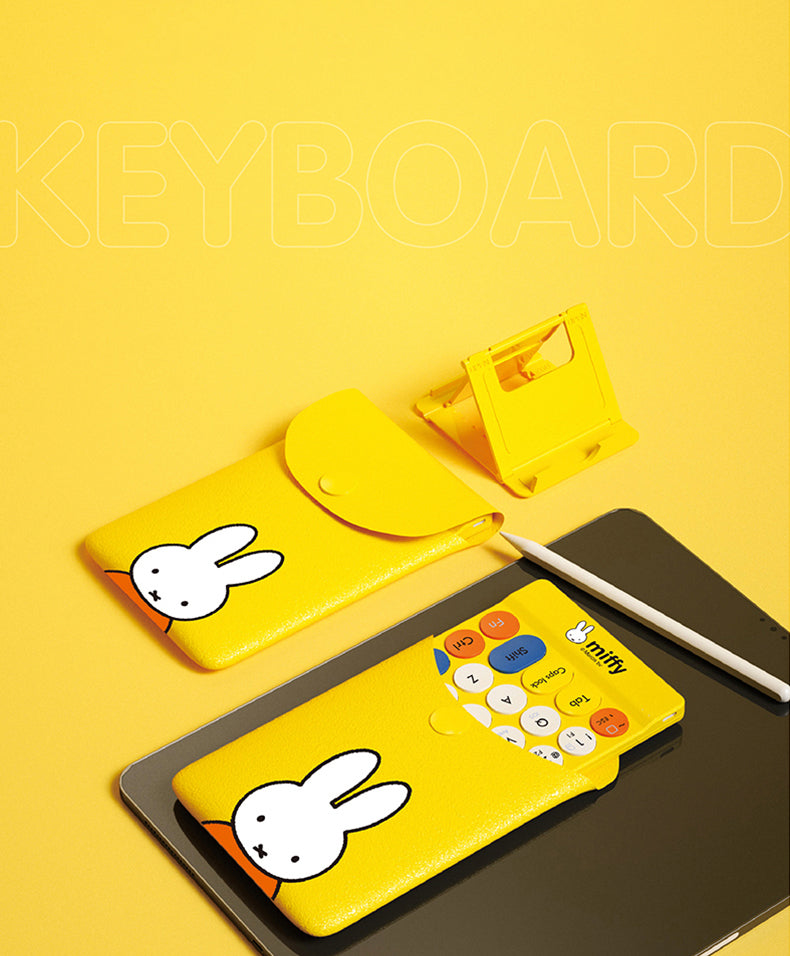 Compatible with Multi-Systems
Supports Bluetooth mobile phone tablet laptop
,
Also Compatible with Apple TV & Bluetooth Enabled Smart TV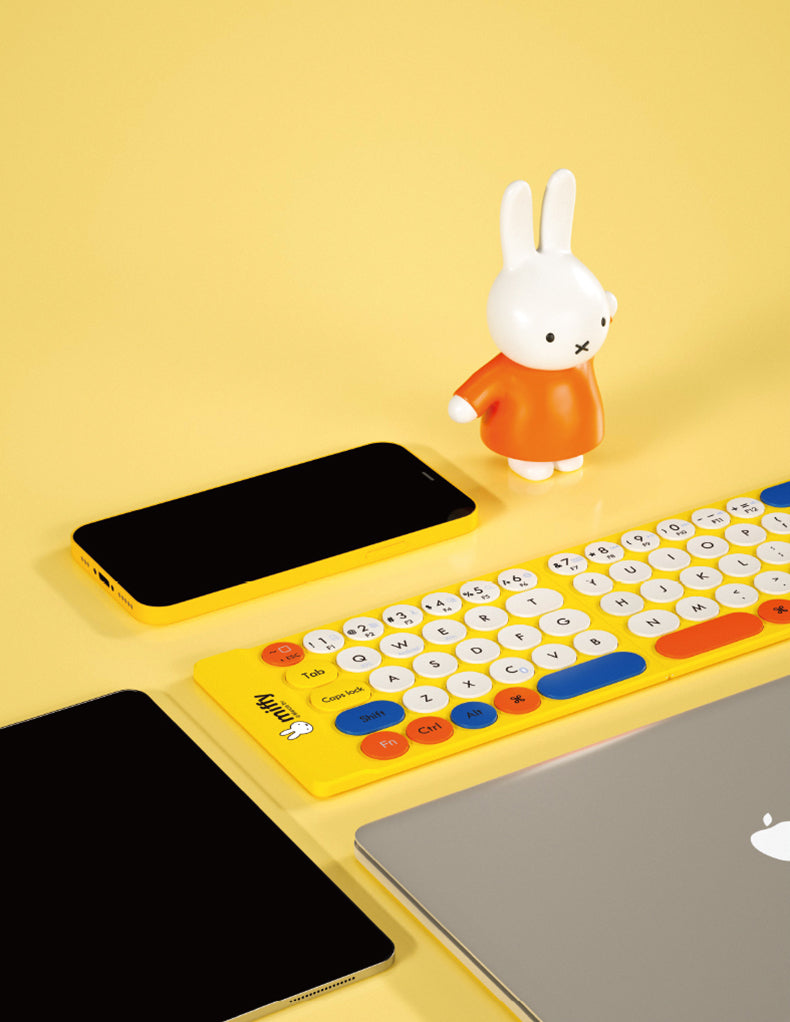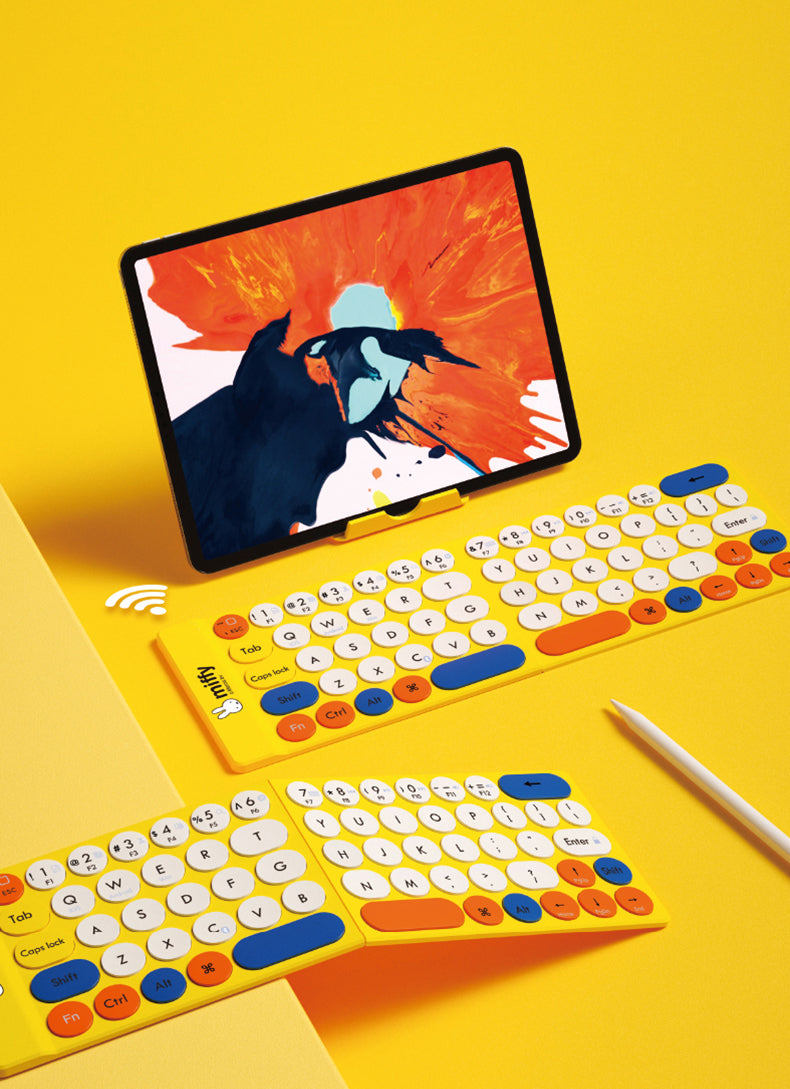 Pocket Size & Easy to Carry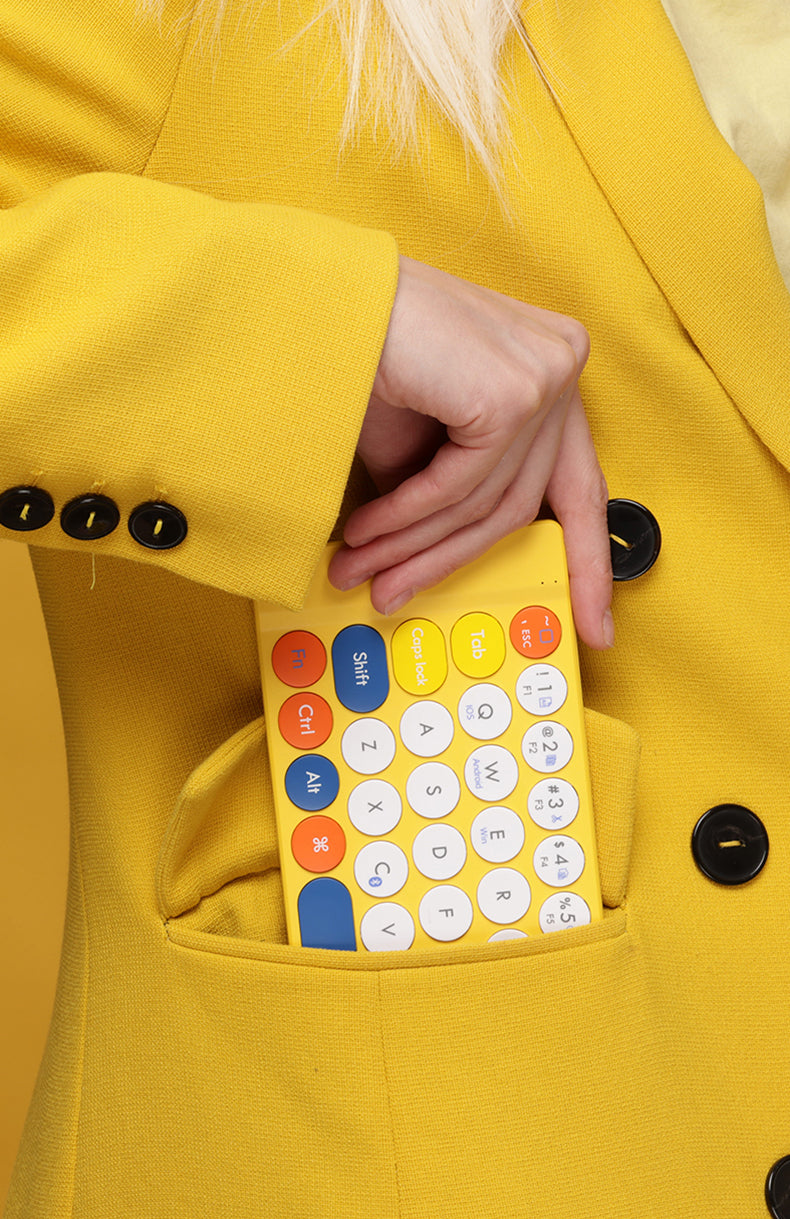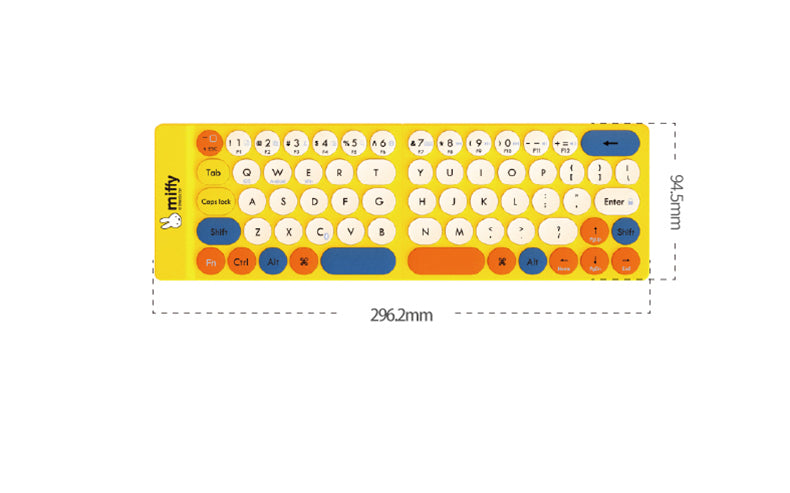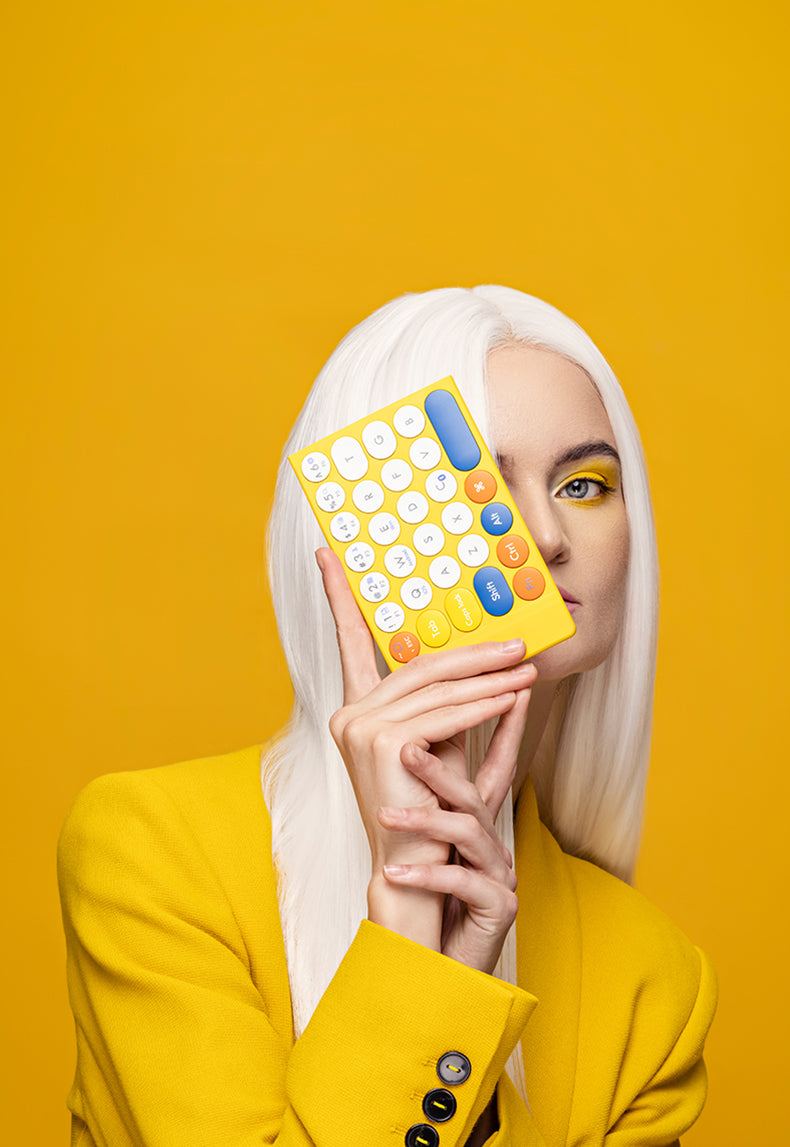 Bunny VS Cute Cuteness and kawaii Disney & Sanrio Pink & Blue Gift