---
Figurine Speaker & 380ml Coffee Mug
- Combo Gift Pack -
Express your gratitude in all holiday season or special occation with our great MIFFY figurine bluetooth Speaker &
Mug Gift Combo Pack
that includes - a beautiful 380mL ceramic MIFFY Coffee mug and a TWS bluetooth Miffy Figurine Speaker.
Enjoy your coffee or tea at breakfast
,
lunch
,
dinner
,
and late-night snack time while playing little music with MIFFY Speaker. This Cute
Ceramic MIFFY Coffee Mug & MIFFY Speaker combo set
is a thoughtful gift for a friend who would appreciate the reminder to be grateful
,
joyful
,
thankful
,
and faithful for herself
,
her family
,
and her guests. It can be given as a housewarming gift
,
birthday gift
,
or wedding shower gift
,
and etc….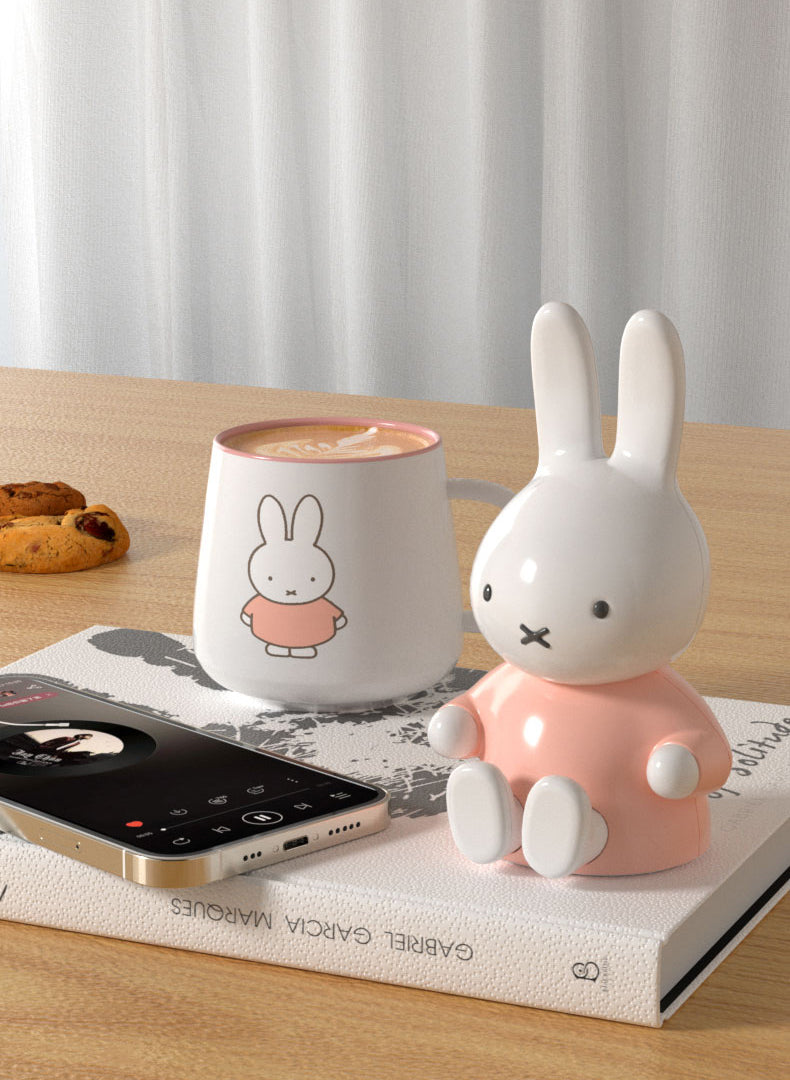 Decor & Furnishings
Original Official 3D Shape from miffy. Display on a shelf, table or mantel.
its a great home decor. This lifelike figure will bring more fun and vitality when you put it in your living room, bedroom and office.
Morning Time with Miffy
Good morning with Coffee and Music, Relaxing Breakfast time
with cup of coffee
and Jazz music from lovely miffy speaker.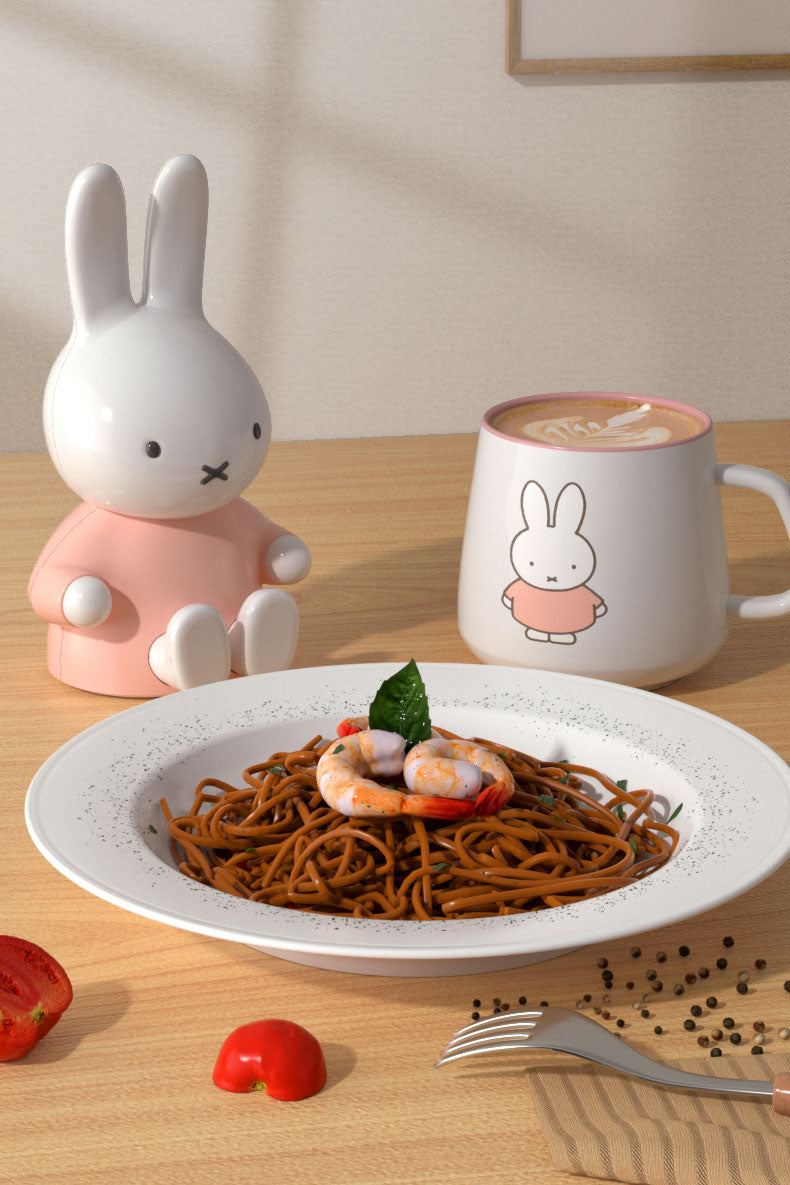 Afternoon Tea Time with Miffy
A cup of nice red tea, a Sad Romantic Song or a Piano Song. Reading one of your favorite book, or Chatting with your soul mate… this combo Gift Pack provide your a nice afternoon moment.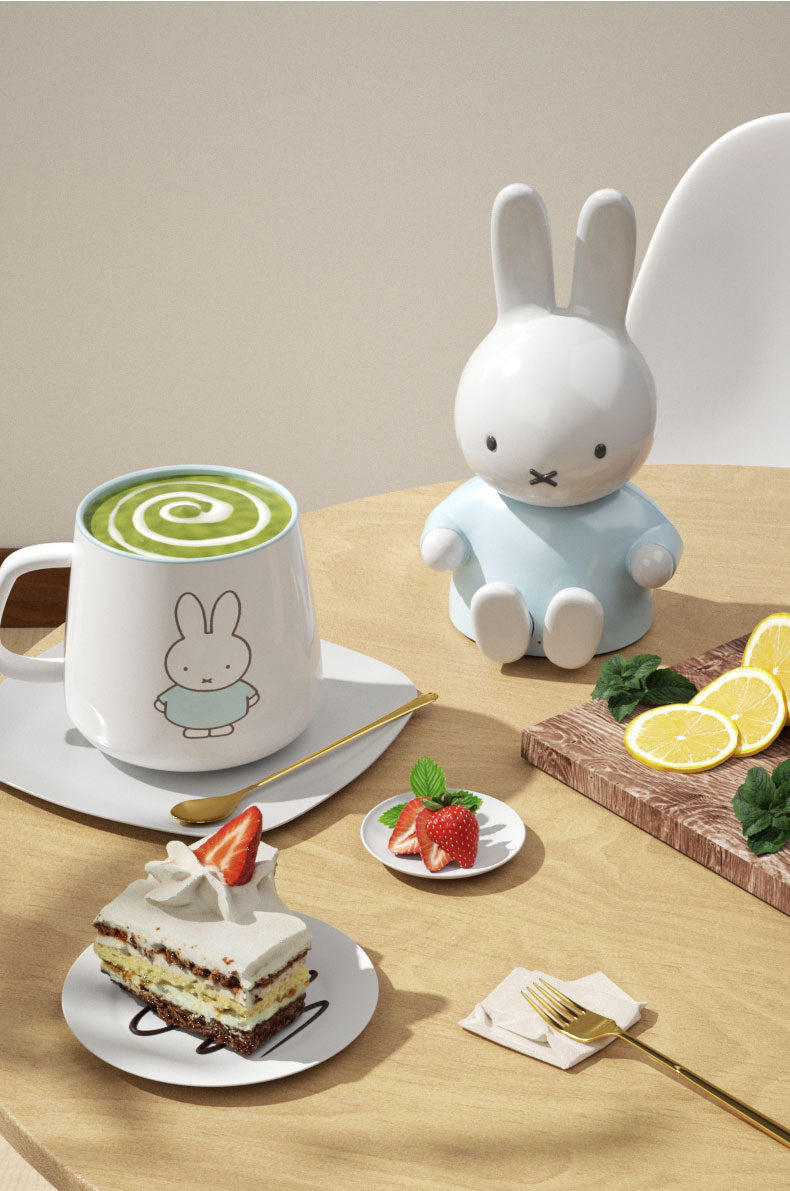 Bed Time with Miffy

 
Have a cup of warm milk, low volume listening to relaxing music from miffy speaker, reading something soothing for 15 minutes, help you go to sleep and sleep better.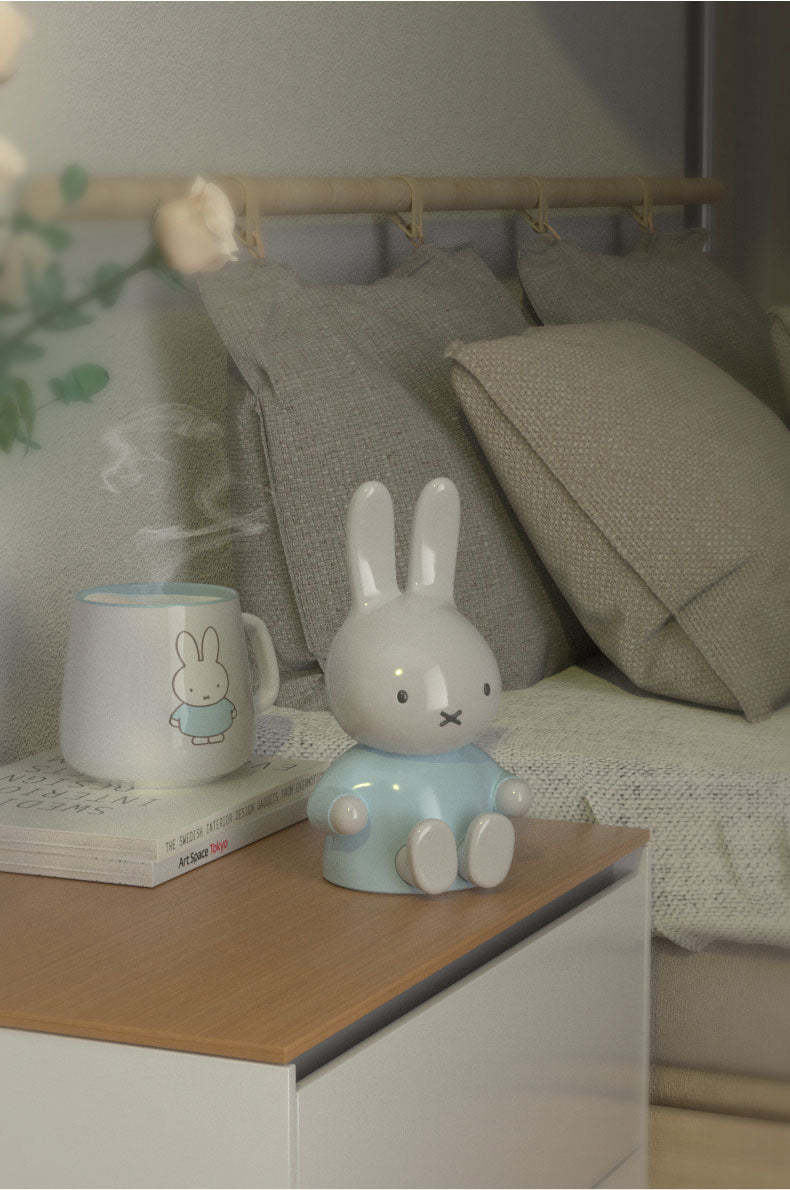 Bluetooth 5.0 Speaker + TF Card PLAY
Bluetooth 5.0 gives universal compatibility with all Bluetooth-enabled devices in 3 seconds
,
an outstanding connection range of up to 10 meters away. Built-in lithium battery plays up to 12h when fully charged. 
Built-in TF Card Slot, you can download music and put them into a Smart TF card, and Plug to Play.  Press and Hold <Volume Down> button to switch to TF-Card Mode. Plays your favorite mp3 music which already stored in TF cards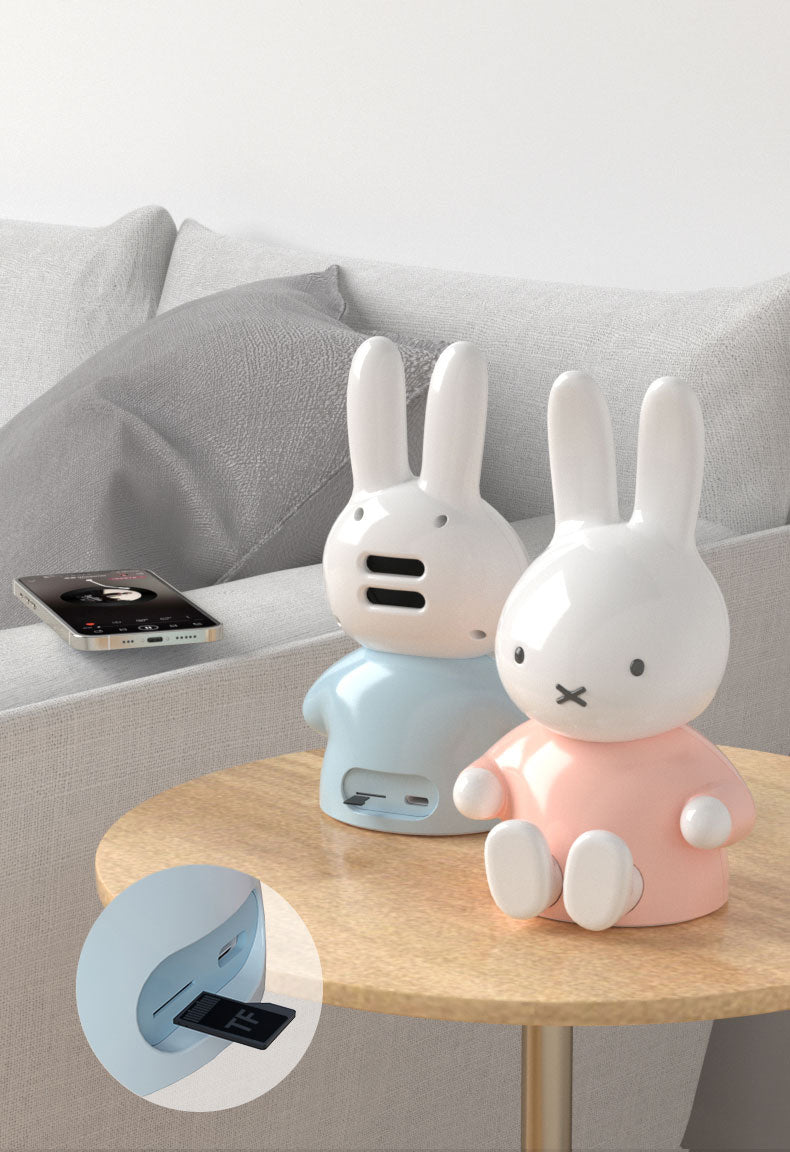 TWS FUNCTION, Pair with Two for TRUE Stereo 
You can enjoy music via stereo sound anywhere any time with two MIFFY Speakers. This cute Miffy Bluetooth speaker has built-in TWS function. Double press one of the speakers
,
you can turn off the TWS function.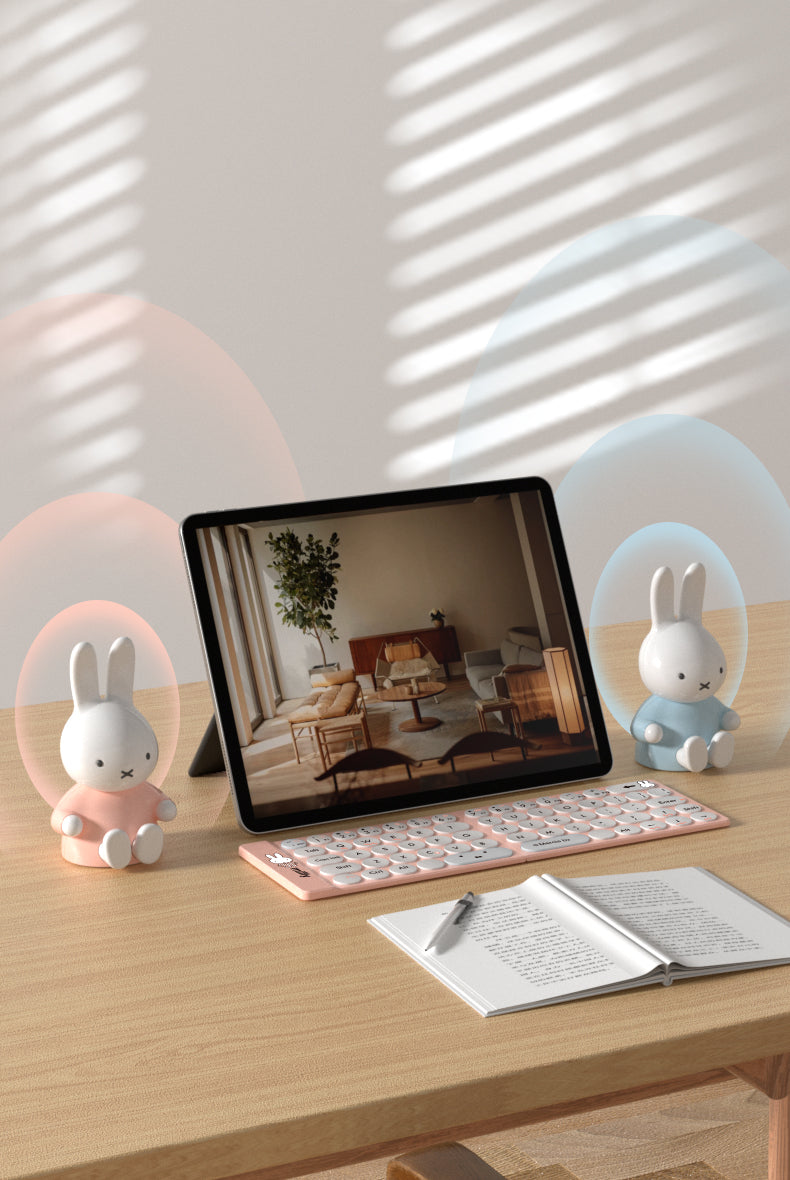 Quality Speaker w/ Subwoofer Base
Built-in High Quality Speaker with great Tonal Cavity Design gives your a Subwoofer Base Sound.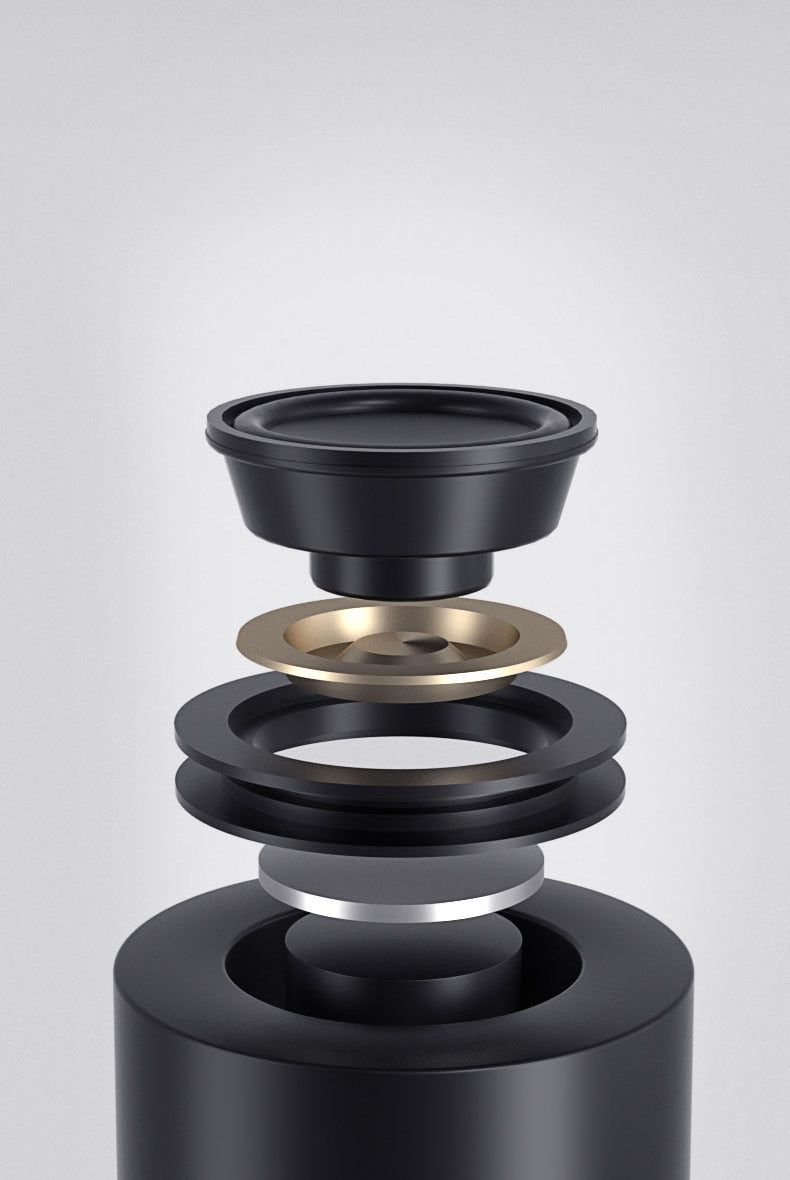 Pull Feet Out, Be a Stand
Simple Pull the MIFFY Feet out to transform to a Mobile Phone Stand. You are able to use as a Phone Stand.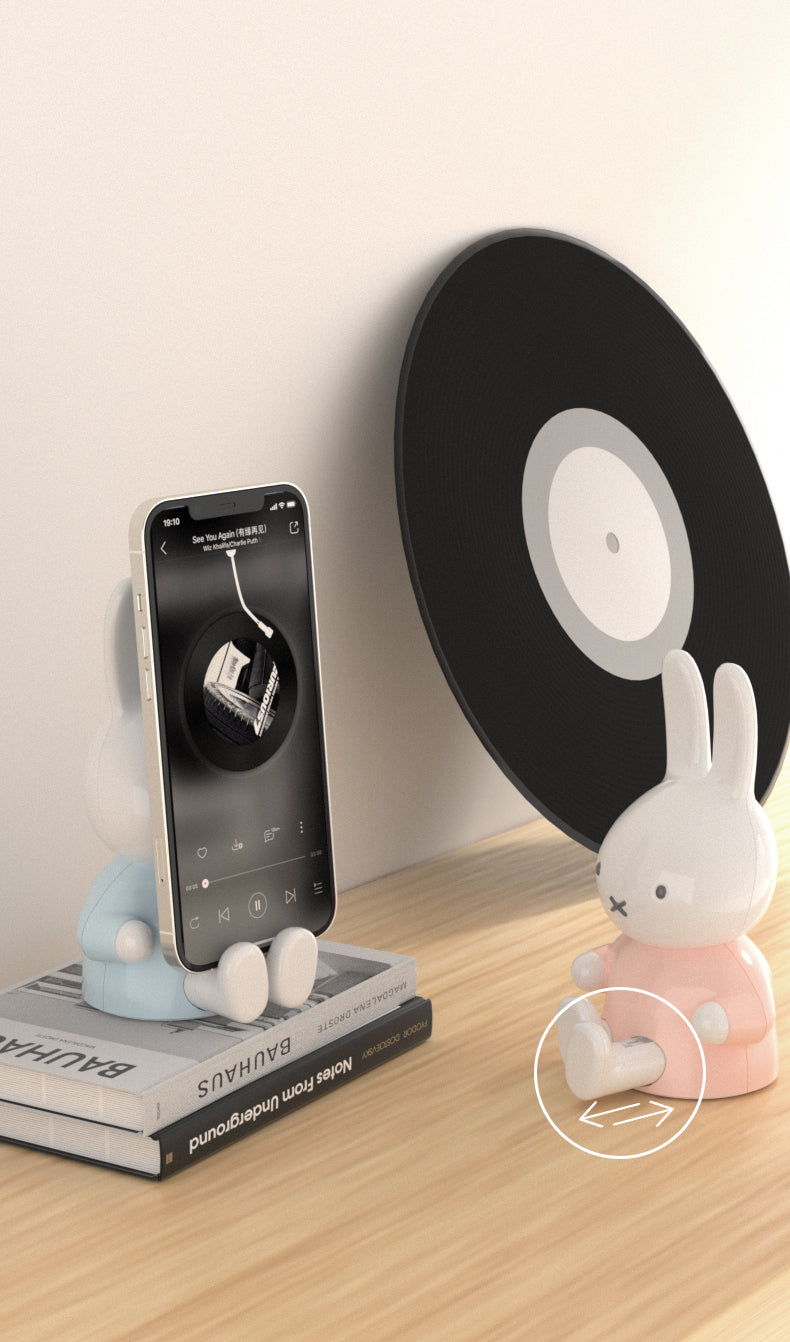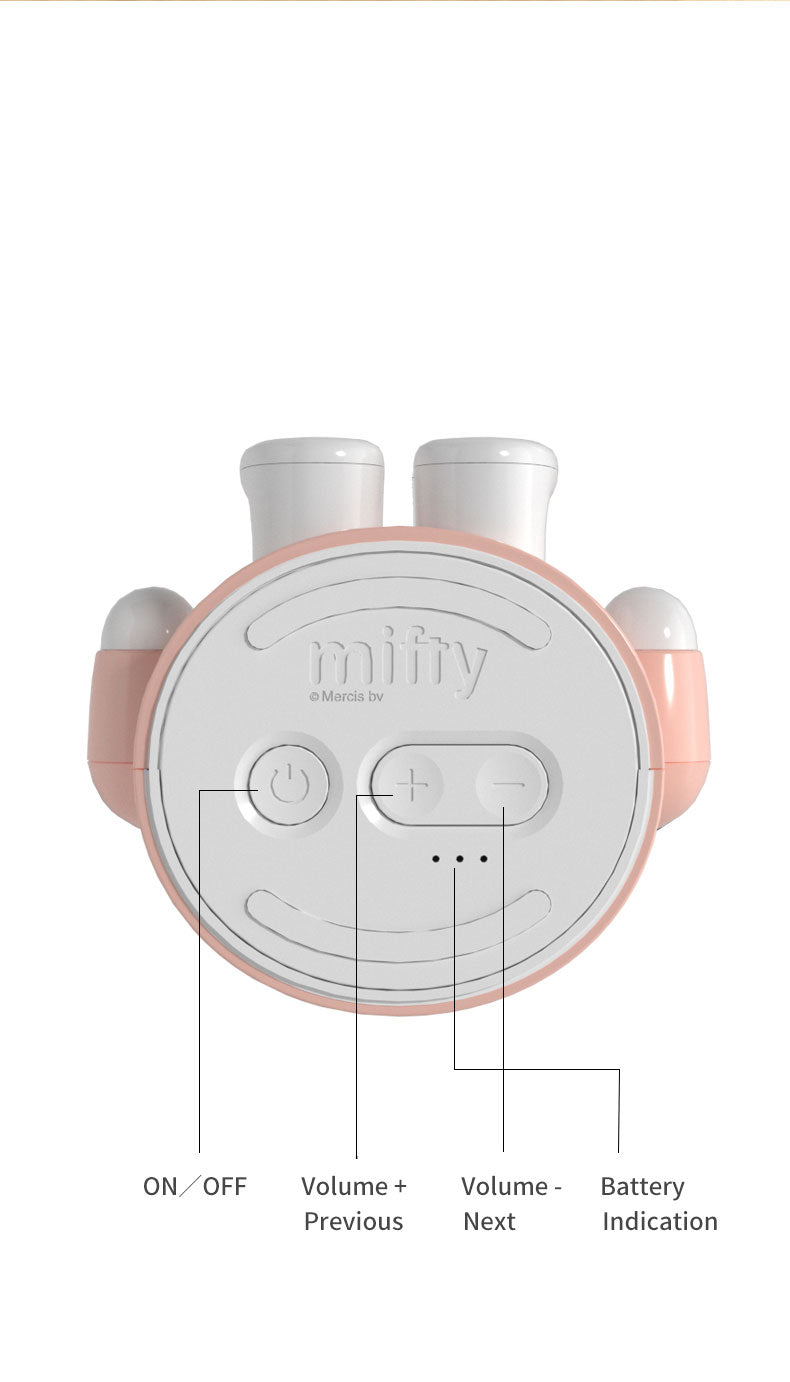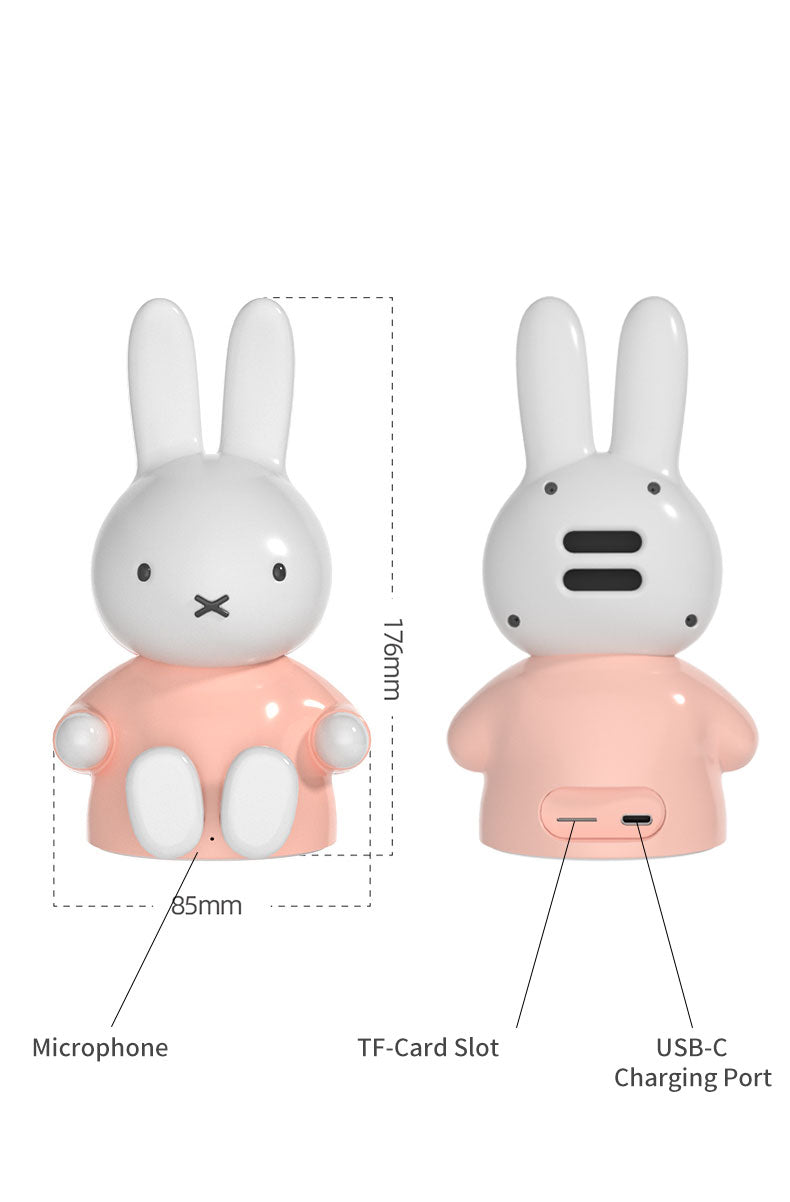 Bunny VS Cute Cuteness and kawaii Disney & Sanrio Pink & Blue Gift
For Payment
Pay with Credit Card by use the PayPal Express Check Out without Register PayPal account
1. Click On Express Check Out
2. Click On Pay with Credit or Debit Card
3. Enter your Email and Click Continue to Payment 
4. Enter Your credit cad number and information on credit card includes name, expiration date, and CSC Code 
For Shipping

 
We Provide World Wide Door to Door service. 
We $0 Free Ship to worldwide countries: Hong Kong SAR, Indonesia, Japan (45 of 47 prefectures), Malaysia, Philippines (81 of 82 regions), Singapore, South Korea, Taiwan, Thailand, United Kingdom, United States (56 of 62 states), China, Austria, Croatia, Czechia, Denmark, Finland, France, Germany, Hungary, Latvia, Luxembourg, Netherlands, Poland, Slovakia, Slovenia, Sweden, Australia, Ireland, Italy, Portugal, Spain 
We added $5 USD onetime special Handle Fee to Shipping for these countries: Albania, Algeria, Andorra, Angola, Anguilla, Antigua & Barbuda, Argentina, Armenia, Aruba, Bahamas, Barbados, Belarus, Belize, Benin, Bermuda, Bolivia, Bosnia & Herzegovina, Botswana, Bulgaria, Burkina Faso, Burundi, Cambodia, Cape Verde, Caribbean Netherlands, Central African Republic, Chad, Chile, Colombia, Comoros, Congo - Brazzaville, Congo - Kinshasa, Côte d'Ivoire, Curaçao, Cyprus, Djibouti, Dominica, Dominican Republic, Ecuador, Egypt, Equatorial Guinea, Eritrea, Estonia, Eswatini, Ethiopia, Fiji, French Guiana, French Polynesia, Gabon, Gambia, Georgia, Ghana, Gibraltar, Greece, Greenland, Grenada, Guadeloupe, Guatemala, Guernsey, Guinea, Guinea-Bissau, Guyana, Haiti, Vatican City, Honduras, Iceland, Iraq, Israel, Jamaica, Jersey, Jordan, Kazakhstan, Kenya, Kiribati, Kosovo, Kuwait, Kyrgyzstan, Laos, Lebanon, Lesotho, Liberia, Libya, Liechtenstein, Lithuania, Macao SAR, Madagascar, Malawi, Mali, Malta, Martinique, Mauritania, Mauritius, Mayotte, Moldova, Monaco, Montenegro, Montserrat, Morocco, Mozambique, Myanmar (Burma), Namibia, Nauru, New Caledonia, New Zealand, Nicaragua, Niger, Nigeria, Niue, North Macedonia, Norway, Oman, Pakistan, Panama, Papua New Guinea, Paraguay, Peru, Qatar, Cameroon, Réunion, Romania, Russia, Rwanda, St. Barthélemy, St. Helena, St. Kitts & Nevis, St. Lucia, St. Martin, St. Pierre & Miquelon, Samoa, San Marino, São Tomé & Príncipe, Saudi Arabia, Senegal, Serbia, Seychelles, Sierra Leone, Sint Maarten, Somalia, South Africa (8 of 9 provinces), South Sudan, Sri Lanka, St. Vincent & Grenadines, Sudan, Suriname, Svalbard & Jan Mayen, Switzerland, Tanzania, Timor-Leste, Togo, Tokelau, Tonga, Trinidad & Tobago, Tunisia, Turkey, Tuvalu, Uganda, Ukraine, United Arab Emirates, Vanuatu, Venezuela, Vietnam, Wallis & Futuna, Western Sahara, Yemen, Zambia, Zimbabwe, Tristan da Cunha, Belgium, Brazil, Canada, Mexico, United States (5 of 62 states), India 
If there's any shipment or other issues, you're welcome to drop us a few words via email at support@mipow.com.
Handling Time
All  order will be handled in 24 hours after recieve order, delivery notice will be sent to buyer upon shipment. 
Delivery Time & Notice
Delivery time would take around 7-15 business days.
Timing may be varied with the customs checking progress and depends on the real situation of the regions.
Shipping Address
When buyer fill in the info, please note:
-   Recipient Name
-   Address
-   Postal code
-   Phone contact
-   Email address
Please make sure these info are correct and in place.