---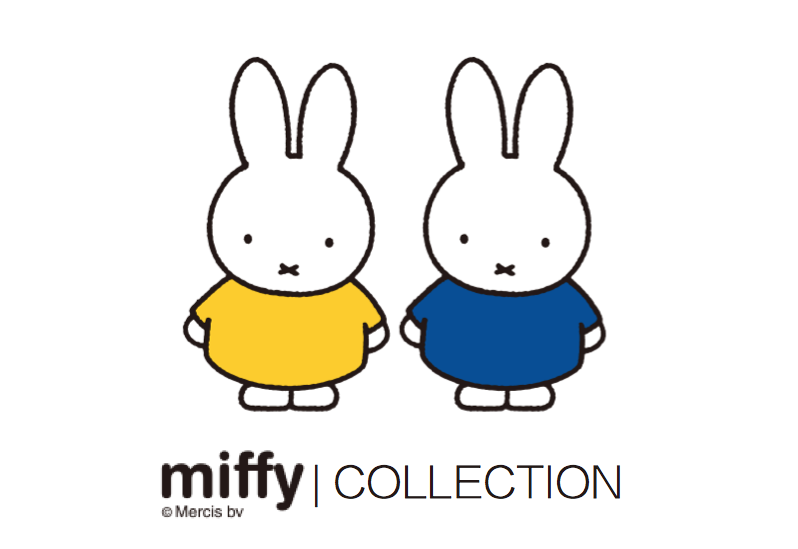 MIFFY POWER TUBE 3000
ALL-IN-ONE Compact and unique portable 3000 mAh Power Bank, Smaller in size and light weight with tubular shape, Apple MFi Cerified and safety proven certification. BUILT-in Apple Lightning Cable & USB-A Male Connector, not more extra cables. Product credited with FOUR big international well-known Award.2015 IF Design2015 GOOD DESIGN2015 Golden Pin Design2016 Red Star Design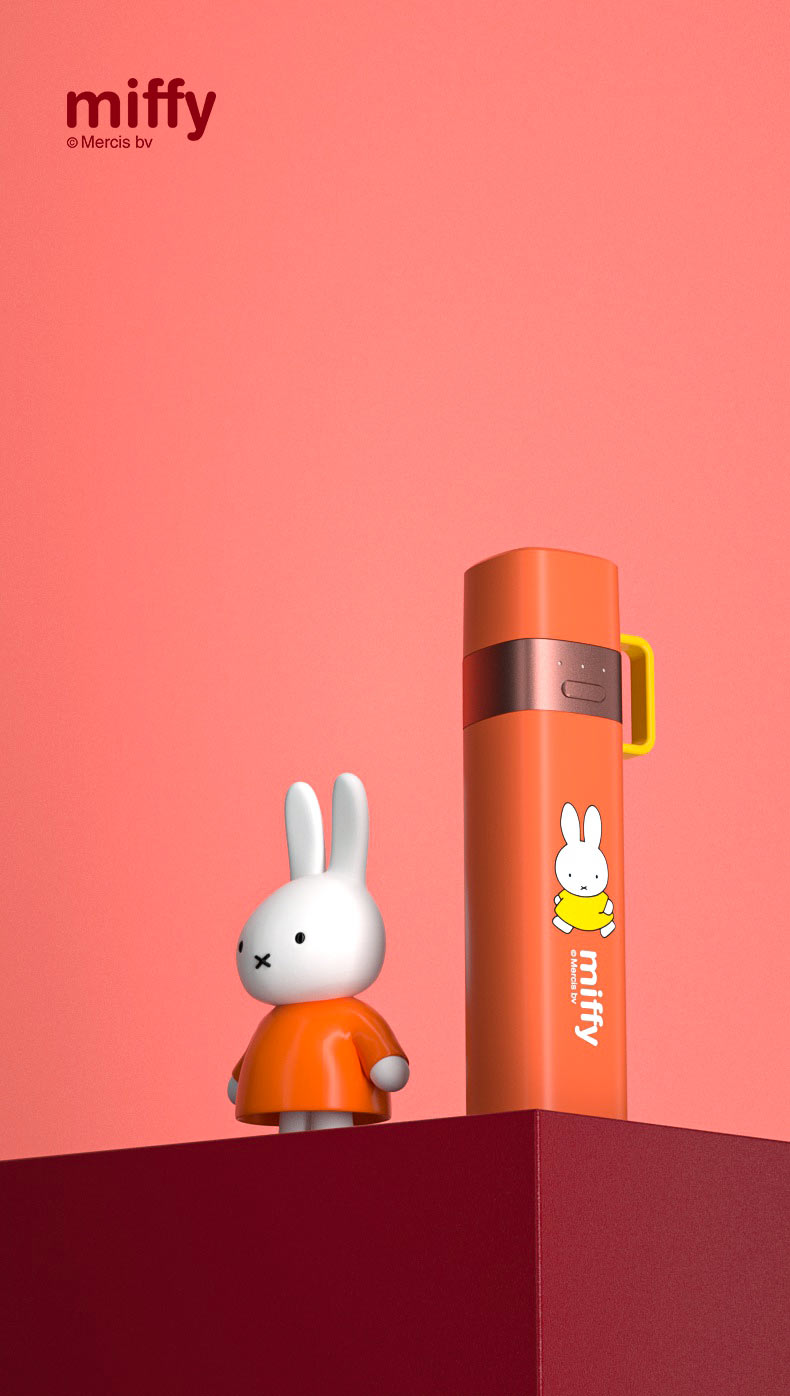 BUILT-IN Lightning Cable & USB Docking
with the BUILT-IN Apple Lightning Cable & USB Docking, you don't need any cable to charge your iPhones OR recharge your Power Bank (Power Tube 3000). All-in One Design, makes more connivence.
Quick Charging with Lightning Cable
Simple Unplug the Cap, Pull out the Built-in Lightning Cable and Quick charge your iPhone.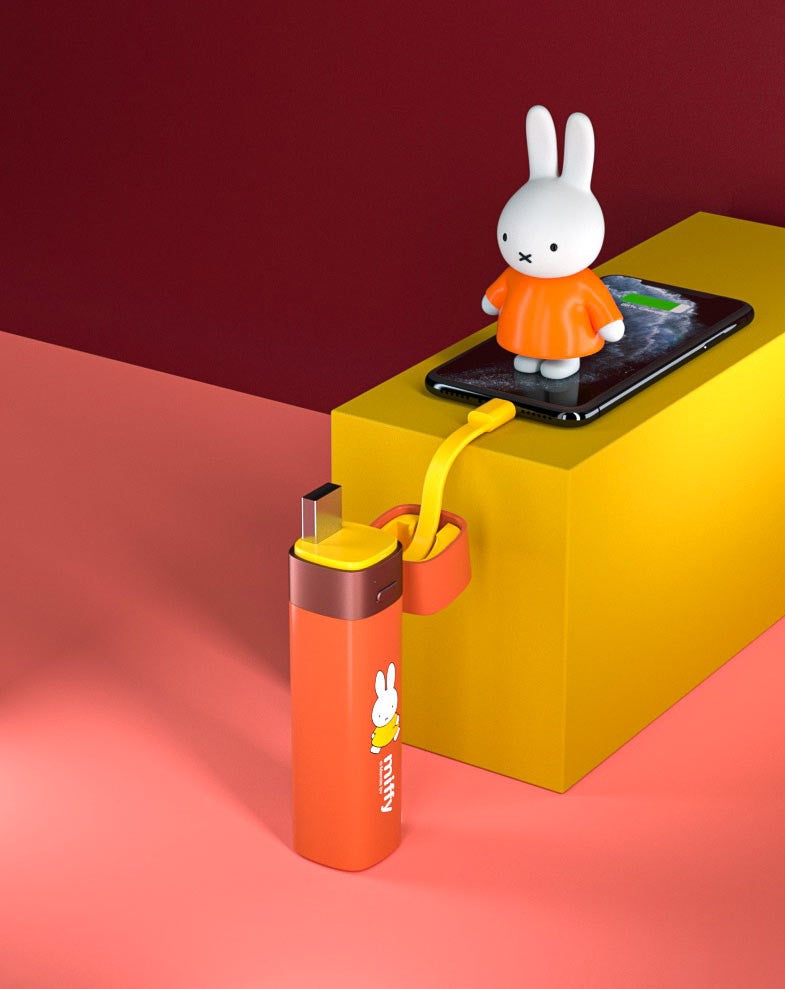 Plug to Re-Charge via USB-Dock
Plug your miffy Power Tube 3000 to any USB-A port to recharge the power bank. your can also plug the Lightning Cable to iPhone use as cable. Complete Charge your iPhone and your Power Bank at one charge.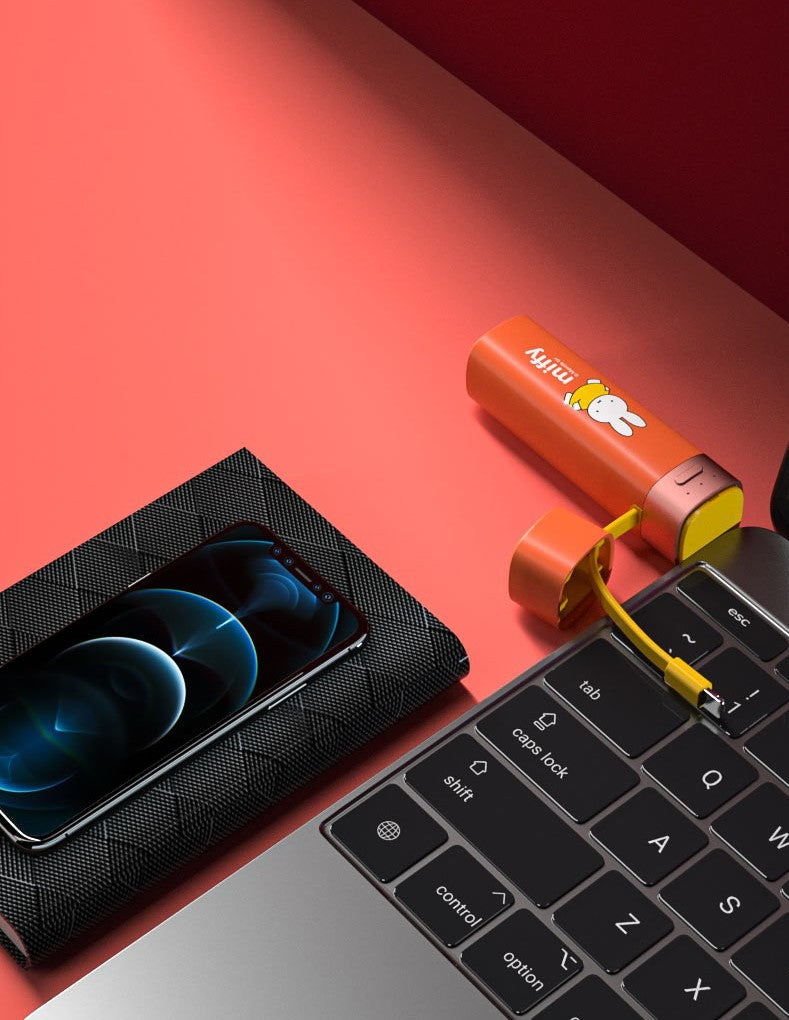 Petit Size as Lipstick
Super Light weight with Super Petit Size. only a weight and size of a lipstick. easy to store and carry anywhere, store anywhere.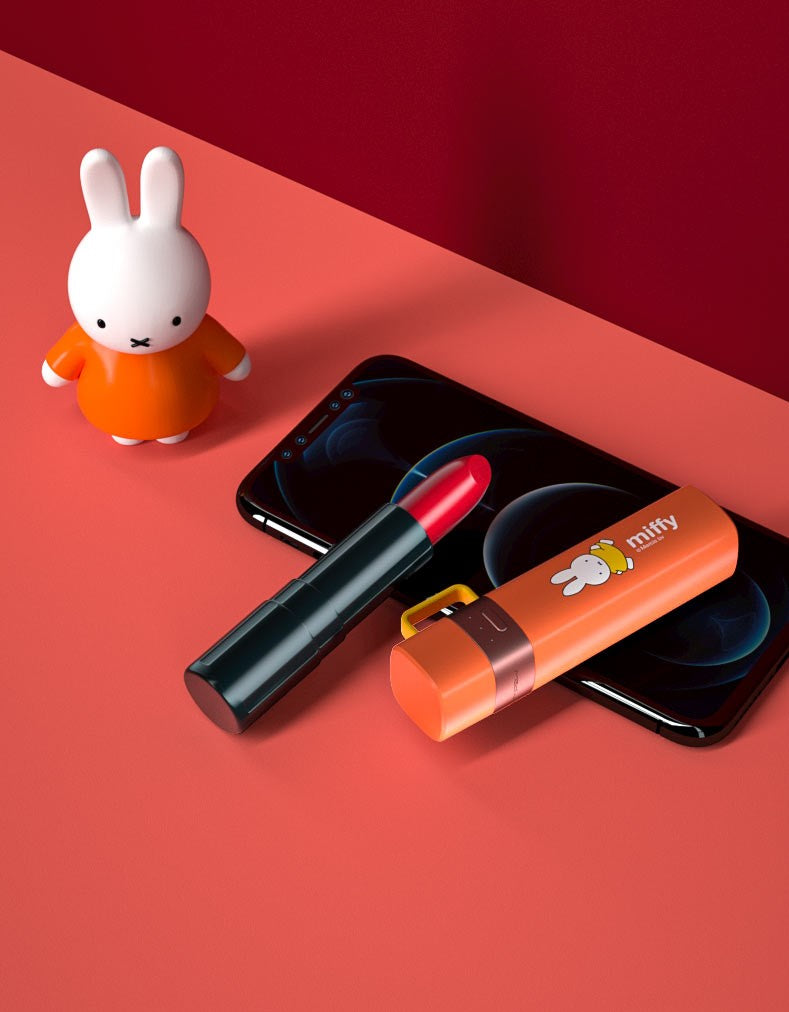 3 Color Selections
MIFFY POWER TUBE 3000 Comes with 3 Colors Matchings. Cute MIFFY Printing on the Tube..