---

Learn More

at Kickstarter
https://www.kickstarter.com/projects/mipowusa/duoex-4d-flex-duo-heads-shaver-w-pop-up-nose-hair-trimmer
SAVE UPTO 60%OFF




DuoEX Shaver

with Nose Hair Trimmer 

 
DuoEX Electric Shaver is dual 4D Blade Head multi-function rechargeable Shaver and comes with a unique Pop up Nose hair Trimmer that feature for Nose and ear, makes everything just easier. One device do all the jobs, can shave beard, and trim your nose hair, ear hair, and eyebrow. Built-in Rechargeable USB-C fast charging port, charging DuoEX Shaver 30 mins can use for 30 days. The High quality Designed SuperCut Blades on the shaver glide smoothly over your skin.
Our engineering team spend 180 days on mechanical design, technical break through the electronic circuit work smoothly with both shaver and pop up trimmer, also work test on the 4D Flex heads with super blades to ensure work smooth and makes smooth shave over the skin.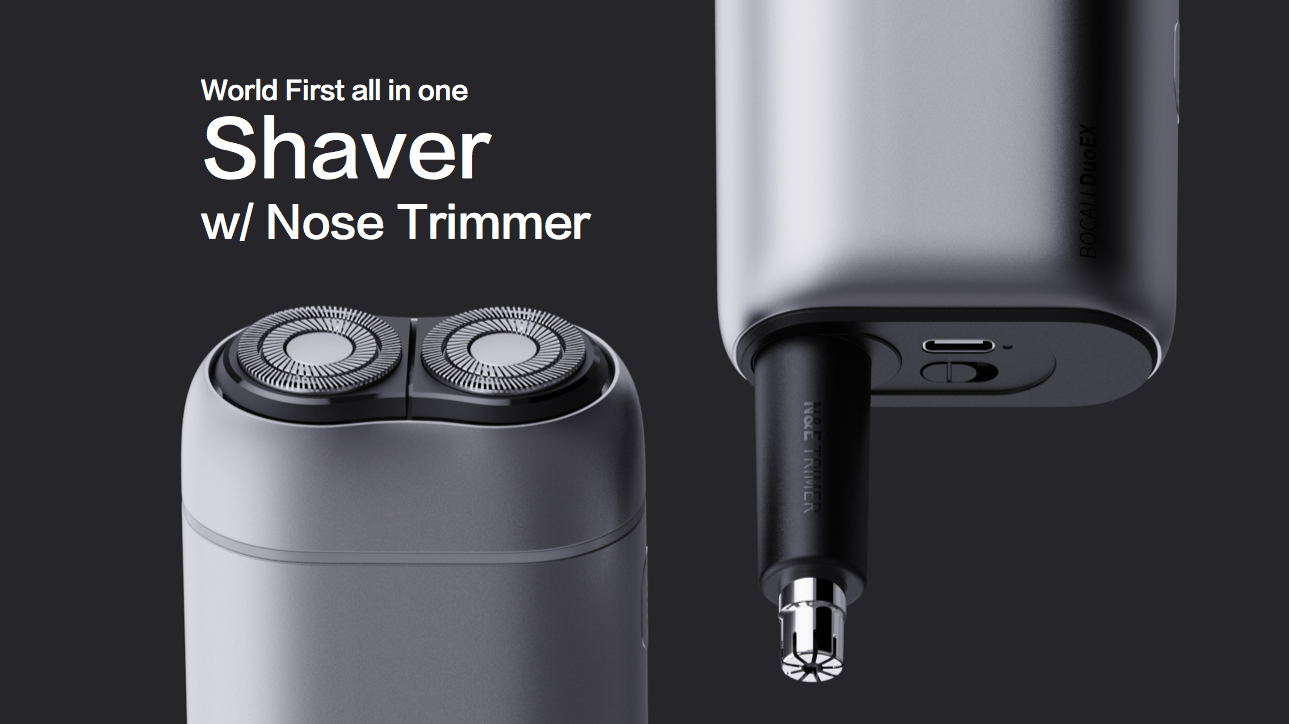 Dual 4D Flex Heads
Experience a convenient, clean shave with Dual Shaver heads that flex and float in 4 directions. The head adjusts to the curves of your face, ensuring smooth contact with your skin without a lot of pressure. 4D Flex Heads follow your face's contours for a clean shave.
Rounded edges move smoothly over skin for a protective shave. Get a comfortable dry shave. The SuperCut Blade System with rounded profile heads glide smoothly across your skin while protecting it from nicks and cuts.The Dual Precision shaving system is designed to effectively shave both longer hairs and short stubble for precise results and a smooth finish. The flexing heads keep the shaving surface in close contact with your skin for a fast and efficient shave. Super Lift & Cut Action lifts hairs to cut comfortably close. Blades raise then cut long and short hairs for a fast shave.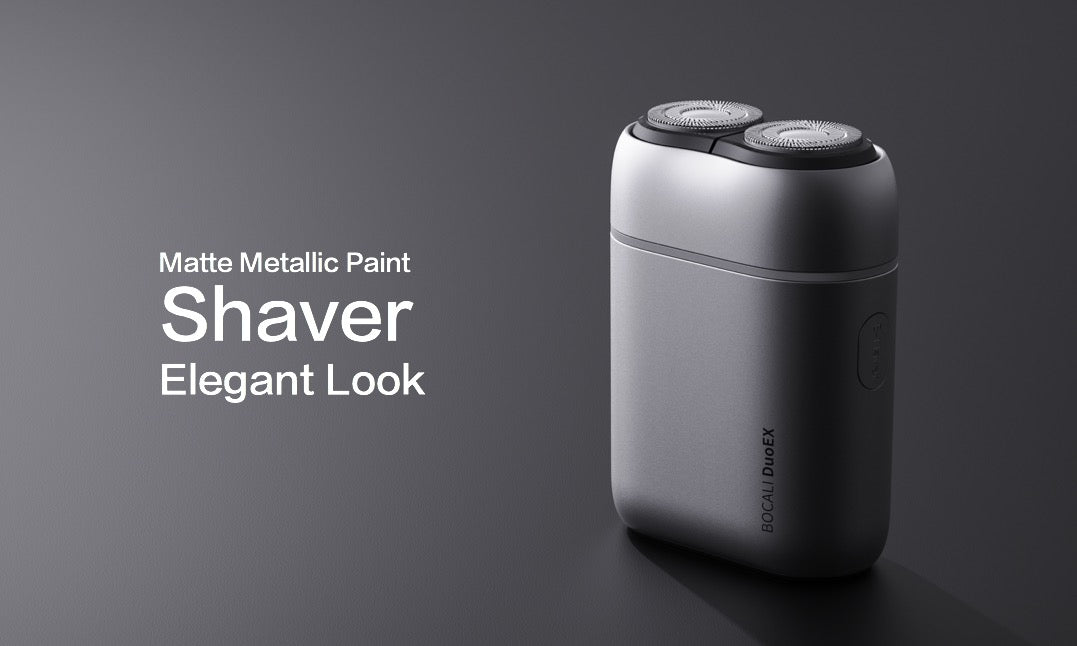 Super FLEX
Cut Blades, Comfortable Cut
Get a clean shave that's comfortable on your skin. Rounded blade caps shield 27 self-sharpening High Quality blades to gently cut hair just above skin level and help the shaver glide smoothly over your skin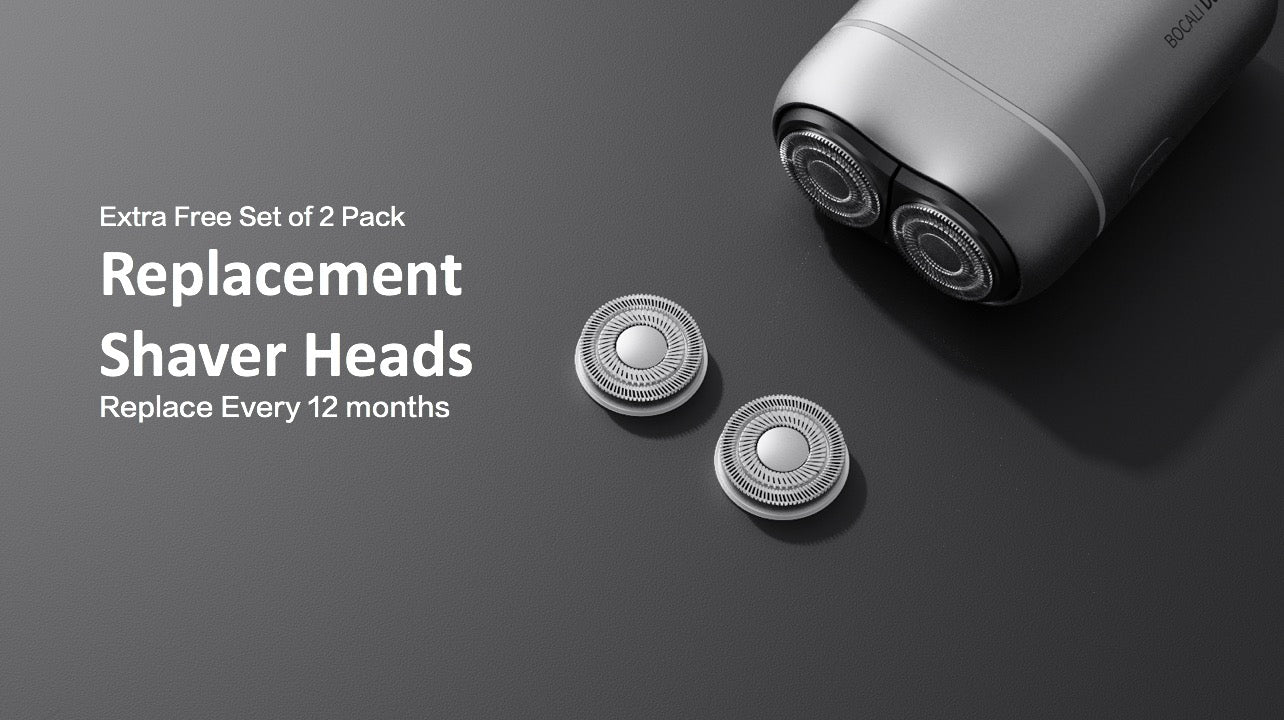 **Extra Set of 2 Pack Replacement Heads
Free for Kickstarter
Shaver replacement heads make the maintenance of your shaver easier than ever. This new format will allow you to install the new replacement shaving heads in just two steps. Normally You can replace your Replacement shaving heads every 12 months. At this Kickstarter campaign, We also offer Extra FREE Set of 2 Packs Shaver Replacement Heads (Retail Price USD $15)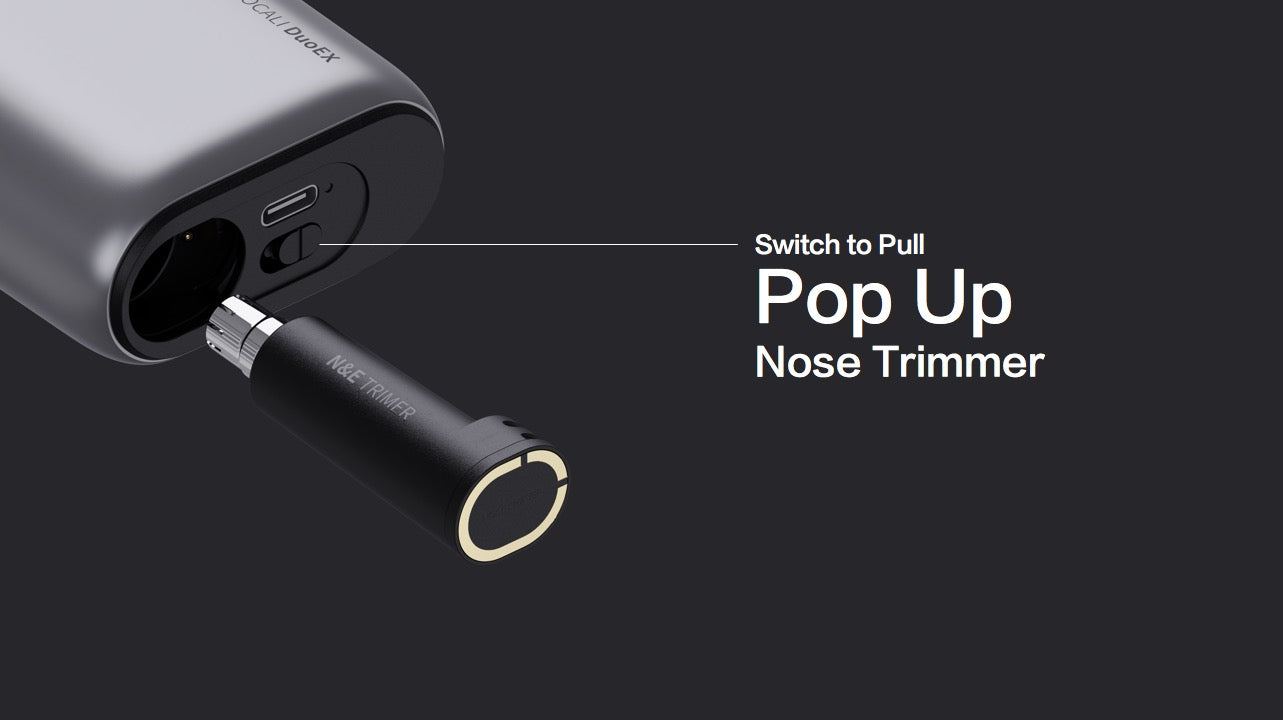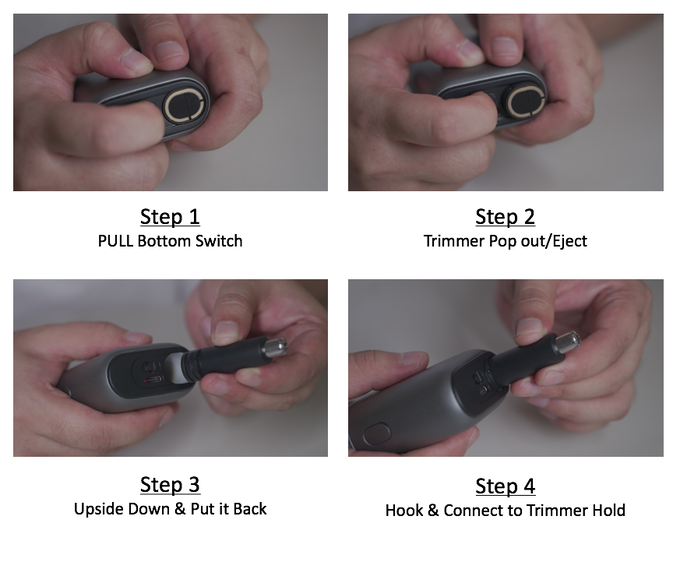 Dual-Edge Spinning Blades
on Trimmer 
This nose hair trimmer features a dual-edge spinning blades system, inner 360° rotating design, which smoothly and precisely removes the hairs without painful or unpleasant pulling. It is comfortable and easy to use. Let you show your best at work or appointments.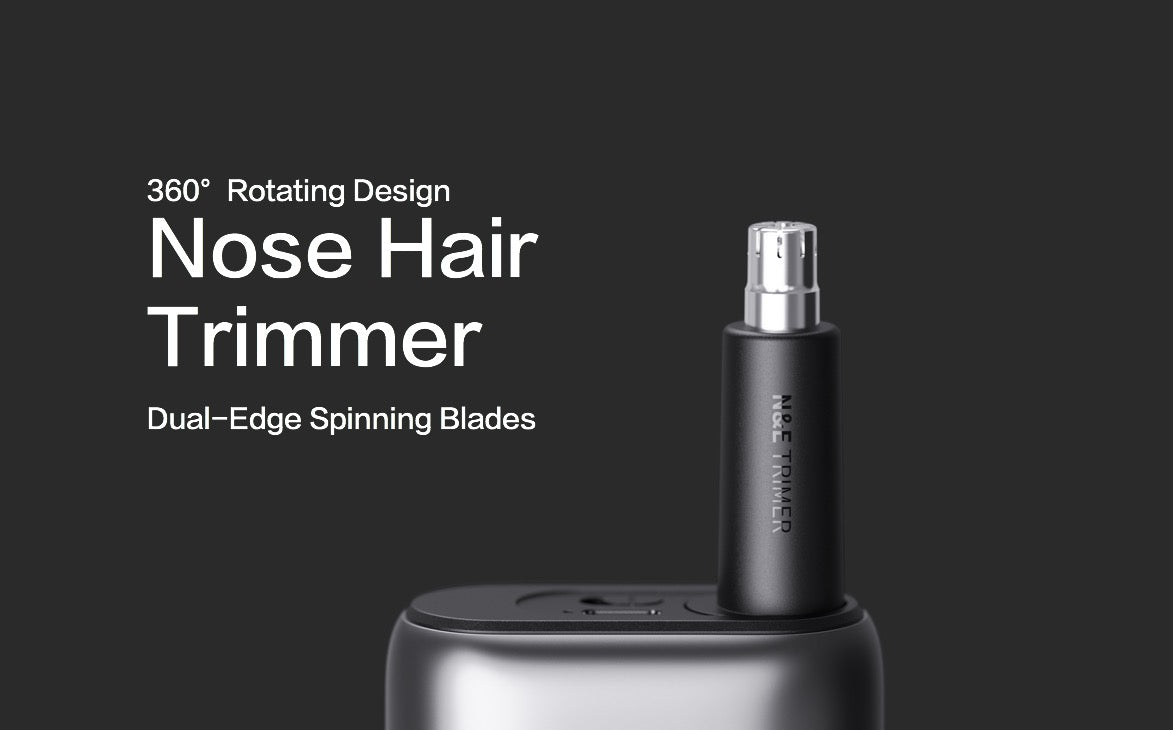 Easy Clean & IPX6 Water resistance 
Clean the shaver with ease. At the touch of a button, flip open the shaver head and rinse with water.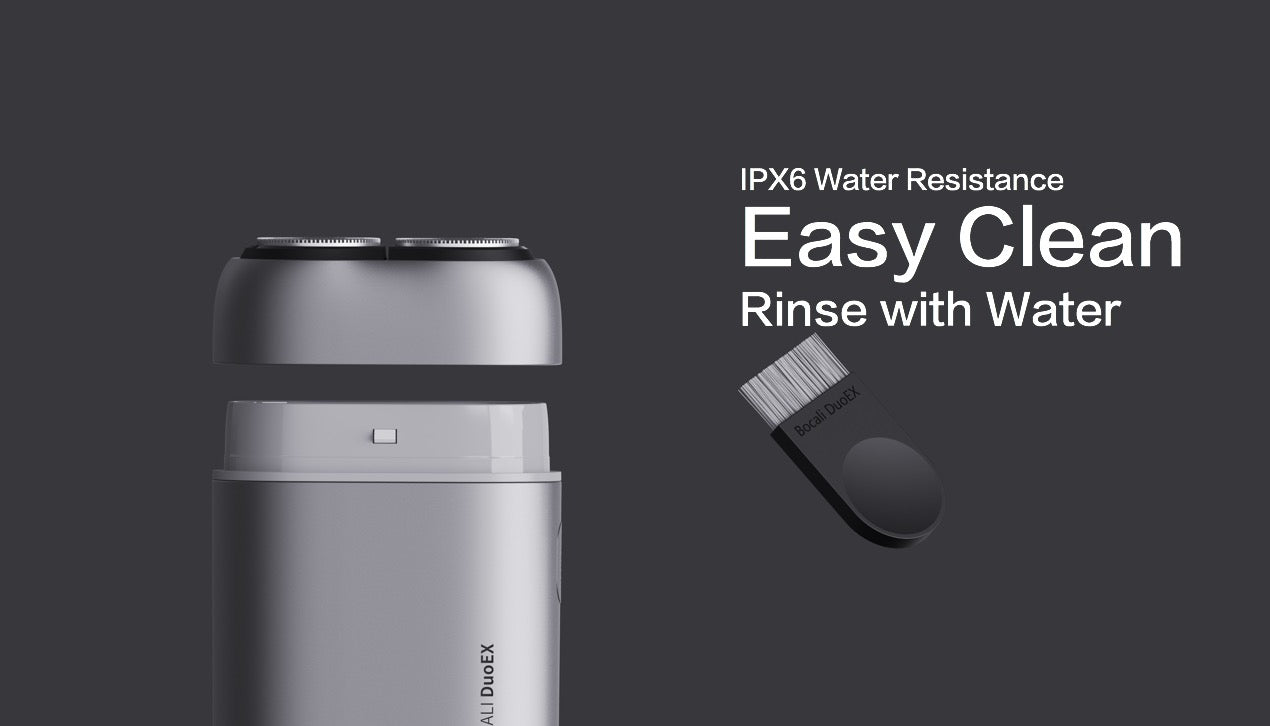 Single Button Control & Button Lock
Turn on/Off on both Shaver and Trimmer at only one button control. double click the button to lock the shaver in case it accidentally touch the button on travel in the bag.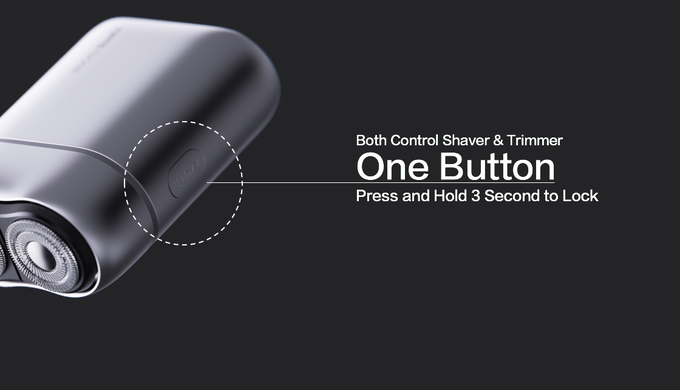 90 minutes of cordless shaving
Up to 90 minutes of cordless runtime after an 4-hour charge. Or plug it in for instant, continuous power.
Fast
Rechargeable with USB-C Port
Built-in USB-C Fast Charging Port can full charge DuoEX in 4hours, The built in 800 mAh Lithium Polymer battery, Or you can plug cable in for instant, continuous power.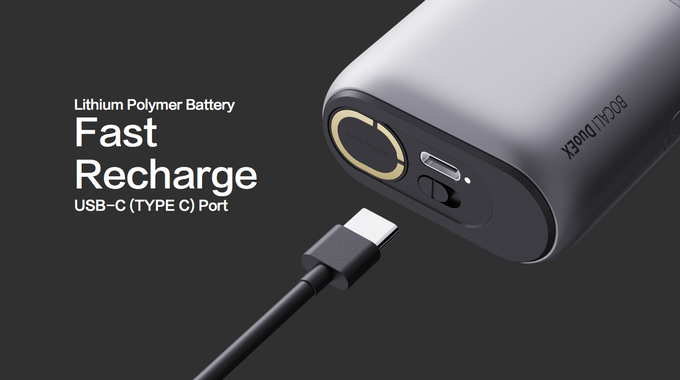 Super Discount Special Bundle Rewards:
MIPOW i3 Super Slim Ultrasonic Toothbrush with Magnetic Travel Case 
In order to thank you for your supports. We offer an Special Bundle Reward at Lowest Price. We offer  Approx. ~$10 US Dollar to Buy MIPOW i3 Super Slim Ultrasonic Electric Toothbrush Set (Retail Price at USD $39), See Product Photo Underneath. We specially tailor-make color SKU of this i3 toothbrush to match DuoEX Shaver. Makes Group Color..
See Product Introduction: https://www.mipow.com/products/i3-plus-electric-toothbrush-ks