---
MIPOW BOCALI Cleaning & Whitening Ultrasonic Electric Toothbrush
The 40,000 VPM strokes of sonic vibration per minute remove up to 100% more surface stains than a manual toothbrush effectively. Comes with 4 brushing Modes,
7 Replacement Brush Head Selections, Wireless Charging, Charge 1 time can use up to 30 Days. Enjoy healthy teeth by this electric toothbrush for adults in just 7 days. Get a powerful thorough deep cleaning with lower noise & gentle, an overall upgrade over other regular electric toothbrushes. Ergonomically integrated handle design, waterproof, available for bath and shower.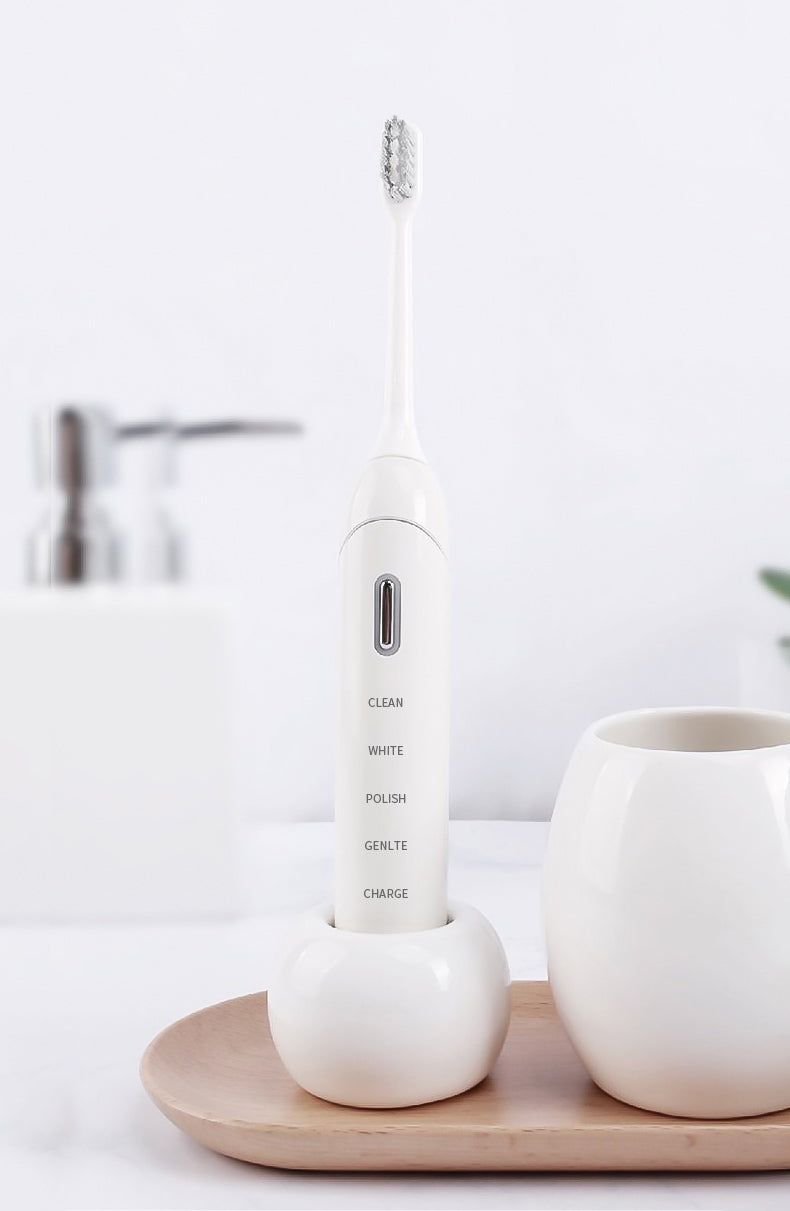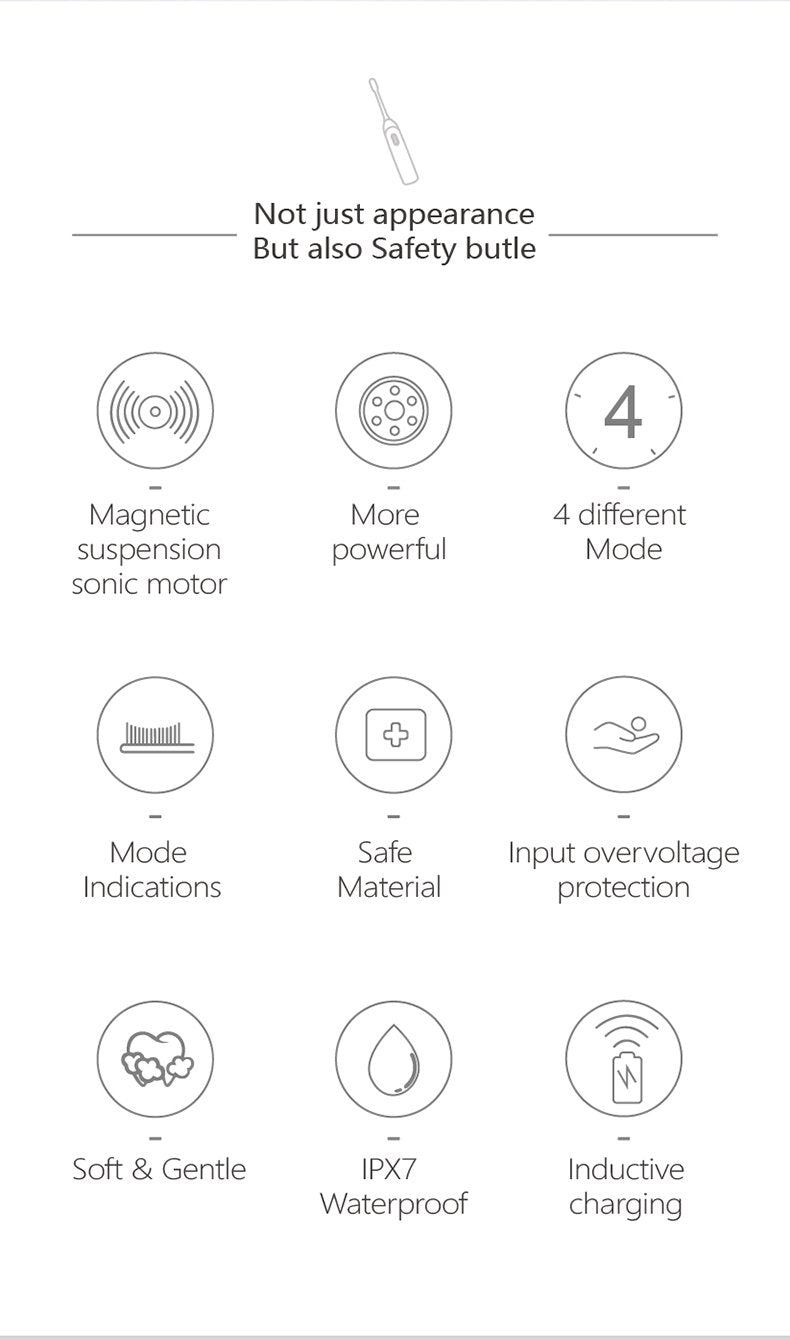 Beauty & Elegant Ceramic Design

 
Design in perfect size for hand hold. Powerful performance in hand grip petit size. Full round edge design. BOCALI toothbrush had rewarded with Red Dot Design. Good to have.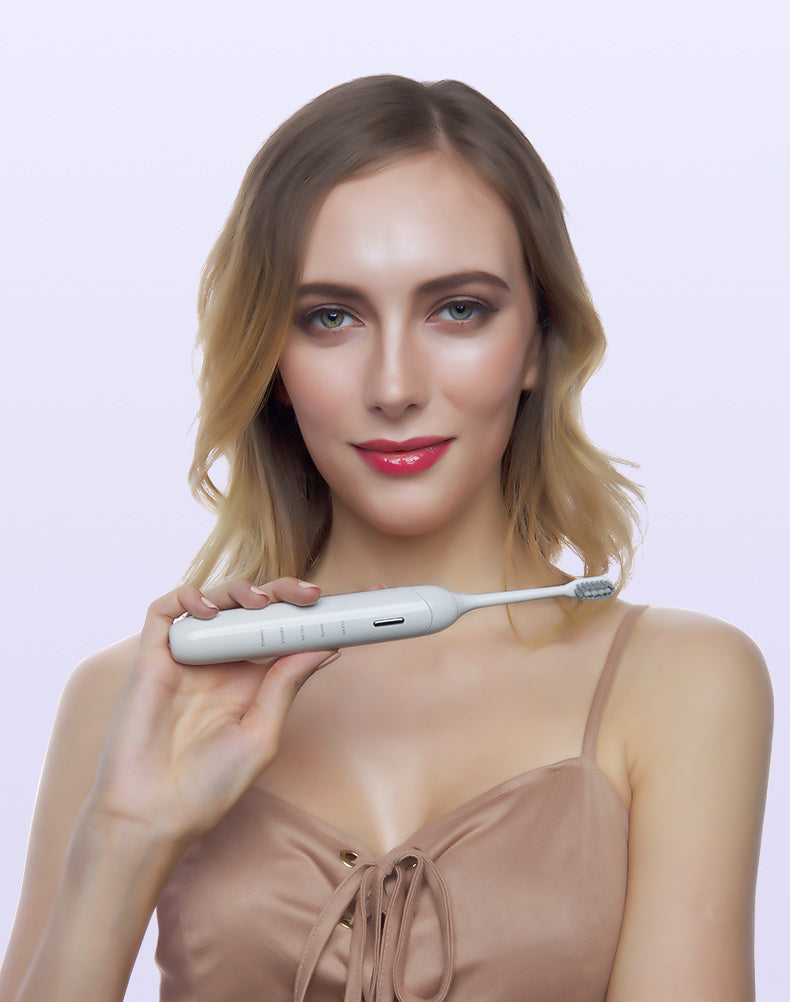 4 High-performance Modes
The sonic toothbrush stores 4 high-performance modes to meet all the adults & kids' oral care needs. Usually, when brushing the teeth, it is all too easy to get distracted and misjudge time. So too few people brush for the dentist recommended 2 minutes. The built-in timer, helps to focus on tracking and brushing for the right amount of time. Counting down from the moment you turn the brush on, it alerts you when your 2 minutes are up.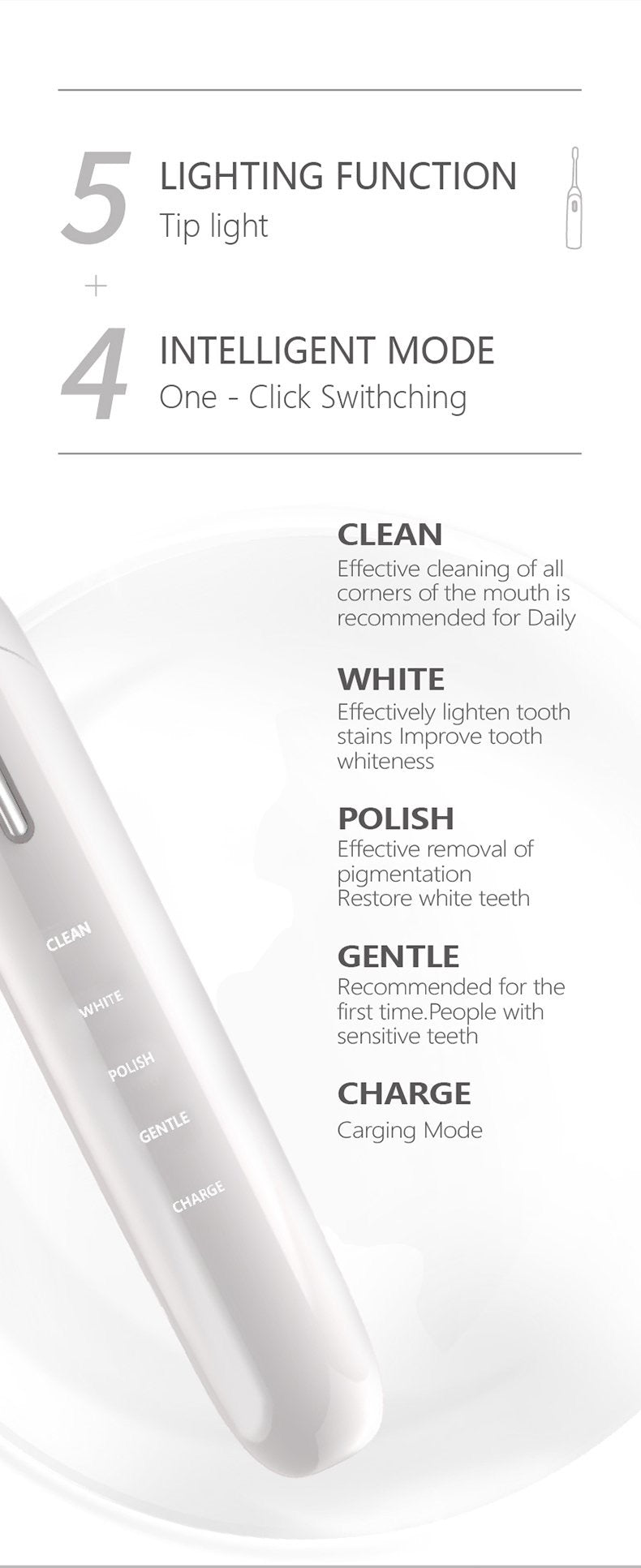 2 minute smart timer and 30 Second Reminder
The built in 2 minute smart timer makes sure users brush for the dentist-recommended two minute time interval during each session, coupled with the interval pausing that reminds users every 30sec to move to a different brushing area of the mouth.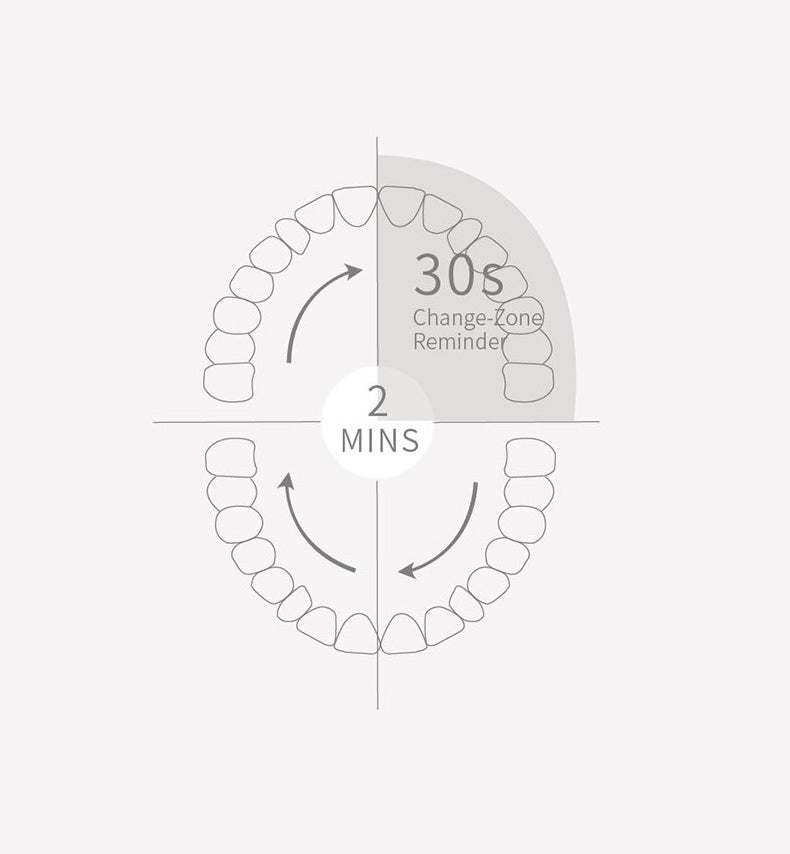 Modern Powerful Sonic Whitening & Cleaning Electric Toothbrush
By way of sonic vibrations get up to 40,000 strokes per minute to effectively remove up to 100% more surface stains than a manual toothbrush.
IPX7 Water Resistant
This brush offers the highest waterproof rating on the market (IPX7 Waterproof rating), so now you can enjoy a fresh clean brushing experience in the Bath or shower with no worries.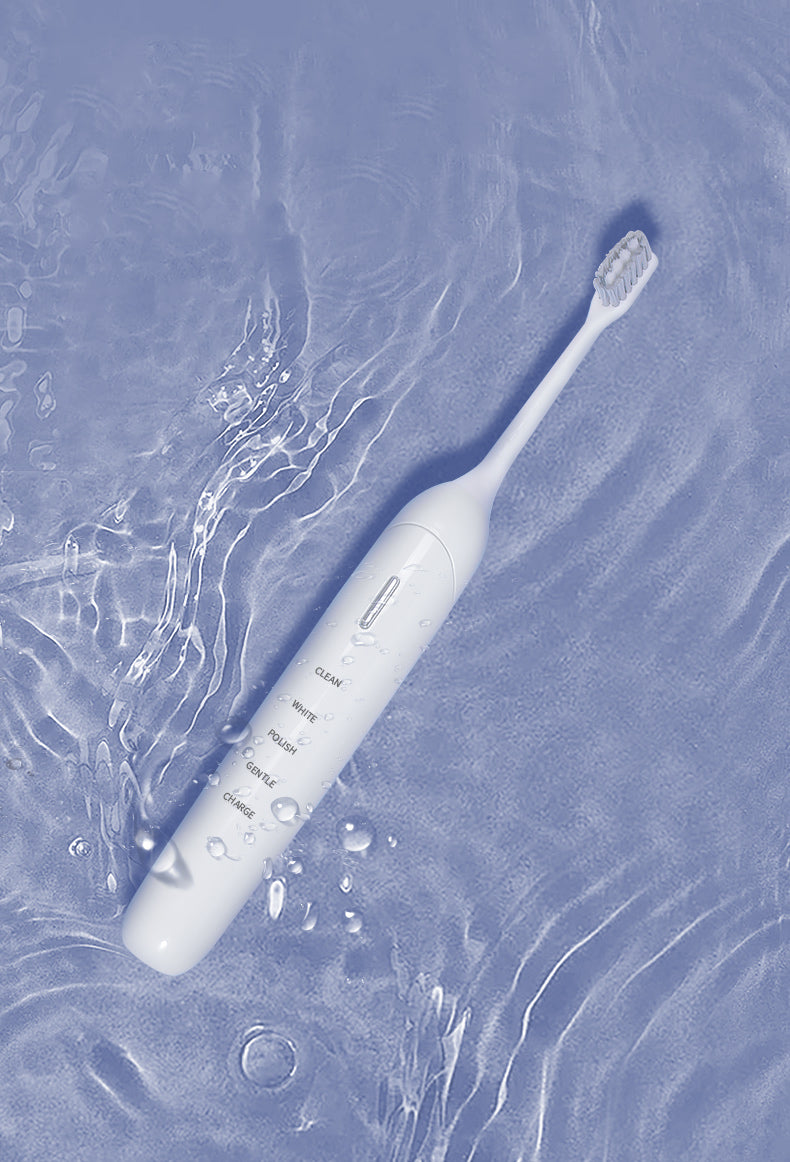 Ceramic Docking

 
Comes with design Ceramic made Docking for stand up the toothbrush when not using. the Beauty of the Ceramic made finishing match the Toothbrush Ceramic Print Coding. Makes them bet matches in the Bathroom.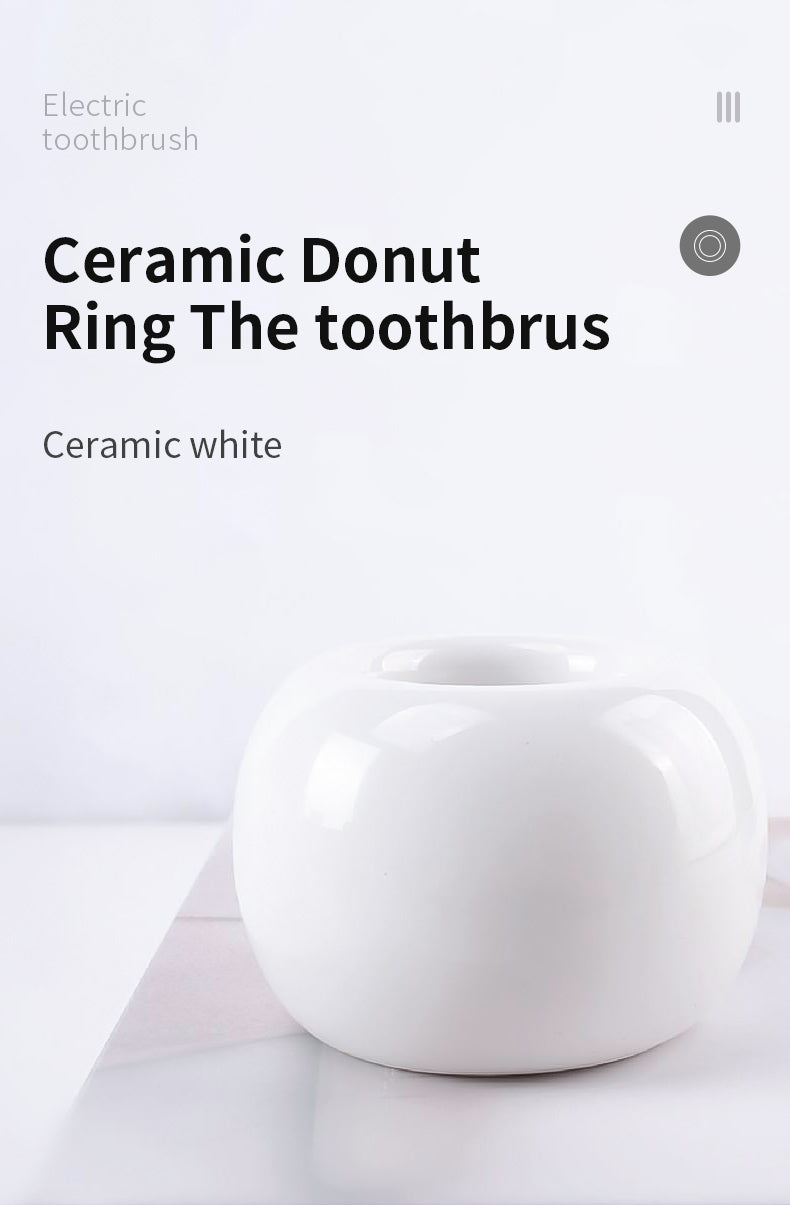 7 Dupont Brush Heads Design Selections
Our sonic toothbrush provides 7 brush head Selection with soft bristles, which design in a "W" shape that can perfectly fit the gums and teeth. With Color Reminding Bristles, the brush heads will remind you to replace them through the blue indicating bristles fade in color. Orthodontic-friendly clean, to achieve the deep cleaning result.

Wireless Charging

Simply Put on top of the Charging Docking. Charge your toothbrush wirelessly.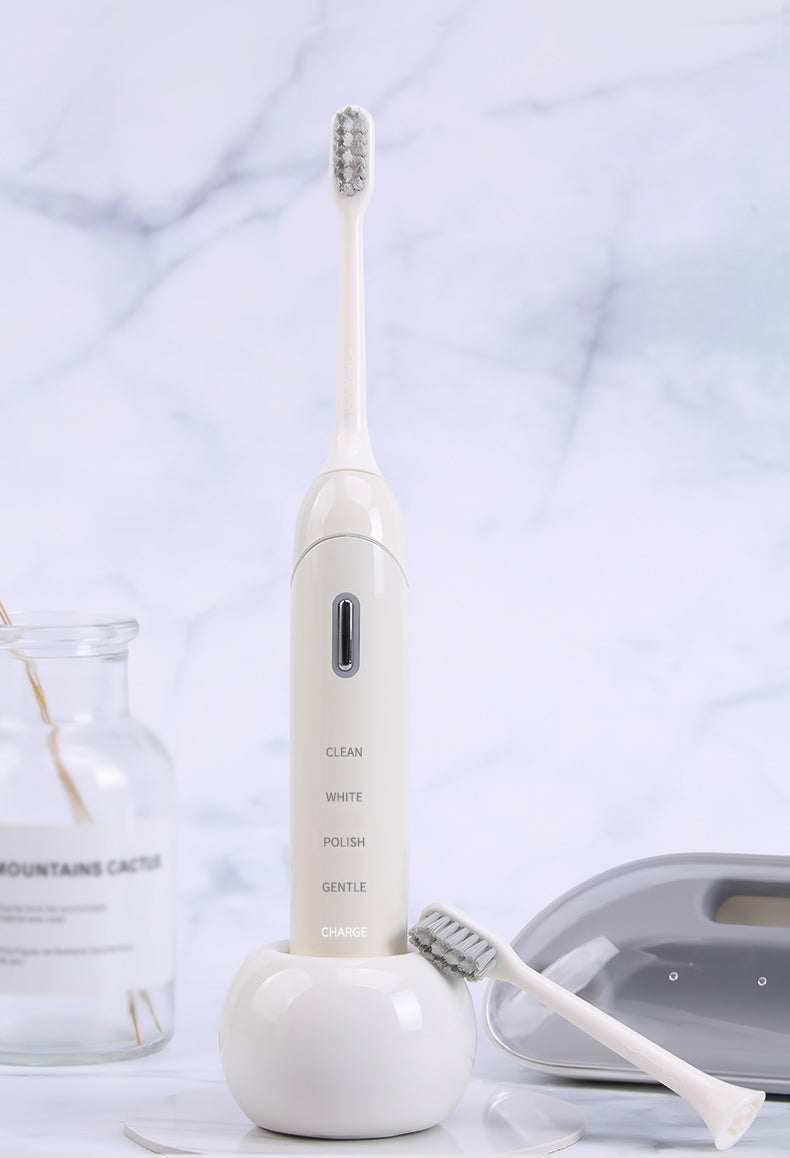 Charge 1 time Can Use unto 30days

 
Charge once you can use up to 30 days.
it is a good travel rechargeable electric toothbrush for business trips or family traveling!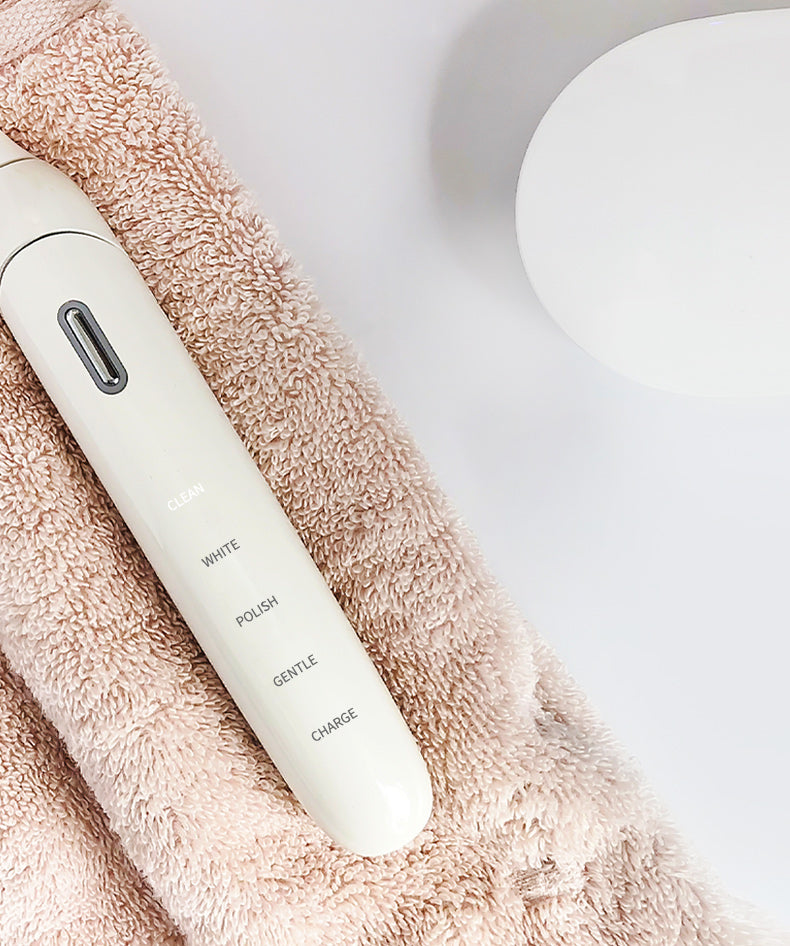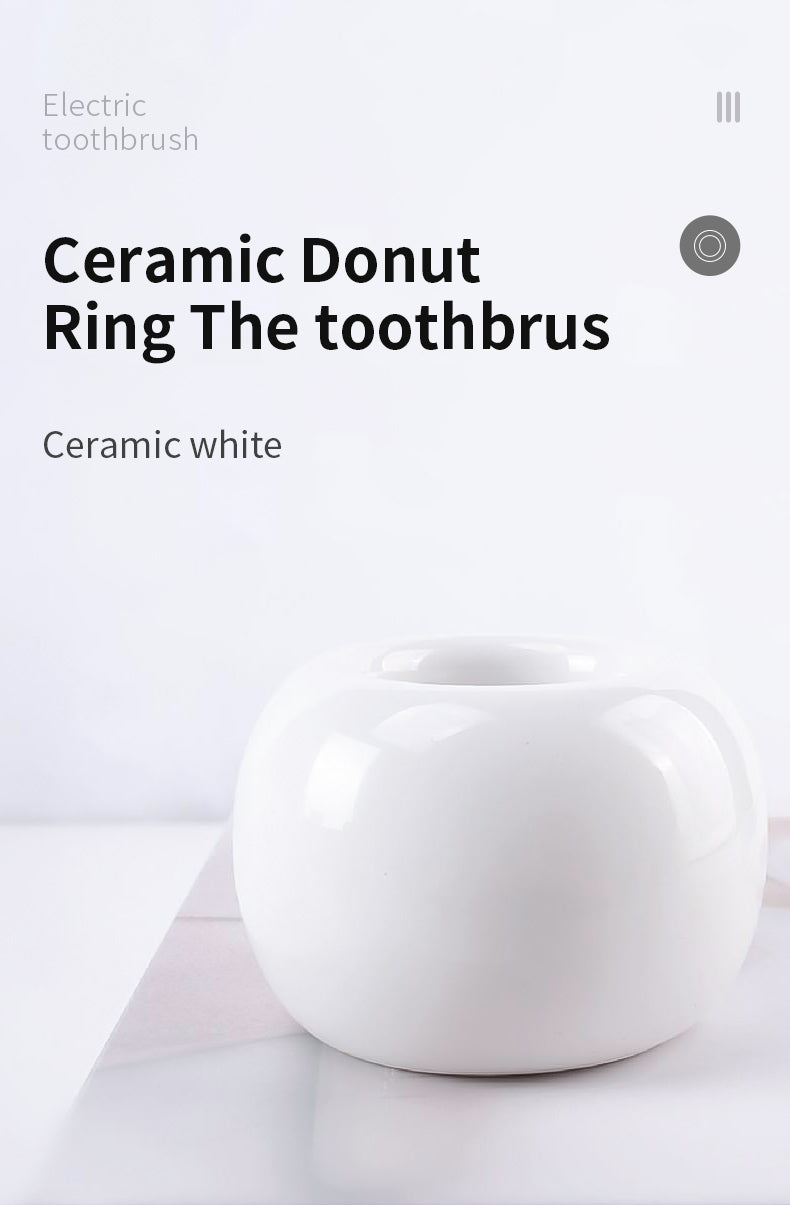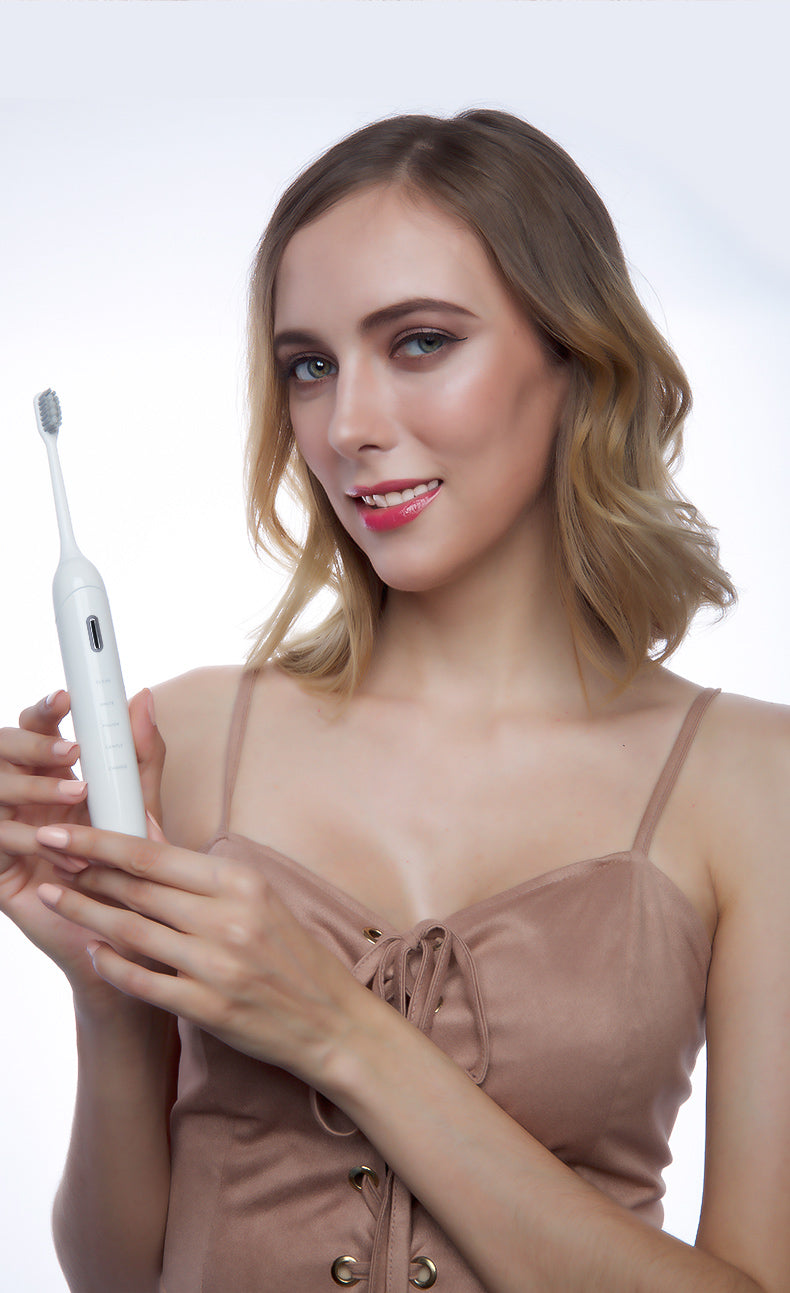 Crystal Clear Travel Case 

We design a small size Crystal Clear Travel Case to place your toothbrush while you are traveling.
Color Selections

 
We offer 3 colors selections in this design. Ceramic White with Ceramic Made Docking, Sakura Pink with Silicon Docking, and Light blue with Silicon Docking. Select your favorite color.