---
Apple MFi Certified

 
Dual-Cable PD-Portable Wireless Charger
A 18W PD-Fast Charging Wireless power bank built-in with two cables Lightning Cable & USB-C
(
TYPE-C
)
Cable.
Provide 10W Wireless Charging to Any QI-enable Device. It also Built-in USB-A QC charging port and dual-direction USB-C PD charging port. It is compatible with the most mobile devices
(
Apple family devices & Android phones
)
. Built-in USB-C Cable supports Bi-directional 18W PD Fast Charge and Discharge
,
The 18W Charging Speed Charge your Mobile Phone up to 50% battery level just in 30 minutes.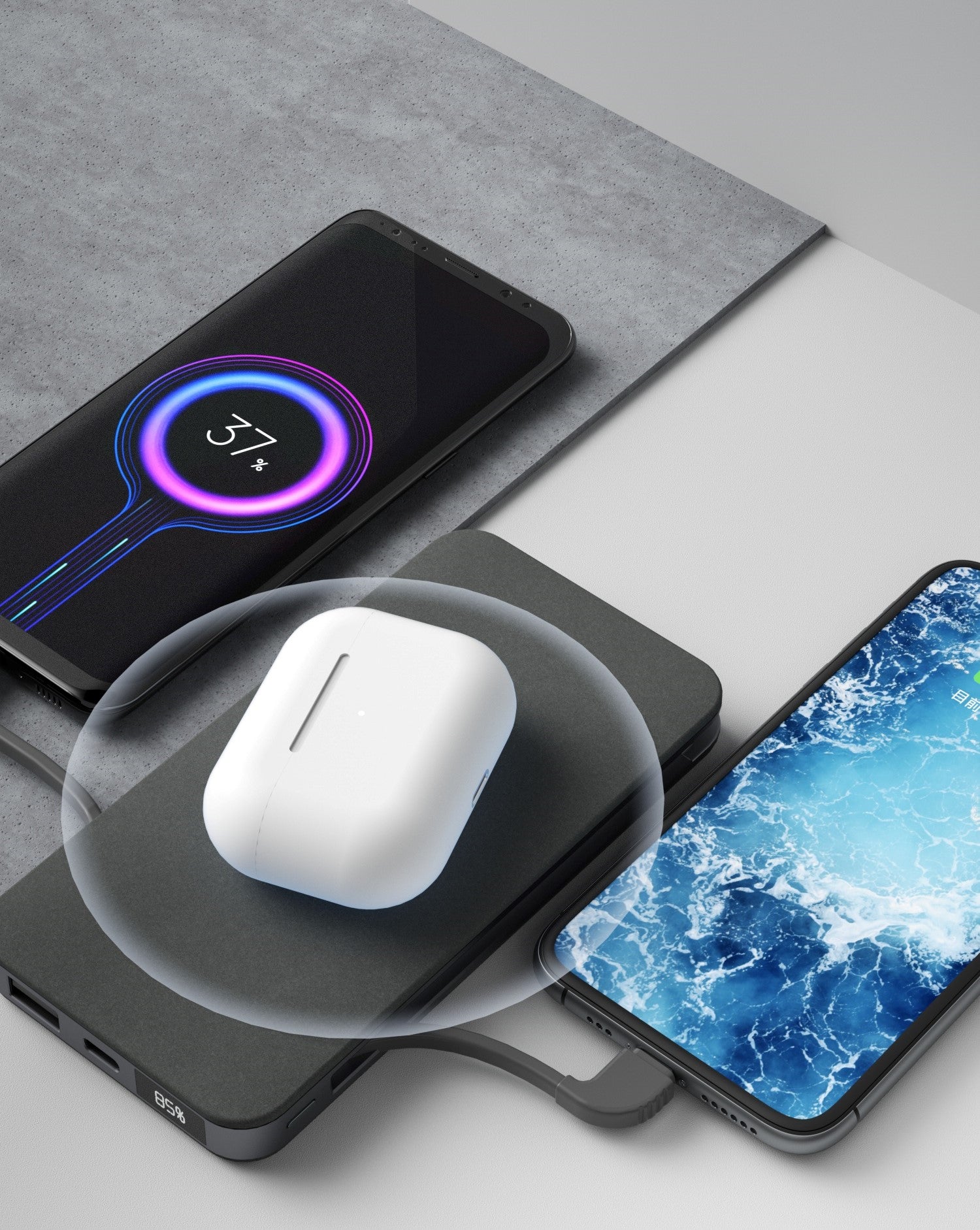 Lightning Cable & USB-C (TYPE-C) Cable
Apple MFi Certified for Built-Lightning Cable for more safe and speed with original Apple Connector. It is compatible with the most mobile devices
(
Apple family devices & Android phones
)
. The Built-in USB-C Cable supports Bi-directional 18W PD Fast Charge and Discharge to Fast Charge your Mobile phone and Re-Charge your Power Bank. No need you to bring cables on the go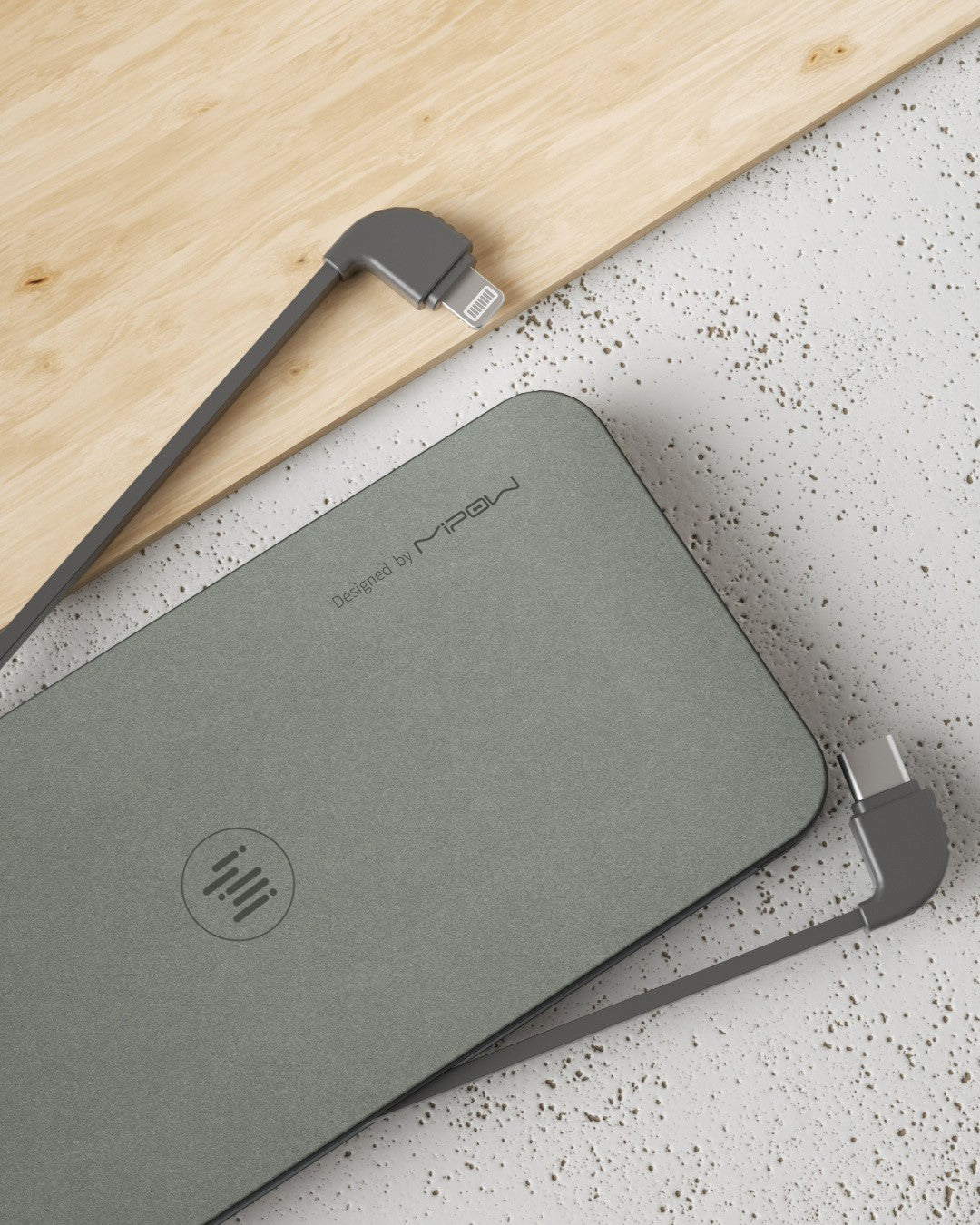 Wireless Charging Enable

 
It is a Powerful Portable Charger. It also come with wireless Charging feature. Provide 10W Wireless Charging to Any QI-enable Device. with Wireless Charging
,
you can charge 5 devices simultaneously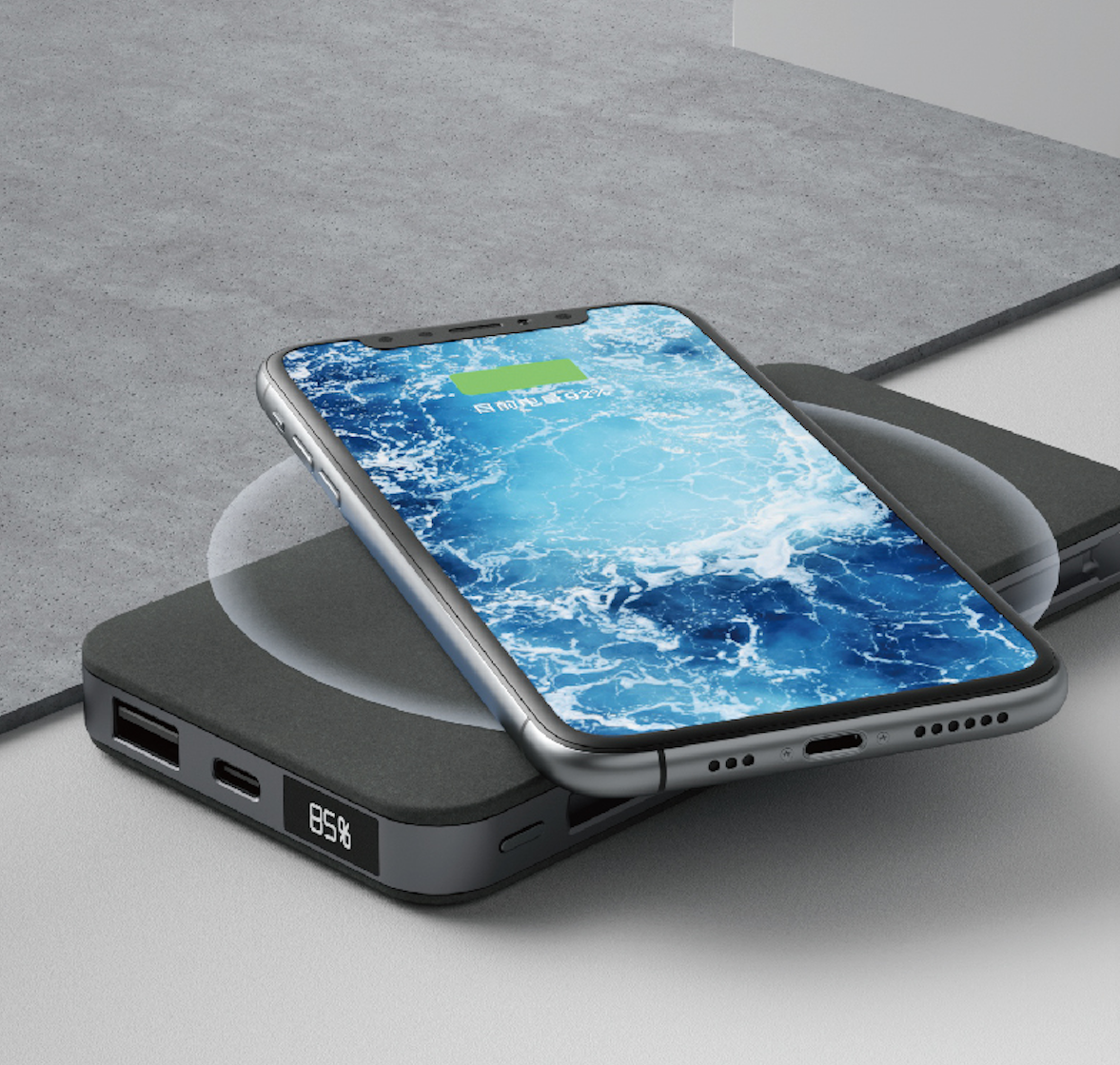 Make with Leather Material

 
Comfortable Hand-grip with fine Leather case